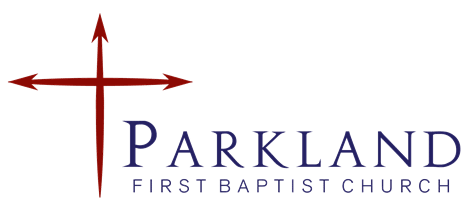 Your Weekly Newsletter
Vol. 3 Issue 44 November 10, 2022
A Note From Pastor Alan
Over the years, I've been sick many times. This past week I've experienced a unique illness with COVID-19. On Wednesday of last week, I received my annual flu shot. Late Thursday, I began feeling like I had the flu and felt it was reaction to the vaccine. By Saturday, I knew it wasn't the flu but just a very bad cold. After our service Sunday, I tested positive for COVID. Thankfully today, I am slowly getting better.
This illness has really slowed me down. Yet, through it all I knew that my Great Physician was watching over me. It could have been a lot worse, and I am truly grateful it wasn't. I don't know where you stand on vaccines, but I would suggest you get the COVID vaccine. I wouldn't wish this virus on anyone. Thanks for all your prayers!
Onward and Upward!
PFBC, TGSC, and FICF All Together For Worship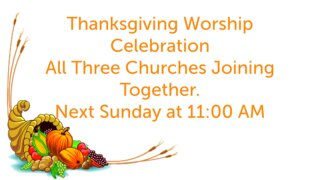 Weekly Church Prayer Requests.
Missionary Moments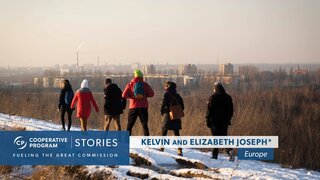 When COVID-19 became a global pandemic, many missionaries were forced to return to the U.S. or made the decision to return because it was the best choice for their families. Kelvin and Elizabeth Joseph* made the opposite decision and remained in Poland.
Just after making the decision to stay, God blessed their obedience and a young man Kelvin had been sharing the Gospel with since they arrived in Poland prayed to receive Christ.
Being in Poland gave Kelvin the chance to disciple his friend face-to-face for six additional months. Just before Christmas 2020, the young man organized a Bible study with a mutual friend who also prayed to receive Christ!
THE COOPERATIVE PROGRAM is the financial fuel for reaching every person for Jesus Christ in every town, every city, every state, and every nation. Your support through the Cooperative Program allows missionaries around the world to make a difference for the Gospel no matter the situation or circumstance.
PRAY for God to bless these new disciples and also to continue to open miraculous doors for the Joseph's ministry.
* Names changed for security
For more about this story, visit: https://www.imb.org/2021/03/15/god-blessed-obedience-stay
November Memory Verse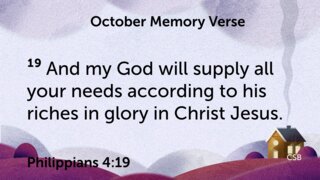 Daily Scripture Readings for the Week of November 14th to November 18th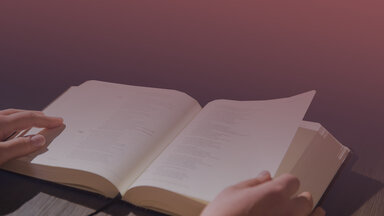 Monday: Isaiah 12-19
Tuesday: Isaiah 20-28
Wednesday: Isaiah 29-35
Thursday: Isaiah 36-41
Friday: Isaiah 42-50
November Birthdays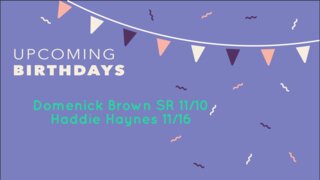 If you would like your birthday to be included please let Pastor Alan or Teresa know and we will add you!!
The Come As You Are Church!
Our address is: 1016 112th St S, Tacoma, WA 98444, USA