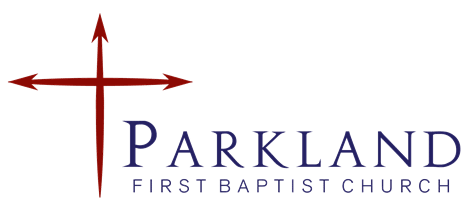 Your Weekly Newsletter
Vol. 3 Issue 45 November 17, 2022
A Note From Pastor Alan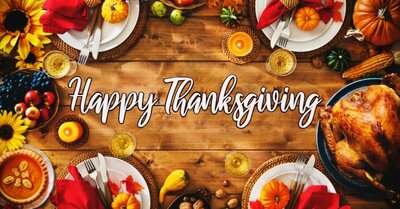 Next Thursday is a day we celebrate as Thanksgiving Day. It is a day for us to remind ourselves of the many blessings we have received from our God.
God has blessed our church in mighty ways this pass year. He provided all the funding needed to finish the building remodel. He opened doors for us to receive a grant and a tax refund. He blessed us with an outstanding one day of sacrificial giving. In addition, He has brought us together in greater unity with our sister churches the Good Shepherd Church and The Filipino International Christian Fellowship.
On a personal note, He has blessed our family with a cute granddaughter. Raetta and I both have recovered from COVID -19 without any major issues. He has blessed my family in so many ways this year.
With all that God does for us, we should be grateful daily. I guess that's why Paul wrote in 1 Thessalonians 5, "In all things give thanks to God..." In between eating turkey, watching football or shopping; take a moment and thank the Lord for the blessings you have received. Be grateful this Thanksgiving!
Onward and Upward!
PFBC, TGSC, and FICF All Together For Worship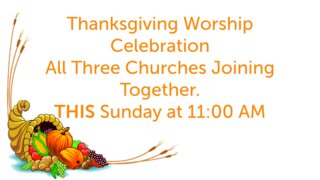 Weekly Church Prayer Requests.
Missionary Moments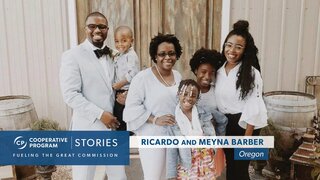 In 2019, Ricardo and Meyna Barber were sent by their home church, First Rock Fellowship in Aubrey, Texas, to plant One Hope Fellowship in Portland, Oregon.
Although they were forced to meet virtually during 2020, One Hope Fellowship stayed active in ministry. They hosted a food bank and an after-school tutoring program, as well as partnered with another organization to develop a free medical clinic. They also provided rental assistance and financial training to nearby residents.
These opportunities to meet physical and financial needs in their community opened doors for One Hope to share Christ with their neighbors. As they helped people, many asked why they did what they did. Some people they helped are now coming to the church.
THE COOPERATIVE PROGRAM is the financial fuel for reaching every person for Jesus Christ in every town, every city, every state, and every nation. Your support through the Cooperative Program helps missionaries meet physical and spiritual needs of their communities as they share the hope of the Gospel.
PRAY for One Hope Fellowship and the Barbers as they continue to show and tell the love of Jesus to their community.
November Memory Verse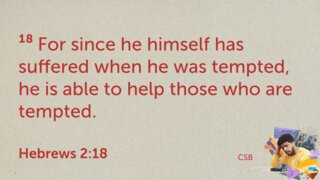 Daily Scripture Readings for the Week of November 21st to November 25th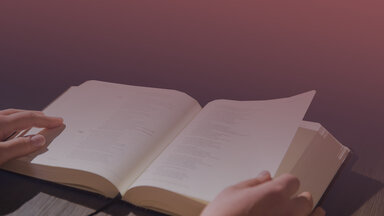 Monday: Isaiah 51-57
Tuesday: Isaiah 58-66
Wednesday: Jeremiah 1-5
Thursday: Jeremiah 6-10
Friday: Jeremiah 11-18
November Birthdays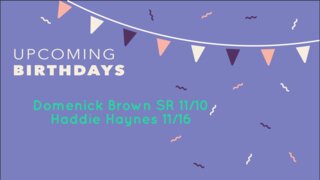 If you would like your birthday to be included please let Pastor Alan or Teresa know and we will add you!!
The Come As You Are Church!
Our address is: 1016 112th St S, Tacoma, WA 98444, USA