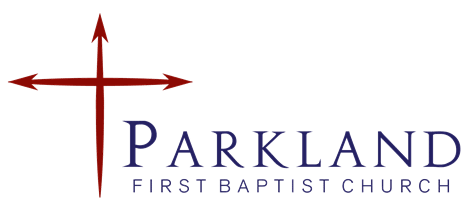 Your Weekly Newsletter
Vol. 3 Issue 47 December 2, 2022
A Note From Pastor Alan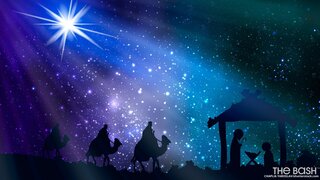 Can you believe that Christmas is just a little more than three weeks away!? Where has the year gone? Time doesn't really fly by, but it sure feels like it.
As we are approach Christmas, let me encourage you to read a chapter of Luke a day. Then by Christmas you should have a greater appreciation for the birth of our Lord and Savior.
This week in my quiet time, I've been reading Revelation and will finish the book tomorrow. In chapter 21 it says, "He will wipe away every tear from their eyes. Death will be no more; grief, crying, and pain will be no more, because the previous things have passed away." That is the end result of the birth of Jesus. Heaven! Salvation is a never-ending gift we receive from our Father in Heaven. Merry Christmas!
The first Christmas after Raetta and I started dating, she bought me a special Christmas gift. However, I didn't receive it until several weeks after the New Year's Day. You see, she ordered a personal monogrammed sweater for me. It took a long time for the store to get it embroidered, so I waited patiently. The gift did arrive eventually, and it made feel very special and loved.
This Christmas, remember that the gift of salvation through Jesus is only the beginning, the best is yet to come. The birth of Jesus led to Jerusalem, Jerusalem led to the cross, the cross led to the grave, the grave led to the resurrection, and that led to our salvation.
Truly a great eternal Christmas gift!
Weekly Church Prayer Requests.
Missionary Moments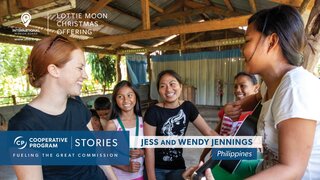 Missionaries Jess and Wendy Jennings have committed their lives to bringing the Gospel to the Philippines – a country made up of over 2,000 inhabited islands where many have not yet heard the Gospel. The Jennings focus on student mobilization through a program called Nehemiah Teams and coordinate the work of training and sending out both American and Filipino students each year. Since 2004, almost 2,400 Americans and 1,200 Filipinos have participated in Nehemiah Teams.
Although students are in the country for a short amount of time, their impact makes a long-term difference. With teams reaching even just one person with the Gospel and that person coming to faith, many more Filipinos have the potential to be reached through the witness of that one.
THE COOPERATIVE PROGRAM and THE LOTTIE MOON CHRISTMAS OFFERING take the Gospel to the nations and the neighborhoods. Your financial support through these endeavors gives missionaries what they need to strengthen others to make disciples of Jesus.
PRAY for the Jennings as they continue to mobilize students in the Philippines and that God would continue to call students to the islands as part of the Nehemiah Team so that more Filipinos can be reached with the Gospel.
For more about this story, visit: https://www.imb.org/pray/week-of-prayer/day-3
December Memory Verse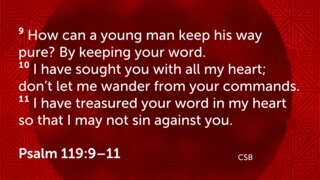 Daily Scripture Readings for the Week of December 5th to December 9th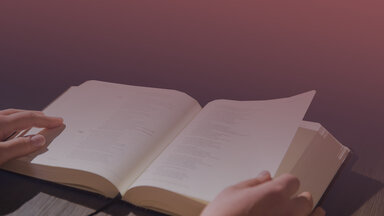 Monday: Jeremiah 50-52
Tuesday: Lamentations 1-5
Wednesday: Ezekiel 1-7
Thursday: Ezekiel 8-13
Friday: Ezekiel 14-19
December Birthdays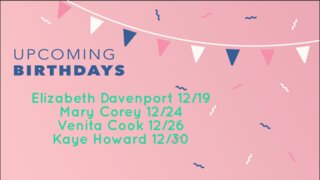 If you would like your birthday to be included please let Pastor Alan or Teresa know and we will add you!!
The Come As You Are Church!
Our address is: 1016 112th St S, Tacoma, WA 98444, USA