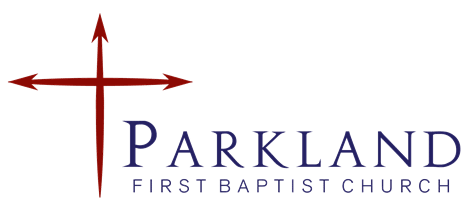 Your Weekly Newsletter
Vol. 3 Issue 48 December 8, 2022
A Note From Pastor Alan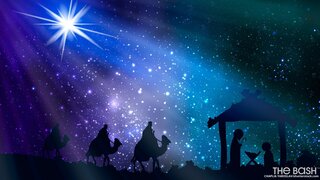 Christmas is a little over two weeks away. Are you ready? Are you beginning to feel the rush? The rush to decorate, bake, wrap packages, or even buy the gifts? I beginning to feel it all.
As I sit this morning working on this newsletter, I thought of the rush that Mary and Joseph felt as they neared Bethlehem. Being pregnant traveling that distance by foot (no, the Bible doesn't say anything about a donkey.) You moms, how did you feel near your due date? Could you have walked 90 miles in 5 to 7 days? Imagine the rush she felt. "When are going to be there?" or "Are we there yet?"
Then it came time for the birth. Imagine how Joseph was rushing around gather up towels and boil hot water. Imagine him running around to get help for Mary. Here's comes the baby in His time in no rush.
What a rush that must have been? Not the speed of movement, but the rush of emotional excitement to see her newborn baby. It was time for her and Joseph to slow down and just enjoy their gift.
This Christmas, take some to slow down and bask in the glory of the season. Enjoy the lights remembering that Jesus is the Light of the World. Like Mary in Luke 2:19, we should follow her example as she was "treasuring up all these things in her heart and meditating on them."
Have a blessed Christmas season!
Weekly Church Prayer Requests.
Missionary Moments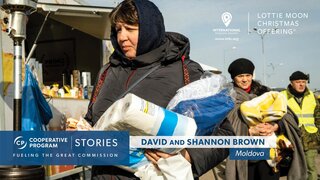 After Russia invaded Ukraine in the spring of 2022, a woman named Olga, along with her family, fled and were welcomed at the bordering country of Moldova by Christians from a Baptist church there. The church welcomed this family and other refugees with open arms, providing for both physical and spiritual needs.
Missionaries David and Shannon Brown partner with this church and the Moldovan Baptist Union in ministering to Ukrainian refugees by recruiting volunteer medical teams to meet the needs of refugees housed throughout Moldova.
Olga called her husband to tell him how well the Baptists cared for them. She was astonished by his response as he had previously forbidden his family from going to church. "Praise the Lord! That's God's grace. God is good and protected you," he said.
THE COOPERATIVE PROGRAM and THE LOTTIE MOON CHRISTMAS OFFERING take the Gospel to the nations and the neighborhoods. Your financial support through these endeavors is allowing Gospel work to impact the displaced and disheartened all around the world.
PRAY for Baptists, including the Browns, in Moldova who are ministering to Ukrainian refugees and for God's healing among those affected by the conflict between Russia and Ukraine.
For more about this story, visit: https://www.imb.org/pray/week-of-prayer/day-4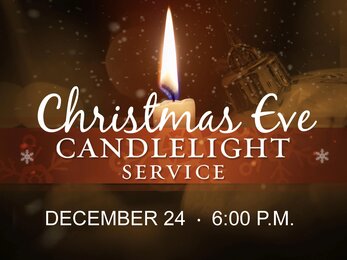 December Memory Verse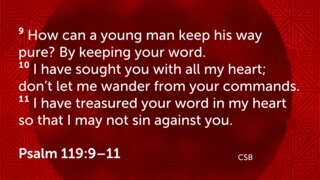 Daily Scripture Readings for the Week of December 12th to December 16th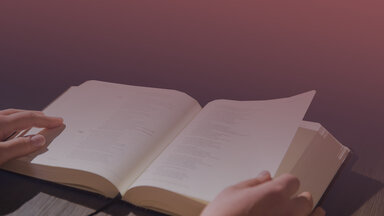 Monday: Ezekiel 20-23
Tuesday: Ezekiel 24-28
Wednesday: Ezekiel 29-34
Thursday: Ezekiel 35-39
Friday: Ezekiel 40-45
December Birthdays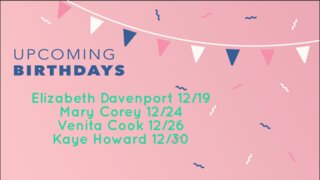 If you would like your birthday to be included please let Pastor Alan or Teresa know and we will add you!!
The Come As You Are Church!
Our address is: 1016 112th St S, Tacoma, WA 98444, USA