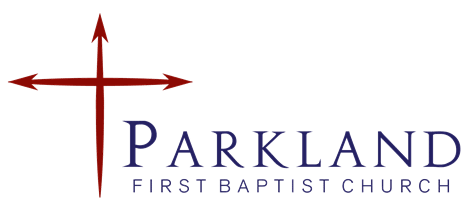 Your Weekly Newsletter
Vol. 3 Issue 49 December 15, 2022
A Note From Pastor Alan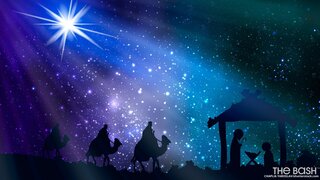 This morning, Thursday, we discovered our front door glass had shattered. It looks as if someone took a rock to it. The good news is it's a double pane glass so, we are good until we can get it replaced.
That got me thinking how on the outside we can be beaten up by life. We struggle with relationships, finances, family, and personal issues. Many times, these struggles create havoc on the inside and we become distressed, depressed, disappointed, and distracted. The one comfort we all have is Christmas.
When Jesus came to Earth, he came as flesh and blood so He could relate to us. He has saved us from the worldly problems and has given us the strength to get through them. His Spirit lives within us to empower us to be overcomers. James tells us to "count it all joy when you encounter various trials." It's hard to believe we can be joyful in the midst of a crisis. Yet, God uses those times to help us grow to rely more on Him and grow us to be more like Christ.
This Christmas, take some time to reflect on the birth a baby that changed not only the world, but each one of us as well. Remember, like the door on the outside, we may look battered and beaten, but on the inside, we are whole and complete in Christ.
Have a blessed Christmas season!
Weekly Church Prayer Requests.
Missionary Moments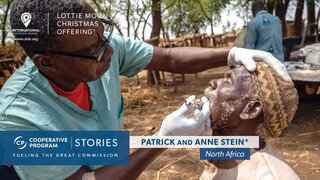 Medical needs throughout many North African towns are numerous and most people have very few opportunities to receive proper medical care. And so, when free medical clinics arrive, facilitated by missionaries Patrick and Anne Stein*, word spreads quickly. Healthcare professionals at the clinics are ready to use their skills to provide for both physical and spiritual needs.
The Steins train several hundred people each year in Gospel-sharing strategies, and many are used alongside the medical clinics. They see countless relationships built, some that flourish to the point that local believers are asked to start prayer meetings, Bible studies, or even churches! This exposure to the Gospel is unprecedented in most countries where the growth of Christianity is strictly guarded.
THE COOPERATIVE PROGRAM and THE LOTTIE MOON CHRISTMAS OFFERING take the Gospel to the nations and the neighborhoods. Your financial support through these endeavors allows missionaries all over the world to share the good news of Jesus and bring the lost to eternal restoration.
PRAY for the Steins and their work in North Africa, as well as that God would use the conversations that happen in medical settings to not only bring physical healing, but also spiritual rebirth.
*Names changed for security
For more about this story, visit: https://www.imb.org/pray/week-of-prayer/day-2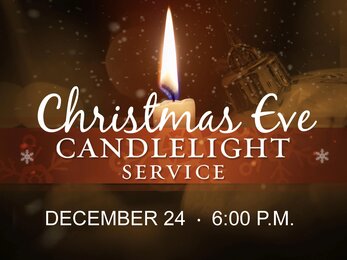 December Memory Verse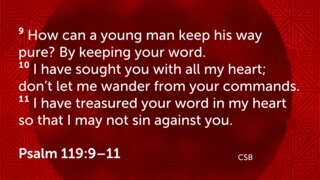 Daily Scripture Readings for the Week of December 12th to December 16th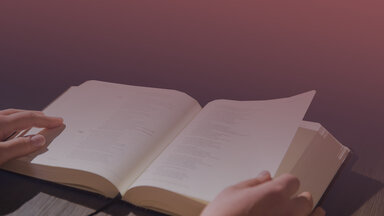 Monday: Ezekiel 46-48
Tuesday: Daniel 1-6
Wednesday: Daniel 7-12
Thursday: Hosea 1-8
Friday: Hosea 9-14, Joel 1-3
December Birthdays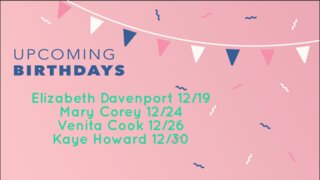 If you would like your birthday to be included please let Pastor Alan or Teresa know and we will add you!!
The Come As You Are Church!
Our address is: 1016 112th St S, Tacoma, WA 98444, USA