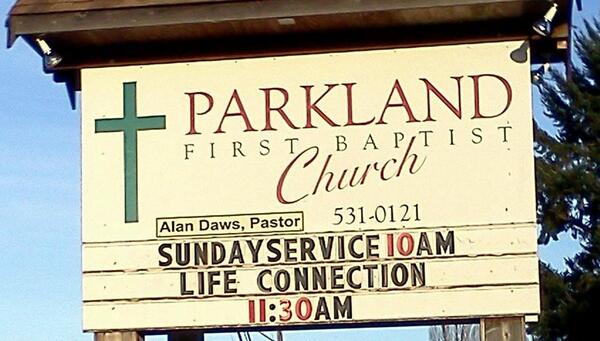 PFBC Notes
Vol. 1 Issue 5 May 13, 2020
How Are You?
In these times of "Stay at Home" it is easy to get down. Recently, a fellow pastor on the east coast committed suicide. That made me more aware of the problem that we are facing. Police have said that suicide calls on are on the rise during this pandemic time. It is a rough time for people complicated by isolation, loss wages or jobs, and family issues multiplied by being stuck together. It is easy to get down, but there is help.
First of all, realize that God Himself cares for you and your problems. One of my favorite verses these is days is Philippians 5:14, "Don't worry about anything, but in everything, through prayer and petition with thanksgiving, present your requests to God. And the peace of God, which surpasses all understanding, will guard your hearts and minds in Christ Jesus." As I find myself getting depressed, anxious, or overwhelmed, I just pray and rely on this promise as I share with God what's on my heart.
Secondly, also realize that you church is here for you. We love and care about you as well. If you need to talk, just call someone. You don't have to go through this by yourself. We are admonished in 1 Thessalonians 5:11 to, "Therefore encourage one another and build each other up."
Remember, you are not alone! You are just a prayer and phone call away from help!
New Website and Online Giving Platform
We now have a new website! Go check it out at www.parklandfirst.com. Explore and notice all the good stuff on it.
In the Online Giving tab you'll find a new way to give. We are using a new secured service, so your first time there you will need to set up an account. Just follow the easy instructions.
You can also text to give by texting "Give" "Amount" to 501-294-6902. After your first text to give you'll receive a response. Follow the link to set up your account. After that you won't have to do it again.
If you have problems let us know by call Pastor Alan at 253-229-3411 or emailing him at pastor@parklandfirst.com.
Daily Scripture Reading
Monday - 2 Samuel 1-2, 1 Chronicles 11, Psalm 96, 106, Acts 21
Tuesday - 2 Samuel 3-5, 1 Chronicles 12, Psalm 122, Acts 22
Wednesday - 2 Samuel 6, 1 Chronicles 13, Acts 23
Thursday - 1 Chronicles 14-16, Acts 24
Friday - 2 Samuel 7-8, 1 Chronicles 7, Psalm 132, Acts 25
May's Memory Verse
Romans 5:8
"But God proves his own love for us in that while we were still sinners, Christ died for us."
What We Are Doing To Prepare to Return to Worship
Thank you for your responses to the "Return to Worship" survey. From the advice received from the survey and whatever the state will require us to do, we wanted to share with you what it might look like when you come back.
All doors will propped open so you won't have to touch the doors.
There will be touchless hand sanitizing stations placed near the restrooms, in the foyer, and in the worship center.
Face masks will be available if you don't have one.
Everything will be cleaned and sanitized prior to reopening.
Chairs will be set up to allow for proper social distancing.
There may be other stipulations put on us by the state that have not been shared as of today.
Rest assured your health and safety is in the forefront of our planning. If you are feeling sick, in a vulnerable population, or have a cough, we would ask you to stay home and watch us on Facebook. We will continue to stream our services on Facebook since we have a number of people following our church that live out of the area or have to work on Sundays.
Please be in prayer for our return. In all likelihood, things will not be the same as before, but we have a great future in front of us. God has blessed us in these weeks of quarantine and He will continue to bless us in the future as we follow His will for our church.
The Come As You Are Church!
Our address is: 1016 112th St S, Tacoma, WA 98444, USA