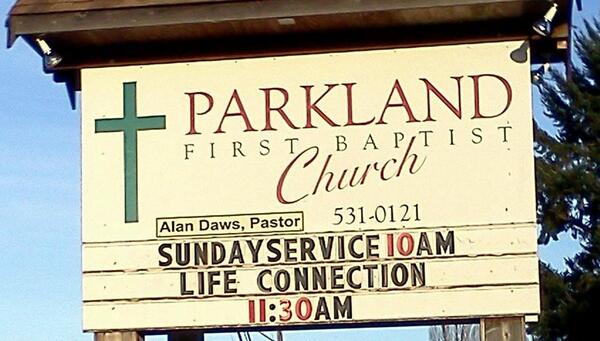 PFBC Notes
Vol. 1 Issue 6 May 22, 2020
When Are We Reopening?
We were hoping to have some details about reopening our church at this writing, but the governor's office hasn't told us what we will have to do. While not knowing for sure what the CDC or Gov. Inslee's guidelines are our plans are based off the states phased in approach. Here are our preliminary plans.
In Phase 2 which may begin as early as June 1, we plan:
Online services continue
Suggest people consider viewing online service with one or two other families in homes to experience community.
However, right now these gatherings should be capped at 5 people from outside the host home.
If people want to connect by Zoom with others, let Pastor Alan know and he can set up a Zoom meeting with you as host.
Phase 3:
Families sitting together, practicing social distancing
No children's church
Services capped at 50 people (Online we have been averaging close to this number)
Possibly two shorter services to accommodate everyone
Livestream service for those choosing to stay at home
Precautions
No Bulletins
Doors propped open
Sanitizer stations will be added by doors
Hospitality food and drinks will be temporarily suspended
BYOC Initiated – Bring Your Own Coffee
Disinfect surfaces before, between, and after services
Physical contact is an individual responsibility/choice
For communion observance, prepackaged elements will be used
No congregational singing, just worship team
Those who are vulnerable or sick are encouraged to stay home
Phase 4
Online gatherings will continue and "normal" services in our building
THROW A HUGE, BUT SAFE, RE-GATHERING PARTY!!
Resume Children's Church with added sanitizing precautions
Outreach events to community as allowed
These plans may change, so they are not set in stone. If you have any questions, please call Pastor Alan or email him at pastor@parklandfirst.com.
New Website and Online Giving Platform
If you have not checked out our new website please do at www.parklandfirst.com. Explore and notice all the good stuff on it.
In the Online Giving tab you'll find a new way to give. We are using a new secured service, so your first time there you will need to set up an account. Just follow the easy instructions.
You can also text to give by texting "Give" "Amount" to 501-294-6902. After your first text to give you'll receive a response. Follow the link to set up your account. After that you won't have to do it again.
If you have problems let us know by call Pastor Alan at 253-229-3411 or emailing him at pastor@parklandfirst.com.
Why Have I Been Invited to Faithlife
You may have received an email inviting you to join Faithlife and specifically the Parkland First Baptist Church group. If you have responded, please do and explore the site. If you didn't receive the invite, let us know. If you need help getting it all figured out, just call or email Pastor Alan.
Faithlife is a web-based subscription and software company for churches. We use their software to present the slides each Sunday morning. They also are the developers of the Logos Bible Software, which in my opinion is the best. They've recently released a service for churches called Faithlife Equip. Equip will allow us to communicate easily with each other and provide you with many resources for Bible study.
With our subscription you receive access to 300+ Bible study resources through Logos, easy online and text giving, our own community group site you were invited to (a lot like Facebook, but private just for our church), group chats with video conferencing like Zoom, Seminary level video courses, and much more.
Go to https://support.faithlife.com/hc/en-us/articles/360035901331-Welcome-to-Your-Church-Group for easy to follow instructions and videos to show all you can do.
Daily Scripture Reading
Monday: 2 Samuel 21-23; Psalm 18, Romans 3
Tuesday: 2 Samuel 24; 1 Chronicles 21; Romans 4
Wednesday: 1 Chronicles 22-25; Psalm 78, Romans 5
Thursday: 1 Kings 1; 1 Chronicles 26-28; Psalms 78; Romans 6
Friday: 1 Kings 2; 1 Chronicles 29, Romans 7
May's Memory Verse
Romans 5:8
"But God proves his own love for us in that while we were still sinners, Christ died for us."
The Come As You Are Church!
Our address is: 1016 112th St S, Tacoma, WA 98444, USA