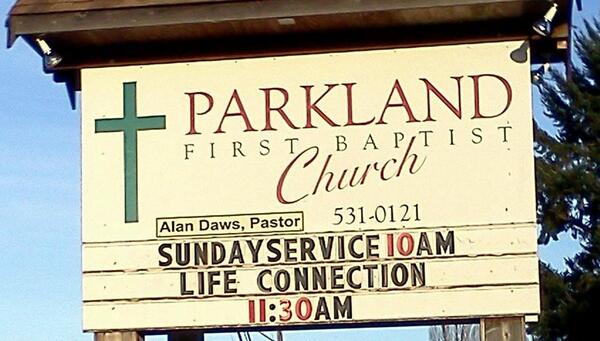 PFBC Notes
Vol. 1 Issue 10 June 25, 2020
Personal Note by Pastor Alan
One of the marks of a healthy church is that it's a praying church. Prayer is hard work and I understand why many don't feel comfortable praying in public. The best way to learn to pray is by praying the Bible. In our Wednesday evening prayer meetings on Facebook, we are learning to pray the Bible by praying through a Psalm. I'd like to encourage you to join us on Wednesday at 6:00 PM to see how it is done. I can guarantee that if you do you will be blessed.
Last week, I asked if we could make Habakkuk 3:2 our prayer as we return to worship. Just pray the verse back to God making it personal to you and our church. It says, "LORD, I have heard the report about you; LORD, I stand in awe of your deeds. Revive your work in these years; make it known in these years. In your wrath remember mercy!"
Let's continue to pray and ask God to revive, renew, refresh His work in our church. As we are coming out of our "Stay at Home" time, our church is poised to move forward and accomplish God's mission for us here in our community. May God revive His work in our church as has done in the past!
Prayer Meeting Wednesday at 6:00 PM
On Wednesday evening at 6:00 our prayer meeting is held. This week we will do it through a Facebook room. All you need to join us is to go to our Facebook group page, look for the post inviting you to enter, and click on "Join Room". That's it. You'll join for the weekly prayer meeting. Each we pray through a Psalm and then for the specific needs. Join us this Wednesday!
Daily Scripture Reading For June 1-5
Monday: 2 Chronicles 5-7; Psalm 121; 1 Timothy 4
Tuesday: 1 Kings 9; 2 Chronicles 8; 1 Timothy 5
Wednesday: 1 Kings 10-11; 2 Chronicles 9; 1 Timothy 6
Thursday: Ecclesiastes 1-3; Psalms 45; 2 Timothy 1
Friday: Ecclesiastes 4-6; Psalms 125; 2 Timothy 2
July's Memory Verse
Ephesians 2:8-9
"For you are saved by grace through faith, and this is not from yourselves; it is God's gift—not from works, so that no one can boast."
Our address is: 1016 112th St S, Tacoma, WA 98444, USA