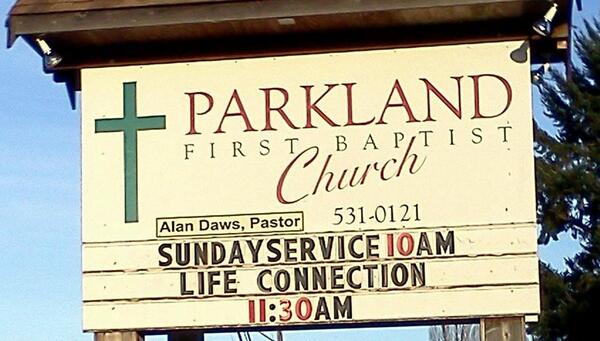 PFBC Notes
Vol. 1 Issue 11 July 2, 2020
Personal Note by Pastor Alan
How are you doing spiritually? Has anyone ever asked a question like that? I was reading an article recently about discipling others and entitled "Seven Questions To Use In A Discipling Relationship." One of the questions was simply, "How have you seen God work since we last met?"
That's an interesting question, where have I seen God at work? Offhand I couldn't think of anything. Then as pondered a little more, I began to see God's hand at work around me. The first place was in my daily reading. The Holy Spirit pointed out to me that Solomon knew he was sinning against God when he married Pharaoh's daughter. So much so, that he had to build a house for her outside of Jerusalem because the city was a holy place as it housed the Ark of the Covenant. Apparently, he knew she was not a part of the covenant people, God's people, and she couldn't stay in God's city. A few chapters later we learn that Solomon married many more foreign women and God judged him for his disobedience.
How many times do we sin and know it's a sin and do it anyway? We think we can hide it from God or others, so we go ahead and commit the sin. However, God knows everything we do and no matter how hard we sin where no-one can see, God still does. Our fellowship with God will be broken until we confess and repent.
What has God shown you that is sinful in your life? Is it something that everyone else is doing, so it must be okay? Solomon like other kings married women to form alliances, yet God had strictly forbid that practice. Just because others do it, doesn't mean it's okay.
Prayer Meeting and Bible Study Wednesday at 6:00 PM
On Wednesday evening at 6:00 our prayer meeting will include a Bible study. We meet in a Facebook room on our group page. All you need to join us is to go to our Facebook group page, look for the post inviting you to enter, and click on "Join Room". That's it. You'll join for the weekly prayer meeting as we pray through a Psalm and then for the specific needs. Join us this Wednesday!
Daily Scripture Reading For July 6 - 10
Monday: Ecclesiastes 7-9; Psalm 46; 2 Timothy 3
Tuesday: Ecclesiastes 10-12; 2 Timothy 4
Wednesday: 1 Kings 12; 2 Chronicles 10-11; Titus 1
Thursday: 1 Kings 13-14; 2 Chronicles 12; Psalms 47; Titus 2
Friday: 1 Kings 15; 1 Chronicles 13-14; Titus 3
July's Memory Verse
1 Peter 3:18
"For Christ also died for sins once for all, the just for the unjust, so that He might bring us to God, having been put to death in the flesh, but made alive in the spirit."
The Come As You Are Church!
Our address is: 1016 112th St S, Tacoma, WA 98444, USA