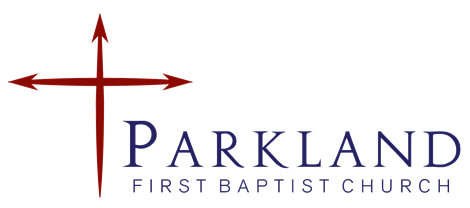 PFBC Notes
Vol. 1 Issue 13 July 16, 2020
Personal Note by Pastor Alan
Over the last few weeks as I've worked on the weekly messages on prayer, I've pondered my prayer life. Becoming more consistent praying in ways that will please God is important. A professor at Southern Seminary in Louisville, KY encourages believers to pray a Psalm a day.
It's easy to do. Pick a Psalm, read it, then pray it as if you were the one writing it. Make it personal. If the Psalmist is praying for deliverance from an enemy out to kill them, ask what enemy are you facing and pray for God's help with it. If it is a praise Psalm, then praise God from your heart. Pray as your the Spirit may prompt you.
Which Psalm do you pray? Read five Psalms a day and choose one to pray that day. On the first day of the month read Psalm 1, 31, 61, 91, and 121. On the second day read 2, 32,62, 92, 122. See the pattern? Since there are 30 days at least in a month, whatever the day of the month it is read that Psalm then add 30 until you've read five. This way you will read all 150 Psalms in a month and pray 30 of them. What about the 31st? Read and pray Psalm 119 that day, since its the longest.
I have really enjoyed doing this. It has enhanced my prayer life immensely and I'm sure it'll do the same for you!
Daily Scripture Reading For July 20 - 24
Monday: 2 Kings 2-3, Ps 48, Matt 4
Tuesday: 2 Kings 4-6, Matt 5
Wednesday: 2 Kings 7-8, 2 Chron 21, Matt 6
Thursday: 2 Kings 9-10, Ps 49, Matt 7
Friday: 2 Chron 22-23, 2 Kings 11, Ps 131, Matt 8
July's Memory Verse
Ephesians 2:8-9
"For you are saved by grace through faith, and this is not from yourselves; it is God's gift—9 not from works, so that no one can boast."
House Cleaning Day! July 25th 9:00 AM
On Saturday, July 25, we will be cleaning out the loft and preparing it to become our new office. This includes, throwing away a lot of junk, painting the walls, pulling up the old stinky carpet, and lay a laminate down, then moving the office furniture. We may not, probably not, get it all done on that Saturday, but we can get a lot accomplished. We'll start around 9:00 AM, come join the fun.
The Come As You Are Church!
Our address is: 1016 112th St S, Tacoma, WA 98444, USA