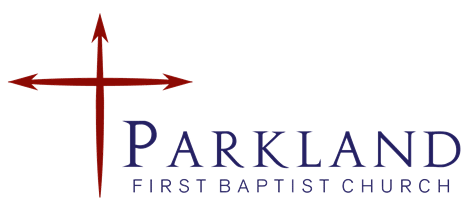 PFBC Notes
Vol. 1 Issue 23 September 24, 2020
Personal Note by Pastor Alan
Have you ever questioned God? You know, questions like "Why did you allow my dad to die from cancer?" "Why am I going through this financial hardship right now?" "Why did this have to happen?" I know I have many times.
After questioning God, I'm flooded with guilt. Do I have enough faith to trust Him? Am I spiritual enough? Usually, my answer is no and that further increases the guilt. Don't get me wrong, God does not measure faith like that, it's just the way I feel from a human perspective. It makes me begin to doubt God and His plans for my life. Yet, Wednesday's daily bible reading from Habakkuk shows us that it is okay to question God.
In the opening verses of the book we read, "How long, LORD, must I call for help and you do not listen or cry out to you about violence and you do not save? Why do you force me to look at injustice? Why do you tolerate wrongdoing?" Here is a prophet of God questioning God about all the injustice and evil occurring in God's land and to God's people.
This is comforting to me as it reveals that God is able to handle the hard questions. He wants to hear our questions and He wants to answer them. Just as He does here, we may not like what we hear, but God is working in our world and lives. It takes faith to trust God when it gets tough.
Habakkuk after getting the answer to his questions ends the book like this, "I heard, and I trembled within; my lips quivered at the sound. Rottenness entered my bones; I trembled where I stood. Now I must quietly wait for the day of distress to come against the people invading us. Though the fig tree does not bud and there is no fruit on the vines, though the olive crop fails and the fields produce no food, though the flocks disappear from the pen and there are no herds in the stalls, yet I will celebrate in the LORD; I will rejoice in the God of my salvation! The LORD my Lord is my strength; he makes my feet like those of a deer and enables me to walk on mountain heights"
Onward and Upward!
Yes, You Have Access To Mobile Education & Bible Study Resources
As a member of our church's Faithlife Group you now access to Faithlife's Logos Bible Software for free. All you have to do is follow the instructions below or go to https://faithlife.com/pfbc-k and join our group if haven't. Then just download and use a copy of Logos Basic for yourself.
Logos empowers anyone for in-depth Bible study. It's like a personal Bible study assistant that helps you understand Scripture accurately and thoroughly.
Logos scans your entire library to give you the insights you need when you need them. Plus, dozens of built-in guides help you study the Bible, prepare a sermon, or research a biblical topic. So if you don't know where to start, that's okay, because Logos walks you through the process step by step.
It all starts with a click.
260+ resources, including commentaries, Bible dictionaries, and more. Highlights include:
English Standard Version
Spurgeon Commentary Collection: New Testament Letters (10 vols.)
NT176 The Gospel Message in the Early Church
Louis Berkof's Systematic Theology
Check out the Mobile Education online courses we have available here!
There is so much for you to enhance your Bible study, service for God, and connectedness with our church. If you have any questions just let me know.
Daily Scripture Reading For September 28 through October 2
Monday: Jeremiah 5-7, Psalm 75, 2 Corinthians 10
Tuesday: Jeremiah 8-10, 2 Corinthians 11
Wednesday: Jeremiah 11-13, 2 Corinthians 12
Thursday: Jeremiah 14-16, Psalm 76, 2 Corinthians 13
Friday: Jeremiah 17-20, James 1
September's Memory Verse
John 1:12
"But to all who did receive him, he gave them the right to be children of God, to those who believe in his name."
The Come As You Are Church!
Our address is: 1016 112th St S, Tacoma, WA 98444, USA