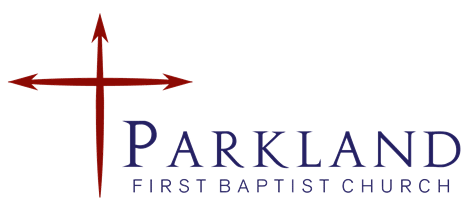 PFBC Notes
Vol. 1 Issue 24 October 1, 2020
Personal Note by Pastor Alan
For our Sunday morning Bible study on 2 Timothy, I was working through chapter 1 making various observations. Verse 13 popped off the page and I had to pause to take note of what it was saying. "Hold on to the pattern of sound teaching that you have heard from me, in the faith and love that are in Christ Jesus."
Paul had reminded Timothy of what his mother and grandmother had taught him prior to meeting Paul. I'm one that feels Paul led Timothy to Lord and continued to teach him how to live for Christ in his new life. That got me to thinking about my spiritual heritage. My grandmother was very influential in my life. She was a very godly woman who did her best to live for Christ each day. Looking back, I realize how much I learned from her about faith, church, and living for Christ.
Do you have someone like that in your life? Has there been a mentor who taught you about the Bible and the Christ life? As you reflect on that, thank God for them and how they influenced you. As Paul told Timothy, hold fast to the sound teaching you received from them. Especially as we are living in times where there is so much false truth being espoused in our society. You can always trust God's word being sound and truthful. You can always rely on it. Remember that it is through faith in Jesus Christ that we can know the truth.
Onward and Upward!
Changes Are Coming
Beginning this week you'll see some changes in our worship service. Eric and Sandy, our worship team, will no longer be serving in our church. They felt God leading them in a new direction and last Sunday was their last.
So, if you would like to help out and be a part of the worship team, please let me know. We need musicians and singers, no experience required. Also if you know someone who is not a member of our church and feel they would like to help us out, send me their name and contact information.
We will begin live streaming our worship services to our website and Faithlife TV and continue on Facebook in next few weeks. Our prayer is for the quality to increase and allow us to reach more people.
Pray for us as we make these transitions in the coming weeks.
Have You Tried Logos Yet?
As a member of our church's Faithlife Group you now access to Faithlife's Logos Bible Software for free. All you have to do is follow the instructions below or go to https://faithlife.com/pfbc-k and join our group if haven't. Then just download and use a copy of Logos Basic for yourself.
Logos empowers anyone for in-depth Bible study. It's like a personal Bible study assistant that helps you understand Scripture accurately and thoroughly.
Logos scans your entire library to give you the insights you need when you need them. Plus, dozens of built-in guides help you study the Bible, prepare a sermon, or research a biblical topic. So if you don't know where to start, that's okay, because Logos walks you through the process step by step.
It all starts with a click.
260+ resources, including commentaries, Bible dictionaries, and more. Highlights include:
English Standard Version
Spurgeon Commentary Collection: New Testament Letters (10 vols.)
NT176 The Gospel Message in the Early Church
Louis Berkof's Systematic Theology
Check out the Mobile Education online courses we have available here!
There is so much for you to enhance your Bible study, service for God, and connectedness with our church. If you have any questions just let me know.
Daily Scripture Reading For September 28 through October 2
Monday: Jeremiah 22-23, and 26, 1 Psalm 77, James 2
Tuesday: Jeremiah 25, 35-36 and 45, Psalm 133, James 3
Wednesday: Jeremiah 24 and 27-29, James 4
Thursday: Jeremiah 21, 34, and 37, Psalm 79, James 5
Friday: Jeremiah 30-33, 1 Peter 1
October's Memory Verse
Revelation 3:20
"See! I stand at the door and knock. If anyone hears my voice and opens the door, I will come in to him and eat with him, and he with me."
The Come As You Are Church!
Our address is: 1016 112th St S, Tacoma, WA 98444, USA