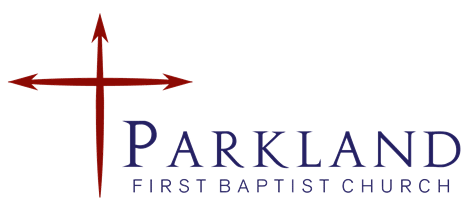 PFBC Notes
Vol. 1 Issue 25 October 8, 2020
Personal Note by Pastor Alan
This week in our daily Bible readings, we read Jeremiah 21. In this chapter, King Zedekiah asked Jeremiah, the prophet, to ask God to save them from King Nebuchadnezzar's army. God's response was a firm NO! Why did God refuse to help Zedekiah like He did Judah's kings earlier? Because the people had disobeyed God and rebelled against Him. He had been patient for a long time, but judgement had to be carried out and God was using the Babylonians to do it.
What I find interesting is how many people today ask for prayers or say they are praying for people. Yet, from their behavior and the lack of fruit of the Spirit, you can tell they have never placed their faith in Jesus. Like Zedekiah, their prayers go unanswered. We as believers know that God hears our prayers and acts on them. Sometimes the answer is yes, other times it is no, and still other times it is wait. As Christians, we hold the keys to answered prayer that others need and that simply is the Jesus story. We need to pray for our world, nation, friends and family, but we also need to share the gospel with others so they can know the one that answers prayers.
Later in Jeremiah, God tells those going into exile that they were good and He would watch over and bless them while they were in Babylon. When we are going through tough times and it seems that God is nowhere to be found, we can trust that as co-heirs with Christ He continues to watch over and sees us through whatever we are facing. So let's keep praying for ourselves, our families, our church, and our nation. We all need the prayer!
Onward and Upward!
October Birthdays
Jeane Onggao 10/6
Joshua Meyers 10/14
Diana Sweatman 10/17
Kellee Daniels 10/18
Alisha Sandoval 10/23
Ruth Schmidt 10/26
Akasha Brown 10/29
Have You Tried Logos Yet?
As a member of our church's Faithlife Group you now access to Faithlife's Logos Bible Software for free. All you have to do is follow the instructions below or go to https://faithlife.com/pfbc-k and join our group if haven't. Then just download and use a copy of Logos Basic for yourself.
Logos empowers anyone for in-depth Bible study. It's like a personal Bible study assistant that helps you understand Scripture accurately and thoroughly.
Logos scans your entire library to give you the insights you need when you need them. Plus, dozens of built-in guides help you study the Bible, prepare a sermon, or research a biblical topic. So if you don't know where to start, that's okay, because Logos walks you through the process step by step.
It all starts with a click.
260+ resources, including commentaries, Bible dictionaries, and more. Highlights include:
English Standard Version
Spurgeon Commentary Collection: New Testament Letters (10 vols.)
NT176 The Gospel Message in the Early Church
Louis Berkof's Systematic Theology
Check out the Mobile Education online courses we have available here!
There is so much for you to enhance your Bible study, service for God, and connectedness with our church. If you have any questions just let me know.
Daily Scripture Reading For October 12 through October 16
Monday: Jeremiah 38-39, and 52, 1 Peter 2
Tuesday: 2 Kings 24-25, 2 Chronicles 36, Psalm 126, 1 Peter 3
Wednesday: Lamentations, Psalm 137, 1 Peter 4
Thursday: Obadiah, Jeremiah 40-42, Psalm 147, 1 Peter 5
Friday: Jeremiah 43-44 and 46, 2 Peter 1
October's Memory Verse
Revelation 3:20
"See! I stand at the door and knock. If anyone hears my voice and opens the door, I will come in to him and eat with him, and he with me."
The Come As You Are Church!
Our address is: 1016 112th St S, Tacoma, WA 98444, USA