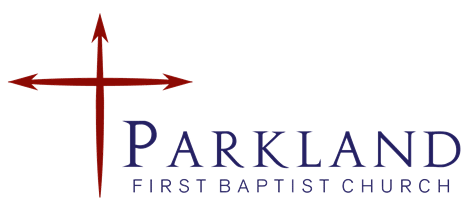 PFBC Notes
Vol. 1 Issue 27 October 22, 2020
Personal Note by Pastor Alan
We face spiritual warfare everyday. Dr. Chuck Lawless has written several books on the subject that are good reading. I found this article by him helpful and hope you do too.
12 Spiritual Warfare Quotes from One of My Favorite Books
By Chuck Lawless on Oct 07, 2020 01:00 am
One of my favorite books on spiritual warfare is The Christian in Complete Armour, a 17th-century work by William Gurnall.[i] You can find this book in abridged form built around daily devotional readings. The writing is old but still quite relevant, as I trust these quotes from each month will show:
JANUARY: "Nothing torments the devil more than to see his old companions neglect their former sinful pleasures and spend time studying the Scriptures instead." (Kindle location 511)
FEBRUARY: "The devil is at church as often as you are." (Kindle location 954)
MARCH: "You belong to one camp, and only to one. Christ will allow no equal, and neither will Satan; therefore, you cannot side with both. The test of your allegiance is really quite simple. You are the subject of the one you crown in your heart—not the one you flatter with your tongue." (Kindle location 1602)
APRIL: "When you cause anyone to sin, you take the devil's office out of his hands. Let him do it himself if he can, but never allow him to use you as his hireling. Tempting someone else to sin is worse than sinning yourself." (Kindle location 2263)
MAY: "This war is a spiritual holocaust. Either you destroy the power of Satan in your life by putting on the whole armor of God and keeping it on, or Satan will destroy you." (Kindle location 2897)
JUNE: "Truly the hypocrite does more damage when he is discovered than when he seemed to be alive in his profession of faith. The hypocrite then puts a big stick into the hands of the wicked who have been looking for a way to bruise the saints. How fast they can then cause division and smear the face of all believers with the grime they see upon one hypocrite's sleeve!" (Kindle location 3755).
JULY: "The devil would rather see Christians defiled with sin and unrighteousness than defiled in blood and pain, for he has learned that persecution only trims the church, which soon comes back up all the thicker; it is unrighteousness which ruins it." (Kindle location 4389)
AUGUST: "The world thinks the Christian life is depressing anyway, a dry meal where very little wine of joy is tasted. Why will you confirm their deception, Christian? . . . When unbelievers see Christians sad as they hold the cup of salvation in their hands, they suspect the wine is not so good as preachers say it is." (Kindle location 5091-97)
SEPTEMBER: "It is impossible for the Christian who is careless in his walk, infrequent or negligent in his communion with God, to enjoy true peace and comfort very long. . . . You can murder your own peace by starving it as well as by stabbing it." (Kindle location 6093)
OCTOBER: "Satan is so afraid of losing his throne inside you that he tries to smother your conscience with carnal lukewarmness and extinguish the Holy Spirit's convicting work." (Kindle location 6469)
NOVEMBER: "Although Christ was able to baffle the devil by reason, He chose to overthrow him in the way that we ourselves must use in skirmishes with Satan. He repelled him simply by lifting up the shield of the Word: "It is written," said Christ (Matt 4:4, 7, 10). (Kindle location 6869)
DECEMBER: "Spiritual warfare against lust is enlistment for a lifetime career." (Kindle location 8010).
Onward and Upward!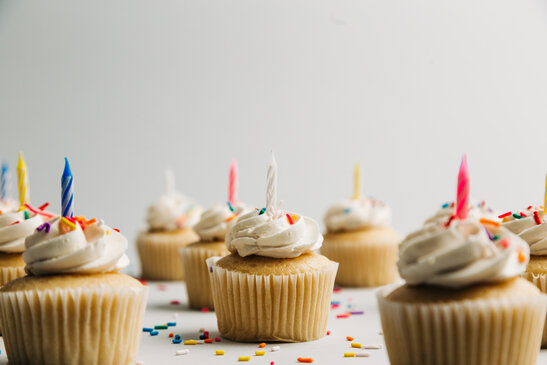 October Birthdays
Jeane Onggao 10/6
Joshua Meyers 10/14
Diana Sweatman 10/17
Kellee Daniels 10/18
Alisha Sandoval 10/23
Ruth Schmidt 10/26
Akasha Brown 10/29
It's Pastor Appreciation Month!
As many of you know that October is Pastor Appreciation Month.
I (Teresa) wanted to include some information about pastors in this weeks newsletter.
Did you know?
97% of pastors have been betrayed, falsely accused or hurt by their trusted friends.
70% of pastors battle depression.
7,000 churches close each year.
1,500 pastors quit each month.
10% will retire a pastor.
94% of pastor's families feel the pressure of the ministry.
78% of pastors have no close friends.
90% of pastors report working 55-75 hours per week.
PRAY FOR YOU PASTOR!
Reach out to your pastor in your own ways to let him know how much you appreciate him. Pastor Alan has been our pastor here at PFBC since 2012 and has done an amazing job. Continue to pray for him as he does God's work and continues teach and reach those in our community.
Have You Tried Logos Yet?
As a member of our church's Faithlife Group you now access to Faithlife's Logos Bible Software for free. All you have to do is follow the instructions below or go to https://faithlife.com/pfbc-k and join our group if haven't. Then just download and use a copy of Logos Basic for yourself.
Logos empowers anyone for in-depth Bible study. It's like a personal Bible study assistant that helps you understand Scripture accurately and thoroughly.
Logos scans your entire library to give you the insights you need when you need them. Plus, dozens of built-in guides help you study the Bible, prepare a sermon, or research a biblical topic. So if you don't know where to start, that's okay, because Logos walks you through the process step by step.
It all starts with a click.
260+ resources, including commentaries, Bible dictionaries, and more. Highlights include:
English Standard Version
Spurgeon Commentary Collection: New Testament Letters (10 vols.)
NT176 The Gospel Message in the Early Church
Louis Berkof's Systematic Theology
Check out the Mobile Education online courses we have available here!
There is so much for you to enhance your Bible study, service for God, and connectedness with our church. If you have any questions just let me know.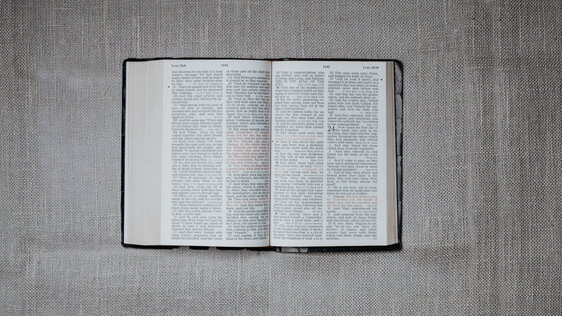 Daily Scripture Reading For October 26 through October 30
Monday: Ezekiel 10-12, Psalm 83, John 4
Tuesday: Ezekiel 13-15, Psalm 136, John 5
Wednesday: Ezekiel 16-18, John 6
Thursday: Ezekiel 19-21, Psalm 84, John 7
Friday: Ezekiel 22-24, Psalm 134, John 8
October's Memory Verse
Revelation 3:20
"See! I stand at the door and knock. If anyone hears my voice and opens the door, I will come in to him and eat with him, and he with me."
The Come As You Are Church!
Our address is: 1016 112th St S, Tacoma, WA 98444, USA