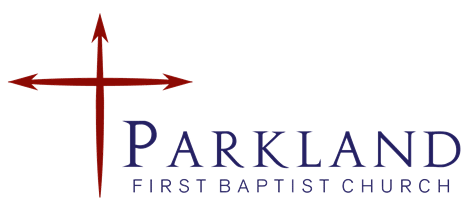 PFBC Notes
Vol. 1 Issue 33 December 3, 2020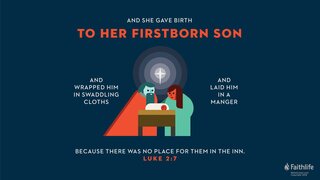 A Note From Pastor Alan
"While they were there, the time came for her to give birth. Then she gave birth to her firstborn son, and she wrapped him tightly in cloth and laid him in a manger, because there was no guest room available for them." That's how Luke describes the birth of Jesus. Simply two sentences to share what for many parents would be an exciting and frightful event, but that's the way God wanted it. I would encourage you to read the whole story in Matthew and Luke sometime in the next three weeks and reflect on what the birth of Jesus means to you and your family. Look beyond the gifts, lights, glitter, music and movies and focus on the real meaning of Christmas!
A great way to fully understand why Jesus was born is to read the book of Luke this month. If you start today, just read chapters 1-3 and then a chapter each day after that. On Christmas Eve you will finish the book and get a complete picture of Christmas is truly about in the resurrection of Jesus.
Join us this Sunday as I'll be bringing a message from Matthew and his version of the birth story. He presents Jesus as the King, Son of David, The Messiah, Savior! See you in person or on Facebook!
Onward and Upward!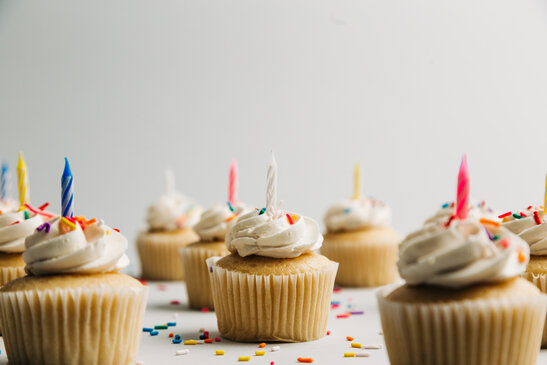 December Birthdays
Elizabeth Davenport 12/19
Mary Corey 12/24
Venita Cook 12/26
Kaye Howard 12/30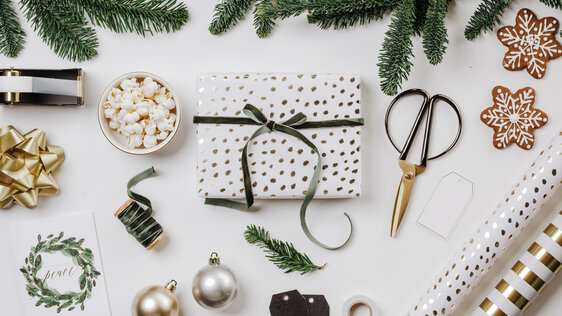 Christmas Updates
Glasses for Brandon - We are collecting funds for Brandon, an employee at McDonald's who can't afford a new pair of glasses. Brandon is excited to get his new glasses and is very thankful for the gift. Just designate your gift "Christmas Glasses." Thanks!
Nativity Story on December 23rd. We would encourage you and your family to watch this short animated film on the birth of Jesus. Then spend some time talking about it and in prayer. This is a good way to focus on the true meaning of Christmas. Here is the link https://www.faithlifetv.com/media/368841
Candle Light Service is on December 24th at 6:00 PM. This will be a Zoom meeting online. We'll send the link to you via email and will post a link on Facebook and our website. Due to COVID and wanting everyone to be healthy for Christmas, we decided to do it this way this year. During that week, we will deliver a bag with candles and Lord Supper supplies for your family. If you need extra due to guest in your home, let us know and we'll be sure to have enough for you.
Merry Christmas!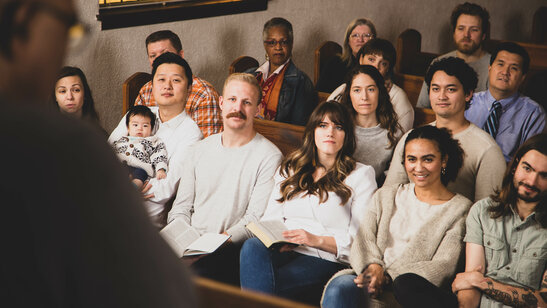 Joint Worship Service with the The Good Shepherd Church
DECEMBER 20TH, The Good Shepherd Church, our Korean brothers and sisters, will worship with us for a joint service. The service will start at 11:00 AM. This should be a fun and worshipful time together. As usual, we will livestream this service on Facebook live.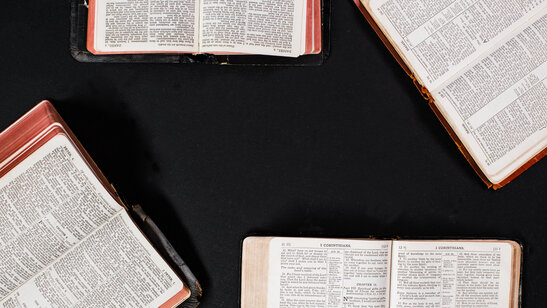 Daily Scripture Reading For December 7 - December 11
Monday: Nehemiah 4-6. Psalm 98, Revelation 6
Tuesday: Nehemiah 7-9, Psalm 140, Revelation 7
Wednesday: Nehemiah 10-13, Revelation 8
Thursday: Malachi, Psalm 2, Revelation 9
Friday: Job 1-3, Psalm 29, Revelation 10
December's Memory Verse
John 5:24
"Truly, truly, I say to you, he who hears My word, and believes Him who sent Me, has eternal life, and does not come into judgement, but has passed out of death into life.
The Come As You Are Church!
Our address is: 1016 112th St S, Tacoma, WA 98444, USA