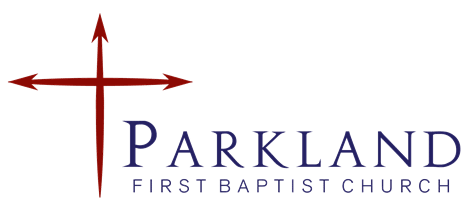 Read Me PFBC Weekly Newsletter!
Vol. 2 Issue 5 February 4, 2021
A Note From Pastor Alan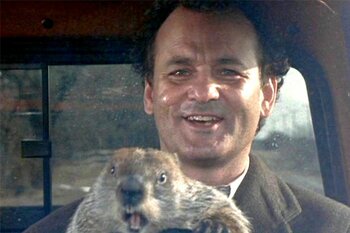 Do you remember the movie "Groundhog Day" with Bill Murray?
It all about a weatherman covering the groundhog coming out to see his shadow or not in Punxsutawney, PA and he kept reliving that day over and over.
Well old Phil saw his shadow this year, so supposedly we have six more weeks of winter. However, unlike Bill Murray's character, I'm glad we aren't reliving that day over or better yet the year 2020 again.
Each day we wake up, we should be thankful to God for life, clothes, food, family, and you know all the blessings you have. Every day is a testimony of God's gracious provision for us. Whether we are in the clear sunlight of life or in the midst of a raging storm, He is there and evens knows exactly what we are going through.
Therefore, you can always know that Jesus is there to calm your storm or to lead you forward in the day. As Joshua was taking over Moses, God told him, "Be strong and courageous; don't be terrified or afraid of them. For the LORD your God is the one who will go with you; he will not leave you or abandon you." Deuteronomy 31:6
That's good advice for us too!
Onward and Upward!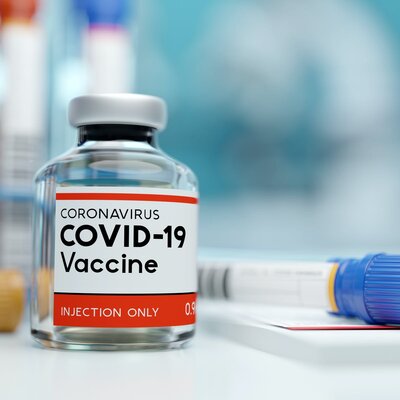 COVID-19 Vaccine
Many of you in our church are eligible to get the COVID-19 vaccine. It's confusing on where, when and how to get one. The first place to start is with your primary care physician and follow their instructions.
You may want to visit the Tacoma-Pierce County Health Department at this link: COVID-19 vaccine in Pierce County | Tacoma-Pierce County Health Department (tpchd.org)
If know someone that doesn't have internet access or needs help, have them call the office and we'll try assist them the best we can.
Once we all are vaccinated, we'll be able to gather as a family once again. Until then stay healthy!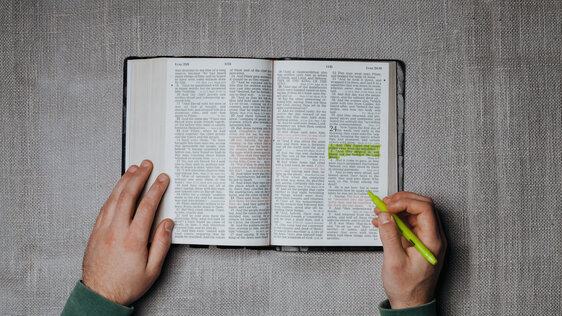 New Classes Going on Now
Church History Class
This class follows the growth of the church beginning where Acts 28 leaves off. It covers the development of doctrine in response to heresy, spread of the gospel, rise of denominations and various times of persecution. The class meets at 9:00 AM every Sunday at the church. Virtual option is available.
2 Timothy Bible Study
This is a verse by verse study of 2 Timothy using the inductive method of Bible study. If interested, let Pastor Alan know so he can get you the materials/notebook for you. This study meets on Wednesday at 6:00 PM in person or online.
New Study at Your Home
If you are interested in getting together with family and few friends that are COVID free to study the Bible or a topic, just let Pastor Alan know. We can easily lead a study just for you anytime and anywhere.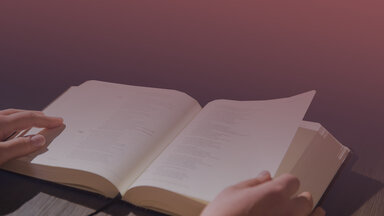 Daily Scripture Reading For February 1st to February 5th
Monday: Genesis 43-45
Tuesday: Genesis 46-47
Wednesday: Genesis 48-50
Thursday: Exodus 1-3
Friday: Exodus 4-6
February Birthday's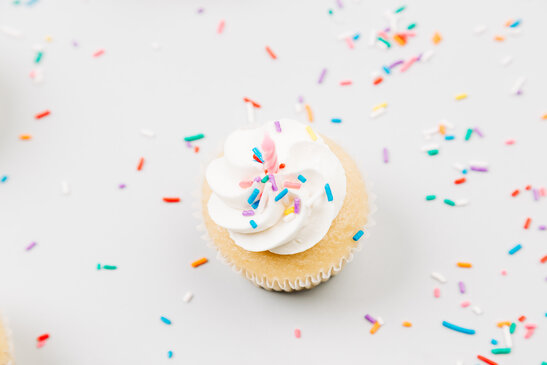 Kahlan Sandoval 2/3
Aleia Raum 2/27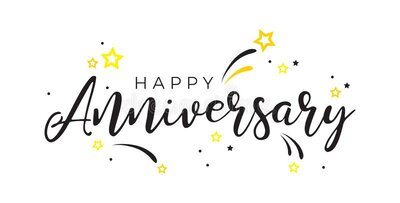 We would love to acknowledge your special day.
Please let Teresa know your anniversary date.
You can also email the date to office@parklandfirst.com
February's Memory Verse
All we like sheep have gone astray; we have turned—every one—to his own way; and the Lord has laid on him the iniquity of us all.
Isaiah 53:6
The Come As You Are Church!
Our address is: 1016 112th St S, Tacoma, WA 98444, USA