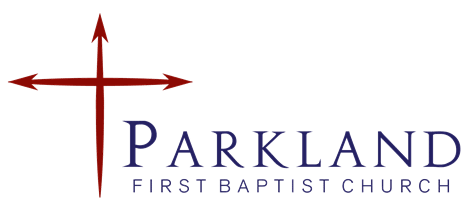 In Case You Missed It PFBC Weekly Newsletter!
Vol. 2 Issue 9 March 4, 2021
A Note From Pastor Alan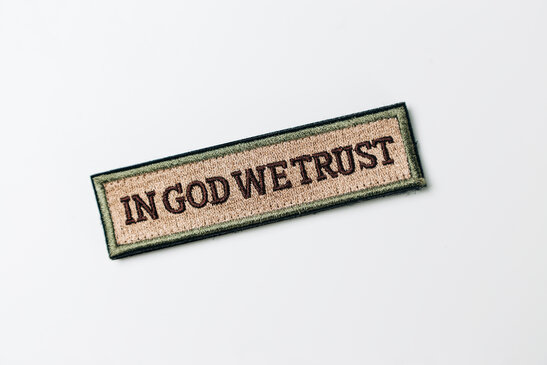 Several times I have shared with you lists developed by Chuck Lawless, a seminary professor at Southeastern Baptist Theological Seminary. I'd to share another one this week. These are 8 signs I'm not trusting God. Hope you enjoy them.
The writer of Proverbs called us to trust the Lord with all our heart (Proverbs 3:5). I don't know about you, but I've had times when I've NOT trusted like I should. Maybe these descriptions of ways I know I'm not trusting will help you evaluate your own life:
I lie awake at night. I do that because I'm still learning later in life how to leave things at Jesus' feet.
I too quickly get frustrated with God's seemingly delayed responses to my prayers. When I expect God to act according to my plans, I'm not trusting Him as I should.
I act first and pray second … if at all. You don't think much about trusting God when you can handle it on your own.
I worry. Sometimes my distraction from trust is trying to come up with my own solution; in other cases, it's just anxiety over something I can't change.
I get afraid. I may not admit it, but it's real at times. When fear keeps me from taking steps of faith, I'm not trusting God.
I see the negative more than the positive. When your proverbial glass is always half empty, you miss the work of God around you—and you consequently don't trust Him.
I don't listen to God through His Word. I may read it, but that doesn't always equate to hearing Him and trusting Him. Sometimes it's part of my job.
I just know I'm not trusting Him like I tell others to trust Him. The Spirit of God has a way of teaching us about ourselves . . . even when we don't like what we learn.
I trust I'm still learning to trust, but I pray I'm still growing. What about you—how do you know when you're not trusting God like you want?
Onward and Upward!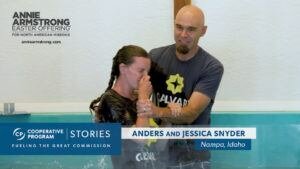 Moving from Denver to an unheard-of town in Idaho was not in the Snyders' plans. But it fit where they felt the Holy Spirit was guiding them—to help a dying church come back to life and reach its community.
In 2018, they launched the replant of Calvary Church Nampa. The neighborhoods around the once-vibrant church are now aging and declining with a mix of Anglo and Hispanic residents. Drugs are a big problem—so are poverty and depression.
But with a strategic outreach to get to know and serve their neighbors, the Snyders are seeing God move—and now more than one hundred are worshipping and growing in faith together.
THE COOPERATIVE PROGRAM (CP) is the financial fuel for reaching every person for Jesus Christ in every town, every city, every state, and every nation. Your support of both CP and THE ANNIE ARMSTRONG EASTER OFFERING is allowing missionaries like the Snyders to replant dying churches and help them renew their mission and calling to be the light of Jesus in their communities.
PRAY for the Snyders to have wisdom in how best to serve and reach Nampa and that neighbors will be drawn to the hope of the Gospel.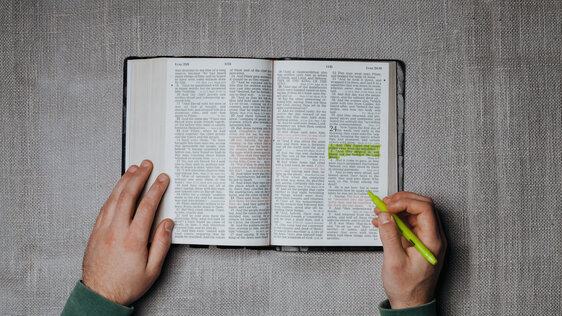 Weekly Small Group Classes
Church History Class
This class follows the growth of the church beginning where Acts 28 leaves off. It covers the development of doctrine in response to heresy, spread of the gospel, rise of denominations and various times of persecution. The class meets at 9:00 AM every Sunday at the church. Virtual option is available.
2 Timothy Bible Study
This is a verse by verse study of 2 Timothy using the inductive method of Bible study. If interested, let Pastor Alan know so he can get you the materials/notebook for you. This study meets on Wednesday at 6:00 PM in person or online.
New Study at Your Home
If you are interested in getting together with family and few friends that are COVID free to study the Bible or a topic, just let Pastor Alan know. We can easily lead a study just for you anytime and anywhere.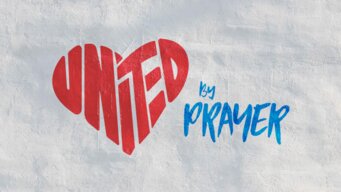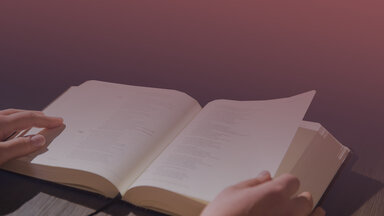 Daily Scripture Readings for the Week of March 8th to March 12th
Monday: Leviticus 11-13
Tuesday: Leviticus 14-15
Wednesday: Leviticus 16-18
Thursday: Leviticus 19-21
Friday: Leviticus 22-23
March Birthday's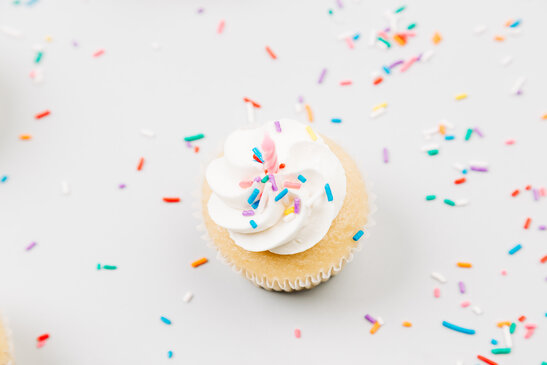 Lilo Sandoval 3/8
Fred Schmidt 3/10
Yvonne Williams 3/14
Raetta Daws 3/15
Inessa Eshbaugh 3/19
Bob Cook 3/20
Domenikus Brown 3/26
March's Memory Verse
For the wages of sin is death, but the gift of God is eternal life in Christ Jesus our Lord.
Romans 6:23 CSB
The Come As You Are Church!
Our address is: 1016 112th St S, Tacoma, WA 98444, USA