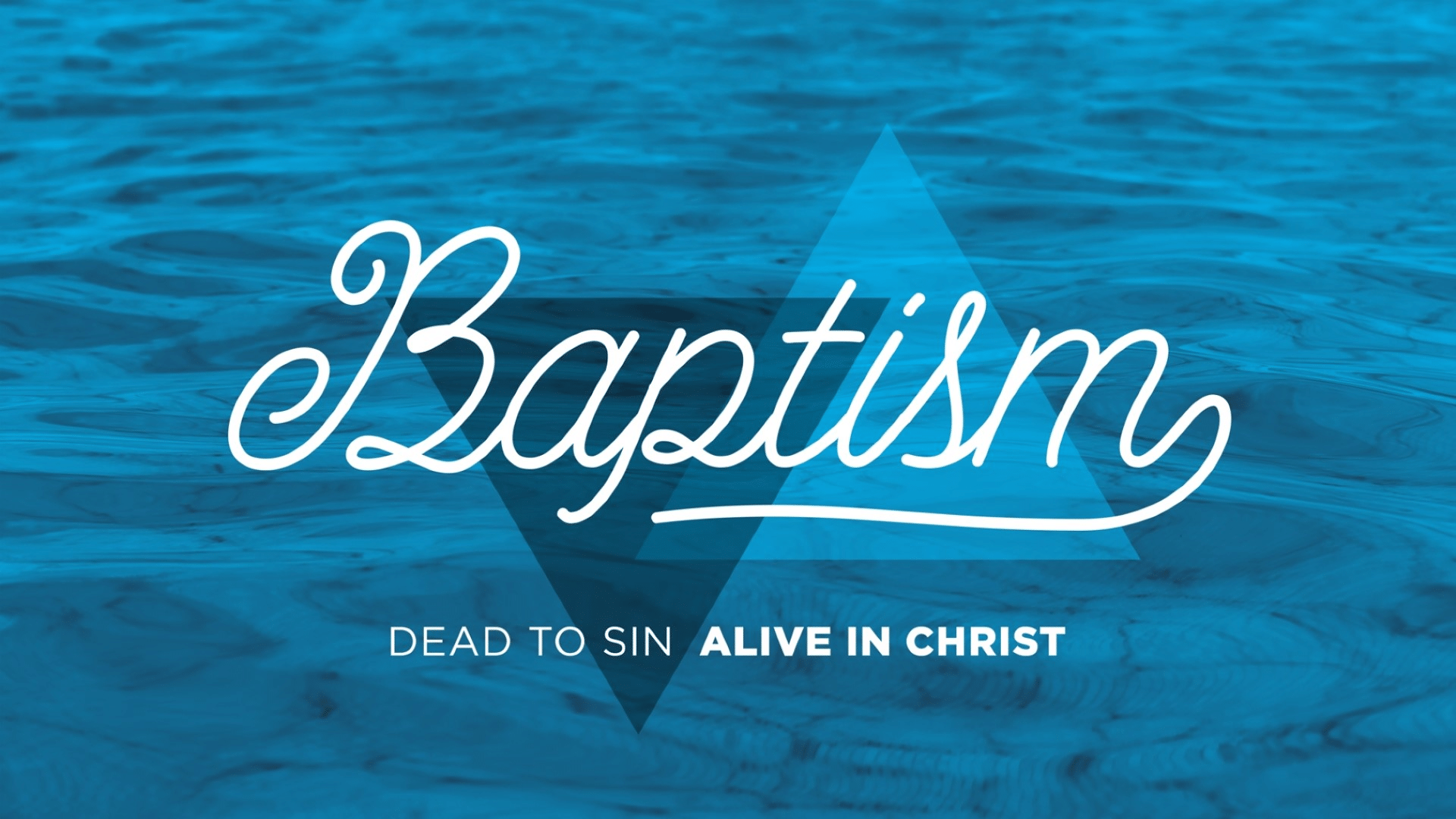 Pigeon River Church August 15, 2021
Loving God by worshipping...introducing...nurturing...serving
'I was glad when they said to me, "Let us go to the house of the Lord!"'
We are glad you are here, and we hope you enjoy this opportunity to worship God with us.
Please join us on Facebook or YouTube if you cannot attend in person.
Welcome & Prayer
Songs of Worship
Scripture: Romans 5:20-6:18
Message: Pastor Dave Maurer
"Life by Drowning"
Offertory
Hymns of Worship
Baptism: Luke Good, Josiah Maurer, Mariam, Nicole & David Shupe, and Sharon Sopczynski
-Testimonies
-Charge to the Candidates
-Congregational Response
Today you are sealing your confession of commitment to Christ.
In this outward sign of your inward faith,
You are initiated as a member of
Christ's church.
We welcome you into our fellowship
And pledge with you to commit our selves to Christ,
Seeking the guidance and power of the Holy Spirit
To die unto self and rise in
resurrection.
We offer you our prayers, our presence,
Our loving care and counsel,
So that we all may lead lives worthy of the Lord,
Fully pleasing to him.
Together we are united to Christ and to each other,
Made strong with the strength of his glorious power.
We joyfully thank the Father who has rescued us
From the power of darkness
And received us into the kingdom of Christ.
-Baptism Hymn
-Act of Baptism
-Prayer and Reception
_____________________________
No Sunday School Today
Announcements
Thanks to the many of you that contributed to the Northern MI Relief Sale in either your talent of quilting, time serving at Fairview or financial support. It amounted to a great blessing both in dollars raised ($157,000) and in God providing good weather, people to serve and willing hearts to give. Our sewing projects amounted to $6625, pie booth $1350; hot dog booth $1400; Pulled pork $1300.
MCC urgently needs sewing kits! Our supply of sewing kits has been depleted, and we need your help to fulfill requests from our partners. In many places where MCC works, sewing skills open doors to additional income that can help a family make ends meet. These kits are often given through MCC-supported programs that teach sewing or tailoring and provide the tools to make and mend clothing or to begin a business. For more information, including a list of kit contents, visit mcc.org/kits/sewing.
Completed kits can be dropped off or mailed to the Goshen Material Resources Center at The Depot (1013 Division Street, Goshen, IN 46528) or the Kidron Material Resources Center at MCC Connections (4080 Kidron Rd, Dalton, OH 44618). Contact the MCC Great Lakes office at 574-534-4071 or GreatLakes@mcc.org with questions.
Study Bibles are being given to the youth that are being baptized. We invite your support of them in a personal way by highlighting special verses in those Bibles. They are on the table in the Fellowship Hall.
Our Church campout is a great way to enjoy our church family. Make plans to attend! Covenant Hills Campground, Labor day weekend, Sept. 3th-6th. Join us for Sunday worship in person at Covenant Hills or Pigeon River.
Our last Summer Campfire Fellowship Night is next Sunday, August 22, 5 pm atDarrel & Lynette Yoder's, 8832 Crescent Beach Rd. Pigeon, MI. Everyone is invited, including the youth. Please bring a dish to share, lawn chairs and a desire to fellowship.
Vision Series: Our Purpose Statement: We exist to glorify God and to be Christ's ambassadors to the world. And our Mission Statement: We express our love for God by worshipping Him together, introducing people to Jesus, nurturing God's family, and serving in obedience to Christ. How is God calling us to live this out? This fall, we will discern together how God is calling us to this work beginning with a vision weekend in which Darren Peachey, CMC conference minister will join us Sept. 11-12. Pray for God's leading as we seek Him.
Coming this Fall - Marriage Night Simulcast sponsored by RightNowMedia. Join thousands of couples in churches around the country for a one-night livestream experience. Laugh and learn with your spouse as you hear from marriage experts and discover how to honor God in your marriage. Marriage Night is an opportunity to hear principles for a lasting relationship while being challenged to see the greater purpose of marriage, namely, to glorify God and advance his gospel.
Offering Today: PR Ministries - You can mail in your donation. Our online giving portal is on our website You can also check out how easy it is to set up giving through the Faithlife app or text. Simply text the word "GIVE" to (989)217-8181. We appreciate your generosity and flexibility.
Schedules
Offering next week: PR Ministries
Worship Leader this week: Marie Maust
Worship Leader next week: Pastor Bill
Fellowship Greeter this week: Jill Champagne & Tonya Karpovich
Fellowship Greeter next week: Cliff & Marie Maust
Pastoral Care this week: Tom & Karen Beachy
Pastoral Care next week: Brenda Maust
Prayer Needs
Prayers for the local church
· Missions Ministry as we do outreach in our community & abroad
Health Concerns/Situations
· Linda Willey's recovery from stint implant
· Praise for Judy Carlson's safe arrival of a granddaughter
· Matt Horton's friends, Ben & Kayla Smith
· Pastor Bill's father with chemo treatment
· Phyllis Bartell's son in law with a terminal illness
· Judy Dietzel's young friend Edwardo
· Freda Maust regain strength
· Dale & Debi's grandson Jaden with stress fractures
· Craig family
Missions/Organizations
· RI -A South Asian team working cross-culturally in their own country to disciple leaders & facilitate church planting within Hindu communities.
· Celebrate Recovery
US/World
· Afghanistan as thousands flee the Taliban take over of several cities
Prayer Chain: Email Emily, secretary@pigeonriverchurch.com or call/text her at 989-550-9625
Let us get to know you!
Please take a moment to send us your information so that we may stay connected with you. Your information is carefully managed and protected.
How did you hear about us?