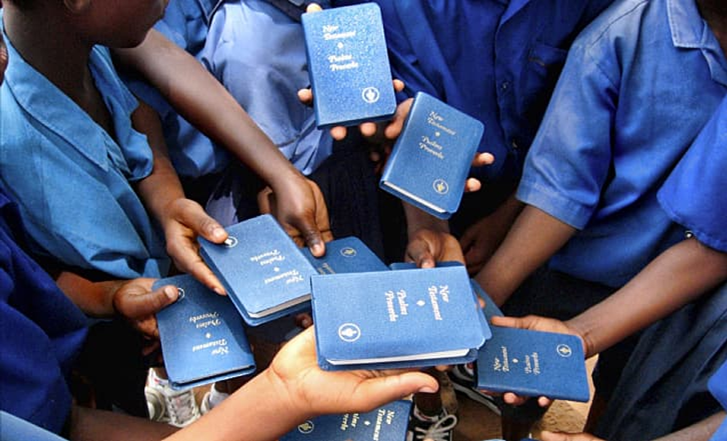 Pigeon River Church August 22, 2021
Loving God by worshipping...introducing...nurturing...serving
'I was glad when they said to me, "Let us go to the house of the Lord!"'
We are glad you are here, and we hope you enjoy this opportunity to worship God with us.
Please join us on Facebook or YouTube if you cannot attend in person.
Welcome & Prayer
Hymns of Worship
Scripture: Isaiah 55:6-11
Gideon Update: Rick Coleman
Offertory
Songs of Worship
Live Stream Sign-off
Sharing & Pastoral Prayer
Closing Hymn
Benediction
________________________________
11 am Sunday school opportunities:
No Children's SS for the month of August.
Youth - c/o Bill Eberly in the youth room.
Adults - class will meet in the sanctuary to study the uniform quarterly lesson. The theme this quarter is "Confident Hope. Today we will study lesson 12 - "A Conquering Faith" - c/o Tom Beachy & Brent Maust.
Announcements
Tonight...Our last Summer Campfire Fellowship Night, 5 pm at Darrel & Lynette Yoder's, 8832 Crescent Beach Rd. Pigeon, MI. Everyone is invited, including the youth. Please bring a dish to share, lawn chairs and a desire to fellowship.
Vision Series: Our Purpose Statement: We exist to glorify God and to be Christ's ambassadors to the world. And our Mission Statement: We express our love for God by worshipping Him together, introducing people to Jesus, nurturing God's family, and serving in obedience to Christ. How is God calling us to live this out? This fall, we will discern together how God is calling us to this work beginning with a vision weekend in which Darren Peachey, CMC conference minister will join us Sept. 11-12. Pray for God's leading as we seek Him.
Coming this Fall October 22- Marriage Night Simulcast sponsored by RightNowMedia. This will be a rebroadcast event - Laugh and learn with your spouse as you hear from marriage experts and discover how to honor God in your marriage. Marriage Night is an opportunity to hear principles for a lasting relationship while being challenged to see the greater purpose of marriage, namely, to glorify God and advance his gospel. More details to follow.
Last week, storm and straight line winds threw trees and limbs all over, damaging many houses and destroying several out-buildings at Amigo Centre near Sturgis, Michigan. Staff-person Cheryl Mast reports that the clean up and repair job is enormous. Amigo Centre is a beloved facility of the Indiana-Michigan Conference of the Mennonite Church USA. They are suffering from pandemic-related closings and now may need to cancel fall programs as well. They need help! Chainsaw crews and roofers are needed immediately. There is no ability to house or feed crews in the near term, but call to find out the situation and how you can help. For information contact Mandy Yoder at (269) 651-2811 or at program@amigocentre.org
Offering Today: PR Ministries - You can mail in your donation. Our online giving portal is on our website You can also check out how easy it is to set up giving through the Faithlife app or text. Simply text the word "GIVE" to (989)217-8181. We appreciate your generosity and flexibility.
Schedules
Offering next week: PR Ministries
Worship Leader this week: Pastor Bill
Worship Leader next week: Lyle Gascho
Fellowship Greeter this week: Jon & Kim Good
Fellowship Greeter next week: Theo & Annemiek Poelma
Pastoral Care this week: Brenda Maust
Pastoral Care next week: Staff
Prayer Needs
Prayers for the local church
· Those recently baptized to grow in their faith
· Our college students as they move in this week
Health Concerns/Situations
· Matt Horton's friends, Ben & Kayla Smith
· Pastor Bill's father with chemo treatment
· Phyllis Bartell's son in law with a terminal illness
· Judy Dietzel's young friend Edwardo
· Freda Maust regain strength
· Dale & Debi's grandson Jaden with stress fractures
· Craig family
Missions/Organizations
· RI -A family living in East Asia, where they are involved in a retail business. They lead Bible studies and are developing materials that bridge into the Buddhist worldview.
US/World
· Haitian people
· Prayer for Afghanistan
God of safe passage,
open the way.
God of hospitality,
prepare rooms to receive.
God of protection,
envelop those in danger.
God of peace,
remove the seed and tools of violence.
God of tears,
hold us in your embrace.
Oh, Afghanistan! May peace flow down like cooling rain.
Prayer Chain: Email Emily, secretary@pigeonriverchurch.com or call/text her at 989-550-9625
Let us get to know you!
Please take a moment to send us your information so that we may stay connected with you. Your information is carefully managed and protected.
How did you hear about us?