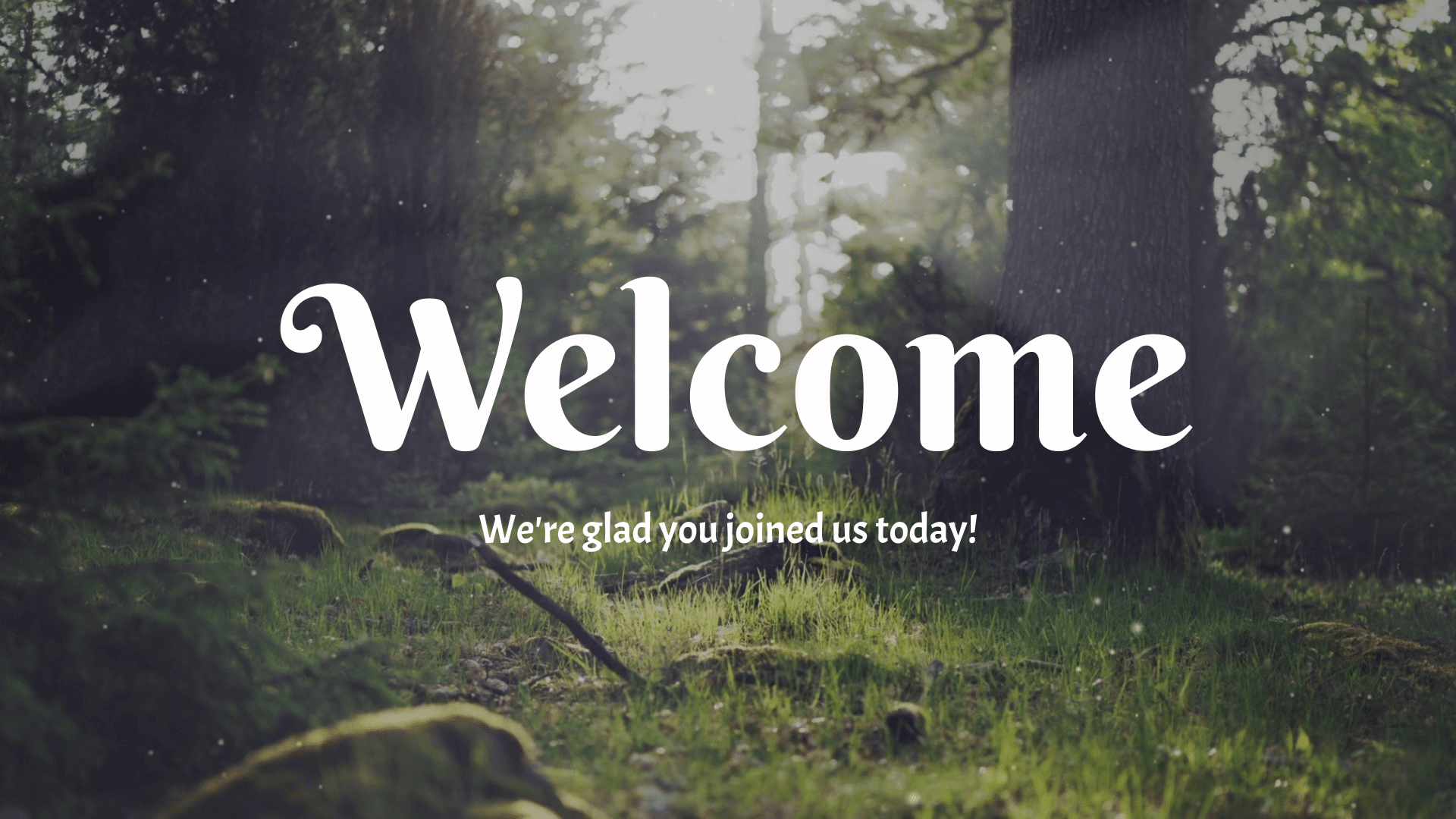 Pigeon River Church August 14, 2022
We express our love for God by worshipping Him together, introducing people to Jesus, nurturing God's family, and serving in obedience to Christ.
We are glad you are here, and we hope you enjoy this opportunity to worship God with us.
Please join us on Facebook or YouTube if you cannot attend in person.
Join us for prayer in the conference room @ 8:45 am on Sunday Mornings
Welcome & Prayer
Songs of Worship
Scripture: 2 Peter 3:3-15
Message: Pastor Dave
"The Doctrine of Eternity "
Offertory
Hymns of Worship
Live stream sign-off
Sharing and Pastoral Prayer
Closing Hymn
Benediction
11 am Sunday School Opportunities
Youth - c/o Bill Eberly in the youth room
Adults - 2 options
Quarterly format studying "Partners in a New Creation" Lesson 11 c/o Tom Beachy and Brent Maust. (Conference Room)
Sermon Reflection Class based on the book, Do You Believe? By Paul David Tripp c/o Pastor Dave (Balcony)
Annoucements
Today...
6:30 pm Youth
Coffee orders can be picked up
Year-to-date PR Ministries 2022 Financial Report:
Offerings $123,511, Expenses $152,403, Balance $-28,892 (loss)
There are still a few sites available for Labor Day weekend camping at Covenant Hills. Contact Dale Ackerman and sign up with your info at the Welcome Desk.
Join us for a Back to School Carnival. This will be the kick off to Wednesday night programming. Please invite families in your neighborhood to enjoy the many kids activities.
Marie Maust will be on vacation August 17 - 19. Please contact Charlene Neer for your Church Nurse needs during that time.
Grief Share will start a new series September 6 from 12:30 - 2:00 pm each Tuesday this fall. Please consider attending or inviting a friend who has lost a loved one. Flyers are at the Welcome Center. Contact Marie to register.
Thank you to all that have contributed in any way, small or big, to the Northern MI Relief Sale. The early posting of results show a record turnout in both numbers on Friday night for the Walking Roots Band concert and dollars raised for MCC! To God be the glory!
Offering Today: PR Ministries - You can mail in your donation. Our online giving portal is on our website You can also check out how easy it is to set up giving through the Faithlife app or text. Simply text the word "GIVE" to (989)217-8181. We appreciate your generosity and flexibility.
Schedules
Offering next week: PR Ministries
Worship Leader this week: Dale Yoder
Worship Leader next week: Marie Maust
Fellowship Greeter this week: Tom & Karen Beachy
Fellowship Greeter next week: Jill Champagne
Pastoral Care this week: Brenda Maust
Pastoral Care next week: Staff
Nursery this week: Darci Horton & Wesley Horton
Nursery next week: Beth Maurer & Silas Maurer
Prayer Needs
Prayers for the local church
· making & maintaining relationships within our community
· Health Concerns/Situations
· Ruth Osborne's mom - recovery from surgery
· Leah & Janice Aldrich
· Pastor Bill's father - health concern and stress in moving
· Tonya Karpovich's young family friend, Austin
· Jesse Segroves - Shantel recovery from surgery
· Michael Swathwood knee issues
· Glenn Craig - gain strength & recover fully
· Janice Aldrich's nephew - in the hospital with stroke complications
· Beth Maurer's father - recovery from a fall
· Gaylee & Doug Henne - health concerns
· Dale & Phyllis' grandson, Zion in the hospital
· Judy Carlson recovery from Mitral Valve surgery
Herma Gnagey's family - comfort in her death
Missions/Organization
· Voice of the Martyrs - helping persecuted Christians driven from their homes
US/World
· Those who have lost everything in floods and fires in US
· Tensions in the world, war in Ukraine - people would seek God
Let us get to know you!
Please take a moment to send us your information so that we may stay connected with you. Your information is carefully managed and protected.
How did you hear about us?