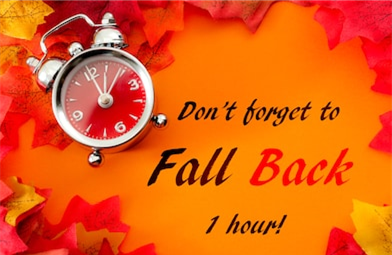 Pigeon River Church November 1, 2020
We are glad you are here, and we hope you enjoy this opportunity to worship God with us.
Call to Worship
Welcome and Prayer
Hymns of Worship
Scripture Reading:
Esther 7:1-10
Message: Pastor Dave
"Esther 7: The King Awakens"
Songs of Worship
Mission Moment: Wycliffe—
Robert Harmon
Sharing & Pastoral Prayer
Benediction
Faith Enrichment Opportunities
Visitors are invited to join us in the Fellowship Hall for coffee & fellowship before Sunday school.
11 am K-5th grade Children's Sunday School
will be in person. Contact Kim Good or
Shari Craig if you have any questions.
Youth—c/o Zach Sopczynski in the youth room
Adults—Character Study c/o Dale & Debi
Ackerman in the Sanctuary.
This Week
Tuesday 2 pm Grief Share In person
7 pm Church-wide Check-in -zoom
8-8:30 pm In person prayer for our country
Wednesday 1:30 pm Ladies Sewing
7pm Youth in person
7 pm Prayer time & fellowship in person
Friday 8 am Ladies Bible Study in person
Sunday Pastor Dave will bring the message
based on Esther 8.
6 pm Marriage small group
Announcements
The service today will only be available via livestream on Facebook. Click here for the link to our Facebook page.
Just getting logged in at our new platform? Check out how easy it is to set up giving through the app or text. Simply text the word "GIVE" to (989)217-8181. You will then be directed to a link already set up for you to enter in the amount and what account you want. It also asks if you would like to make it a reoccurring gift.
Meeting this Wednesday at 6:15 pm for Adult choir practice discussion for Wednesday nights. If you have questions, contact Debi Ackerman
Our latest Bible Study is titled, "Uninvited". In this six-session study, bestselling author, Lysa TerKeurst, helps women explore the roots of rejection, the lies we believe as a result, and what it looks like to live loved. There will two sessions offered. Either a Friday morning @ 8 am or week night evening. Contact Emily or Beth Maurer for more info.
Openings are available on the Audio Visual team, Food Service, and Financial Review. Choose your area of interest to serve Christ and our church. Contact Corbin Swartzendruber for more info.
If you have an IPad that you are not using and would be willing to donate it contact Emily in the office. The Rose Garden is willing to help provide support to our attendees wanting to view our online services.
Are you wondering how you will cope with he holidays this year because you have lost a loved one? Join the Surviving the Holidays meeting on Tuesday, November 17, at 2 pm for support and great ideas. Contact Marie to register for this one-time event.
There was an error in the bulletin regarding the quarterly report YTD balance. It should have read -$25,254. I am sorry for the typo and am thankful for those who noticed the discrepancy in the printed letter from the elders and the bulletin. ~ Emily Maust
Pastor Dave is considering leading a men's Bible Study on a week night. Contact him if you would have interest in participating.
Offering today:
Rosedale International
Our online giving portal connected to our website is not functioning this week. Please be patient as we transition to the new site. If you want to text your gift please see the above announcement. As always, we continue to welcome cash, checks, or direct deposit. Thank you for your generosity!
Prayers for Pigeon River Family
Pigeon River Family
When you're part of the family, You're never alone. Celebrating with those who are happy and crying with those who are sad. Romans 12:15
Prayer for the local church
· Gifts discernment ministry
Youth ministry
Health Concerns/Situations
· Michael Swathwood's sister Lori
· Jill Champagne's granddaughter Ashlyn
· Lois Wilson on hospice
· Duane Ropp—hip fracture recovery
· Dana Reiter's chemo treatment this Tuesday
· Judy Dietzel's upcoming heart surgery
· Rhonda Buehler's family w/ Dad's passing
Missions/Organizations
· Sanilac Rescue Mission
US/World
· Peaceful US elections this week
COVID spread, safe practices and trusting God
Let us get to know you!
Please take a moment to send us your information so that we may stay connected with you. Your information is carefully managed and protected.
How did you hear about us?