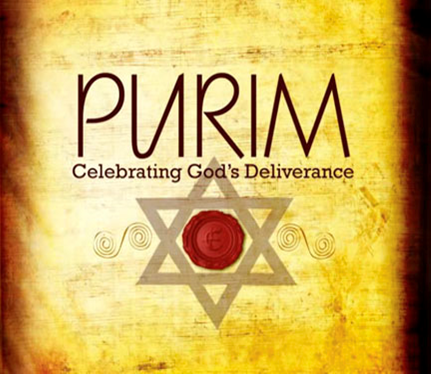 Pigeon River Church November 15, 2020
We are glad you are here, and we hope you enjoy this opportunity to worship God with us.
Worship Order
Welcome and Prayer
Hymns of Worship
Scripture Reading:
Esther 9 & 10
Message: Pastor Dave
"Esther 9: The Rise of Purim"
Songs of Worship
Sharing & Pastoral Prayer
Benediction
Nurture Enrichment Opportunities
11 am K-5th grade Children's Sunday School
will be in person. Contact Kim Good or
Shari Craig if you have any questions.
Youth—c/o Pastor Bill in the youth room
Adults—"Stressors" Study c/o Marie
Maust in the Sanctuary.
This Week
This Week
Tuesday 2 pm G. Share-Surviving the Holidays
7 pm Ladies B. Study in person/zoom
Wednesday 1:30 pm Ladies Sewing
6:15pm Adult choir practice
7pm Youth in person
7 pm Prayer time & fellowship in person
Thursday 5:30 p Nurture Committee meeting
Friday 8 am Ladies Bible Study in person
Sunday The Youth will bring the service
6 pm Last Marriage sm. group mtg.
Announcements
Good News! We have a chance for a coffee order to be placed. This will be your last chance to get orders in before Christmas. Because of Thanksgiving holiday, orders MUST be placed by Sunday, November 22. Please place order either in the coffee order box at church or send via email to Charlene at cneer@umich.edu. Orders will be ready for pickup December 6.
MDS—There are some national projects with the travel and week-long assignments as in years past. Contact the Bi-National office to learn more if interested. Locally, there will be jobs lining up in the next few weeks. We might have funds for Gladwin accommodations so that a crew could be on-site for two days at a time. Contact Bess Fitzgerald @ (269) 381-4264 for more info regarding those jobs.
Are you wondering how you will cope with the holidays this year because you have lost a loved one? Join the Surviving the Holidays meeting this Tuesday, November 17, at 2 pm.
Elder search update: Thank you for your prayers. Dale Yoder has accepted the nomination to serve as Elder & will be included in the Gifts Discernment affirmation form.
Thank you for the cards, food, prayers and concerns shown to us on the death of Rhonda's dad. Your love and concern is appreciated. -Rhonda & Doug Buehler
Check out the new "On the Move – En Movimiento" podcast from MCC that uses storytelling to challenge current narratives of migration. In the first episode, Ron Byler, recently retired executive director for MCC U.S., reflects on his January 2020 pilgrimage along the southern U.S. border. Ron drove and walked along the border wall and visited with communities on both sides of the border. He shares about the communities, the people and what this pilgrimage has meant for him. For more information and to listen to the podcast, visit mcc.org/move-en-movimiento.
MCC's Sharing With Appalachian People (SWAP) home repair program is looking for summer staff in Harlan, Kentucky and Kimball, West Virginia. These three month positions will allow you to explore new cultures and stretch your faith and understanding of Christ's call to serve others. Applicants should be at least 19 years old, but there may be a few assignments for junior staff members. An hourly wage plus room and board are provided. Jobs available are job site coordinators and meal coordinators.
For more information and to apply, visit mcc.org/swap-summer-staff or contact the MCC Appalachia SWAP office at (606) 633-4008 or AppalachiaAdmin@mcc.org.
Offering today:
Pigeon River Ministries
You can drop your offering in the plate at the back of the sanctuary or mail in your donation. Our online giving portal is on our website You can also check out how easy it is to set up giving through the Faithlife website, app or text. Simply text the word "GIVE" to (989)217-8181. We appreciate your generosity and flexibility.
Upcoming Events
Upcoming Events
11/29 Advent begins—Theme: "A 2020
Advent: What could go wrong?"
12/5 NO BREADBASKET IN DECEMBER
12/7 Hunger Relief meeting, 7 pm
12/24 Christmas Eve Service
2/7 Youth Soup Cook off & fundraiser
(Super Bowl Sunday)
Prayer Needs
Prayer for the local church
· Gifts discernment ministry
· Church leadership, inviting the Holy Spirit to help lead and give wisdom in decisions
Health Concerns/Situations
· Michael Swathwood's sister Lori
· Lois Wilson
· Duane Ropp—hip fracture recovery
· Dana Reiter—healing for cancer
· Judy Dietzel's upcoming heart surgery
Missions/Organizations
· Brother Daniel in India
· Kingdom Investment International
US/World
· Our government
· Impact of Coronavirus
Let us get to know you!
Please take a moment to send us your information so that we may stay connected with you. Your information is carefully managed and protected.
How did you hear about us?