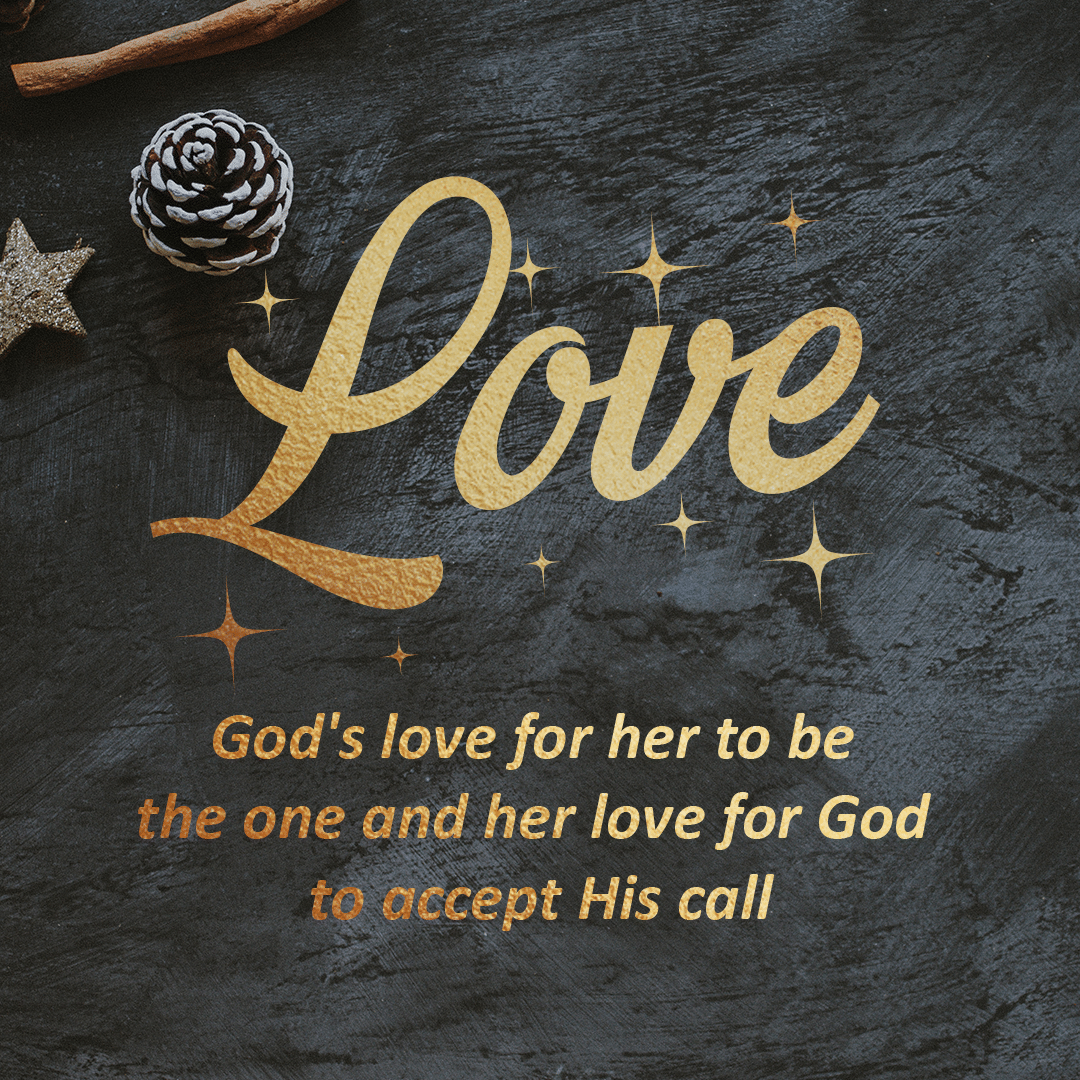 Pigeon River Church December 6, 2020
Loving God by worshipping… introducing...nurturing...serving
Call to Worship
Advent 2
Welcome & Prayer
Advent Candle Lighting
Songs of Worship
Advent Story Video
Scripture Reading–
Luke 1:26-38
Message—Pastor Dave
"What Could Go Wrong? Love"
Offering
Hymns of Worship
Benediction
Enrichment opportunities
11 am Children's Sunday School on zoom.
Contact Kim Good for the link.
Youth Sunday school in person.
Contact Pastor Bill if you would like to
join via zoom.
Adults will meet in person & zoom for the
study led by the Ackermans from the
Leadership Bible-meeting id: 73192256066
Passcode: itD6fp
This Week
This Week
Monday 7 pm MIP—all ages
7 pm Hunger Relief mtg on zoom
Tuesday 2 pm Grief Share on Zoom
7 pm Ladies B. Study on zoom
Wednesday 7 pm Prayer time/fellowship & Youth
Friday 8 am Ladies Bible Study
Sunday Pastor Dave will continue the Advent
Series—Week 3: "What Could Go
Wrong? Peace" In Person worship
Announcements
Announcements...Coffee orders can now be picked up. They are on the serving bar in the kitchen.
Do you know what you would like to donate to the Youth fundraiser in February? Please continue to keep that in mind for your winter projects.
Upcoming Worship Plans: In person worship will resume on December 13. We respectfully request that everyone social distance and wear a mask unless you are physically unable to do so. We will livestream the service on Facebook or YouTube. In person Sunday school will be available @ 11AM for adults led by the Ackermans.
There is a table in the Fellowship Hall with alternative opportunities for giving this Christmas through MCC, MEDA & RBG. Please take time to check these out.
The Relief/Missions Committee will be packing Christmas goody bags for our Primary Dept. children, our seniors (ages 65 and above), and inmates at the Huron County jail. Individually wrapped homemade goodies or store bought cookies and candy are needed to fill the bags. If you would like to contribute, please leave your items in the church kitchen by Dec 11 @noon. Thank you for your generosity.
Annual Report Alert! If you are the chairperson of a committee and responsible for an annual report, please submit it to Emily by no later than January 3 to be included in the Annual Business Meeting Book. Your prompt attention will be appreciated.
Contact Eugene Gascho if you would like to join the Hunger Relief meeting on Monday night @ 7 pm for the Zoom link.
Please mark your calendar. The Thumb Breadbasket @ Laker Elementary dates for 2021 are as follows: February 6, April 10, June 12, August 14, October 9, December 11.
Our Harvest Offering begins this Sunday. Please take the time to review the additional sheet for your giving opportunities on the local level.
Do you miss singing Christmas carols this year? Come join the group on Wednesday, Dec. 16th at 6 pm for a time to bless those who aren't able to come to church. All ages are welcome.
Our church functions as the body of Christ by each individual participating. We have been blessed by you serving in each important role. The Gifts Discernment ministry has prepared an affirmation sheet for the upcoming year and those have been placed in your mailboxes & email. Please return or mail the completed sheet by December 20th. Many thanks to those who have served this past year.
There will not be any formal sewing dates for the month of December. However, if you want to call a friend or even go alone to put in some stitches to the framed quilt please do so.
If you are not receiving our emails here are several things to do. Depending on your email server you need to create a "Whitelist" or a "Safe list" Whitelisting is an easy one-time process that allows you to never miss an email again. Though the process varies slightly based on the email platform, you use. Below are instructions on how to whitelist emails across the major email systems.
Apple Mail (OS X and iOS devices)
Offering today:
Harvest offering kickoff
See additional sheet for past local giving
You can mail in your donation. Our online giving portal is on our website You can also check out how easy it is to set up giving through the Faithlife app or text. Simply text the word "GIVE" to (989)217-8181. We appreciate your generosity and flexibility.
Prayer concerns
Prayer for the local church
· Our shut ins
Health Concerns/Situations
· Fred & Lois Wilson
· Praise for safe arrival of baby Segroves
· YFC worker Jason Gaffke's son, Emmitt
· Dana Reiter—healing for cancer
· Judy Dietzel's recovery from heart surgeries
· Bedford family in their loss of Esther
· Steve Gnagey w/ covid & cancer recovery
Missions/Organizations
· Youth For Christ
· Harvest Offering recipients
US/World
· Love that we can offer to our world in this Christmas season
· Impact of Coronavirus worldwide
Let us get to know you!
Please take a moment to send us your information so that we may stay connected with you. Your information is carefully managed and protected.
How did you hear about us?