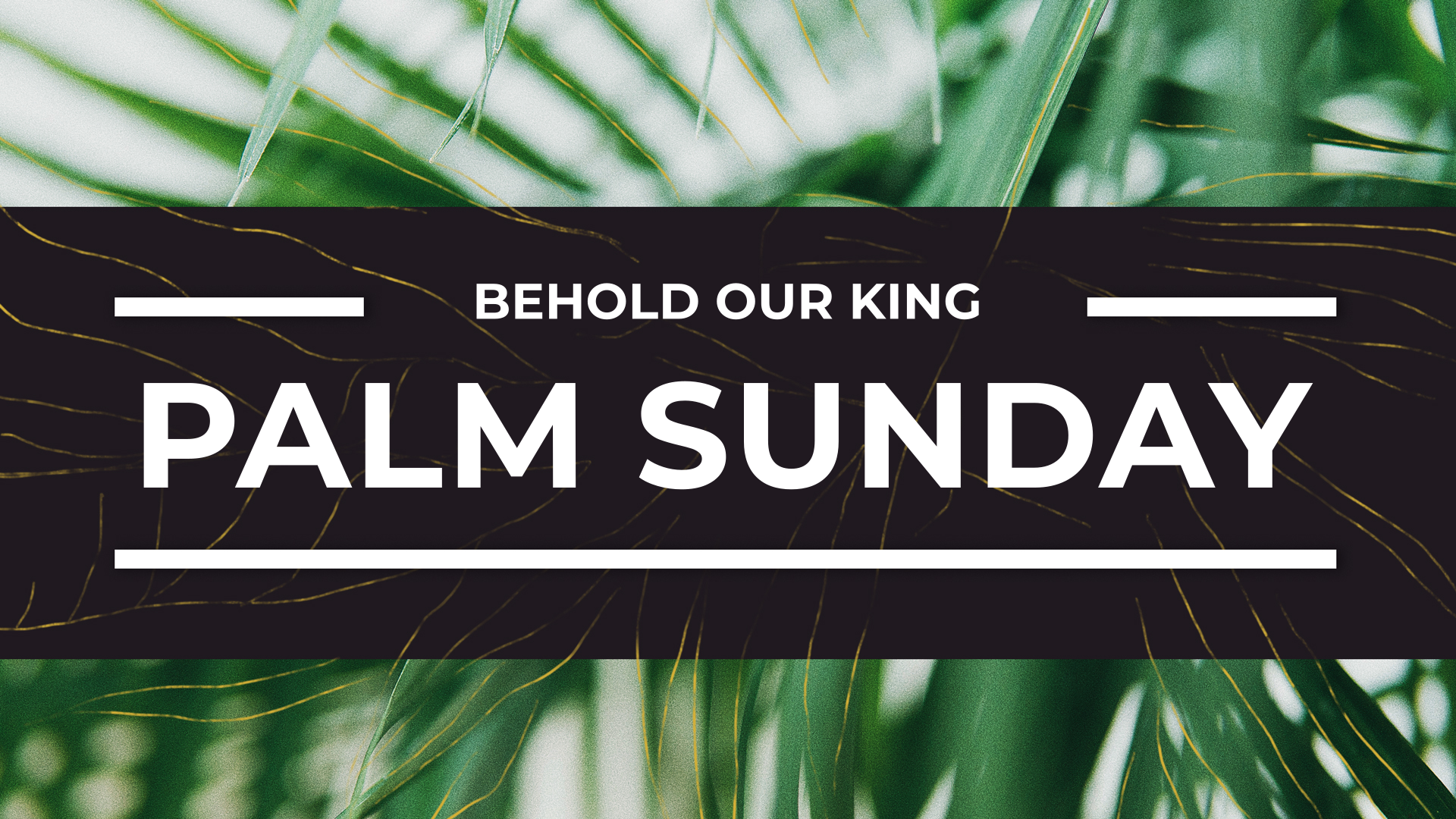 Pigeon River Mennonite Church March 28, 2021 at 9:30 am
Loving God by worshipping...introducing...nurturing...serving
Please join us on Facebook or YouTube this Sunday.
Welcome & Prayer
Songs of Worship
Scripture: Luke19:28-40
Message: "Untying the Colt"
Michael Swathwood
Hymns of Worship
Live Stream Sign-off
Sharing & Pastoral Prayer
Closing Hymn
Benediction
______________________
11 am Sunday School Opportunities
No Children's Sunday school
Youth Sunday school. Contact Pastor Bill if you would like to join via zoom.
No Adult Sunday School Today
Announcements
Coffee orders must be placed TODAY! You can email or text your order to Charlene Neer. Her information is: cneer@umich.edu or 989-553-0935. Pick-up will be next Sunday.
On April 1st, we will celebrate Maundy Thursday together through an immersive experience in small groups. This event is a self-guided prayer walk through the Journey to the Cross. It is intended to give participants space to reflect on the events of Jesus' crucifixion in a unique and meaningful way. 12 stations will be set up throughout the main floor of the church. Each station will give the participant an opportunity to read, reflect and actively engage. Some stations will have a video to watch, others may have an activity to participate in. Participants will need to reserve a time slot in advance for 1-6 people of their choosing. A sign-up sheet is available at the welcome center until March 28th to choose a start time from 1-8 PM. Please plan on 90 minutes to complete the experience. Volunteers will be needed to assist with set-up Wednesday, March 31st, and tear down on Friday, April 2nd. Please contact Lana Gascho to volunteer or ask questions.
There will not be sewing this week due to the setup of the Maundy Thursday activities.
The Passion Week Prayer Path postcards are available at the Welcome Center. If you would like to invite someone to participate in this event please take several to hand out.
Gospel Echoes Benefit Auction is being held April 9-10 in Goshen, IN. Why don't you make plans to go...and take Barry Maust with you! :). Since he can no longer drive, HE NEEDS A RIDE! It is a wonderful event with music, food, fellowship, and of course an auction. If you have anything you would like to donate please contact Barry or are interested in going.
Positive Alternatives ministry is looking for volunteers. Training is available. If interested contact April Schmidt at caropregnancycenter@gmail.com.
The April calendar is in your mailbox. It has a different look since we are integrating the Faithlife information with what we normally print. You will find the events on one side and the other side has the birthdays and anniversaries listed. I encourage you to go on Faithlife either through your internet browser or the phone app
for a detailed description of the events. Click here for access on your computer. If you have questions contact Emily. Thanks!
The youth are organizing fundraisers to raise money for Shammah Ministries in Flint. Maggie Maurer is collecting recipes from our church community to make a cookbook to sell. If you have a recipe to contribute, please take a form from the Welcome Desk, add your recipe and return to the Maurer church mailbox. You may also email your information to pigeonriverrecipes@gmail.com. Please have the recipes turned in by April 11.
The Menno Knights have done it! They have completed their goal of circling all the Great Lakes. They are very close to their weight loss goal of 200 pounds with only 1 pound to go in the next 2 weeks of reporting.
Grief Share will start a new 13 week series on April 13 at Pigeon River. The grief support group will be held each Tuesday night at 6:00 PM. Please contact Marie to register.
Marie has plans to be out of town April 2 - 12. Please contact Faith Fahrner for your Church Nurse needs during this time. The Menno Knights should still report to Marie.
"On the Level" MDS March edition is available here.
Offering Today: PR Ministries - You can mail in your donation. Our online giving portal is on our website You can also check out how easy it is to set up giving through the Faithlife app or text. Simply text the word "GIVE" to (989)217-8181. We appreciate your generosity and flexibility.
Schedules
Offering next week: CMC - (Conservative Mennonite Conference)
Worship Leader this week: Dale Ackerman
Worship Leader next week: Lyle Gascho
Fellowship Greeter this week: Tom & Karen Beachy
Fellowship Greeter next week: Theo & Annemiek Poelma
Pastoral Care this week: Tom & Karen Beachy
Pastoral Care next week: Brenda Maust
Prayer Concerns
Prayer for the local church
· Our Worship Ministry
Health Concerns/Situations
· Pastor Dave and family
· Pastor Bill and family
· Jill's granddaughter Ashlyn
· Pastor Bill's father—discern course of cancer treatment
· Craig family
· Dana Reiter-Appointment with Radiation Oncologist & possible treatment
· Kathy Gnagey's upcoming surgery on Monday
Missions/Organizations
· RI - A couple that serves in Africa as they serve in an anti-trafficking organization.
US/World
· Season of Lent people would be drawn to Christ and the sacrifice He made for their life.
·
Prayer Chain: Email Emily, secretary@pigeonriverchurch.com or call/text her at 989-550-9625
Let us get to know you!
Please take a moment to send us your information so that we may stay connected with you. Your information is carefully managed and protected.
How did you hear about us?