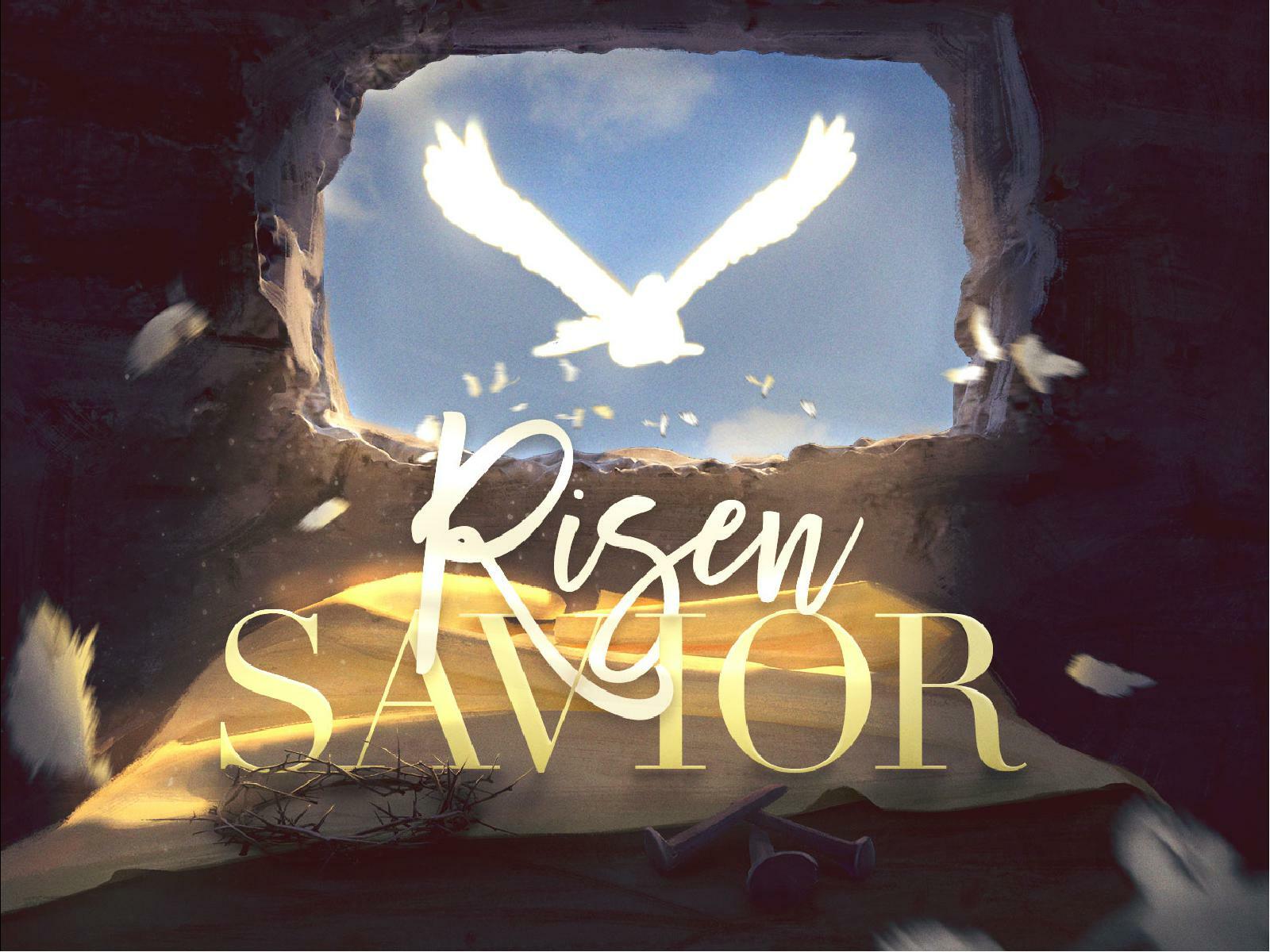 Pigeon River Mennonite Church Easter Celebration
April 4, 2021 at 9:30 am
Welcome & Prayer
Hymn of Worship
Scripture: Mark 16:1-20
Special Music
"Eastertide"
"Roll that Stone Away"
Message: "He is Risen! Now Go Tell Someone..."
Pastor Dave
Songs of Worship
Live Stream Sign-off
Sharing & Pastoral Prayer
Closing Hymn
Benediction
No Sunday School Today
Announcements
Today...Coffee orders can be picked up in the Fellowship Hall.
Book Readers Group: Hope everyone is doing their reading! On April 11th at 5 pm there will be a discussion and follow-up meeting on the book, The Daniel Prayer. Looking forward to having a great time together. - Dale Ackerman
Today marks the end of the Menno Knight program. The 38 participants have done a great job of getting exercise and losing weight. They have lost over 200 pounds and walked almost 5000 miles. It will be interesting to see how far they actually travel once the final reports come in this week.
The grief support group will be beginning a new series on Tuesday, April 13, at 6 pm at Pigeon River. Invite your grieving friends. Contact Marie to register and for more information.
Faith Fahrner will be covering the church nurse responsibilities this week while Marie is out of town. Please contact Faith as needed. The Menno Knights should still report to Marie.
Bay Shore's Men's Retreat is April 9-10. Check out the brochure on the table in the foyer for more information. Click here to register on-line.
There will not be an April distribution of the Thumb Breadbasket. Check for Pop-ups in the thumb.
VBS is being planned for July 19-23. If you are willing to help in any way please contact Rhonda Buehler.
Offering Today: CMC - You can mail in your donation. Our online giving portal is on our website You can also check out how easy it is to set up giving through the Faithlife app or text. Simply text the word "GIVE" to (989)217-8181. We appreciate your generosity and flexibility.
Schedules
Offering next week: PR Ministries
Worship Leader this week: Lyle Gascho
Worship Leader next week: Pastor Dave
Fellowship Greeter this week:
Fellowship Greeter next week: Jill Champagne & Tonya Karpovich
Pastoral Care this week: Brenda Maust
Pastoral Care next week: Ken & Judy Dietzel
Prayer Concerns
Prayer for the local church
· Our Nurture Ministry
· Our Pastors - for wisdom and guidance from the Holy Spirit in their leadership of our congregation
Health Concerns/Situations
· Those recovering from Covid
·Congratulations & prayers for the new parents in our congregation: Jesse & Katie Maust; David & Kerri Snider & Grant & Carly Gnagey
· Jill's granddaughter Ashlyn
· Pastor Bill's father—physical healing from cancer; spiritual healing
· Craig family
· Dana Reiter- continued healing
· Kathy Gnagey - recovery from knee surgery
Missions/Organizations
· RI - A single worker serving as an educator in North Africa.
· CMC's Administrative Assistant - Louise Yoder and her husband Howard. He recently received a diagnosis of Non-Hodgkin's lymphoma. Prayers for them as he undergoes treatment.
· Sunnyside Mennonite Church in Arthur, Illinois, burned to the ground. Please pray for Pastor Larry & Sharon Rocke, and Assistant Pastor Luke & Heidi Goss, as they lead the congregation through this challenging time.
US/World
· Those experiencing disasters of flooding and tornadoes
· The Gospel message would impact the world and bring hope to the brokenhearted.
Prayer Chain: Email Emily, secretary@pigeonriverchurch.com or call/text her at 989-550-9625
Let us get to know you!
Please take a moment to send us your information so that we may stay connected with you. Your information is carefully managed and protected.
How did you hear about us?