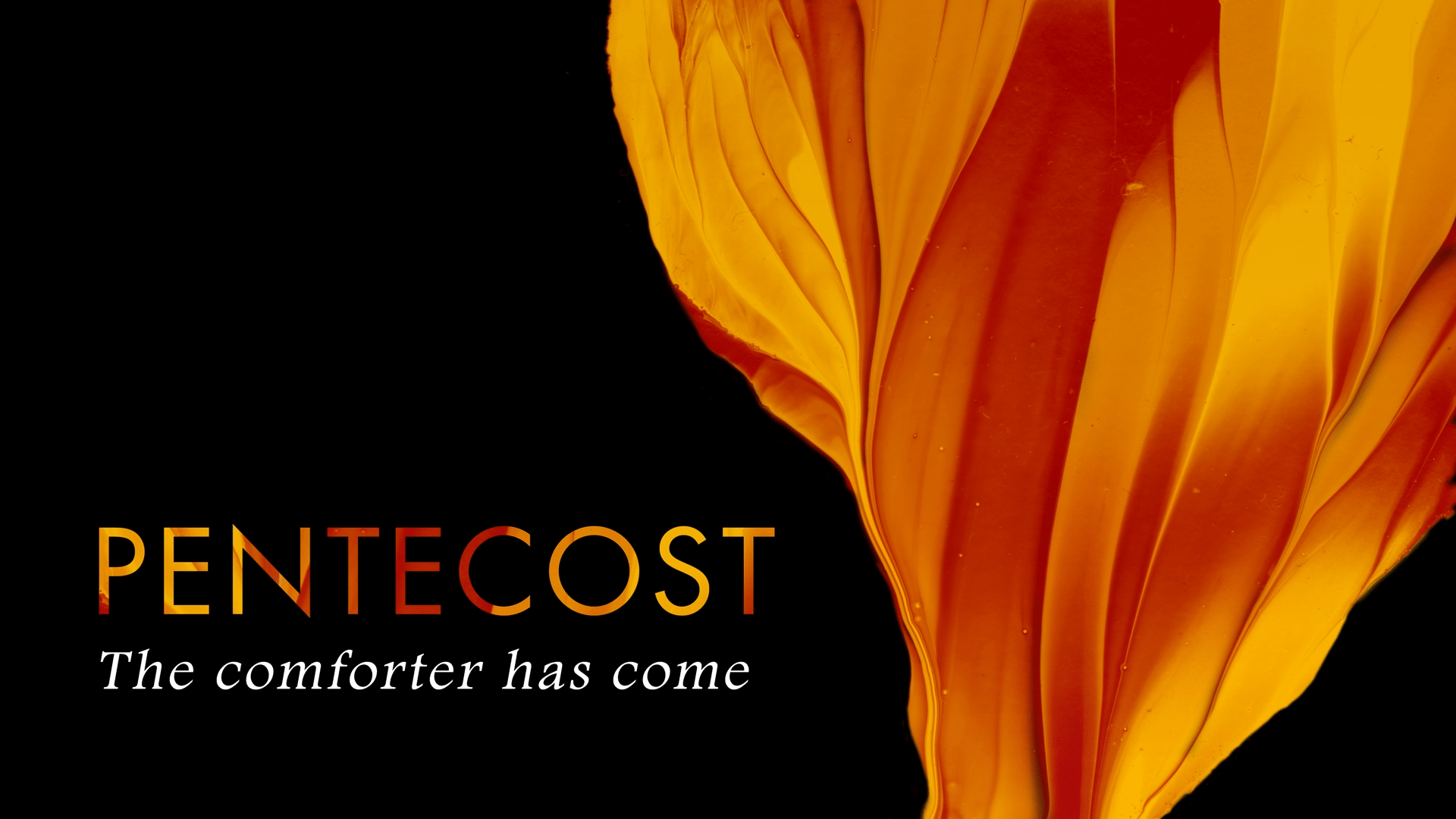 Pigeon River Mennonite Church May 23, 2021
Loving God by worshipping...introducing...nurturing...serving
We are glad you are here, and we hope you enjoy this opportunity to worship God with us.
Please join us on Facebook or YouTube if you cannot attend in person.
Welcome & Prayer
Songs of Worship
Scripture: Luke 10:1-24
Message: Pastor Dave
"Evangelism 101: The Holy Spirit's Work in Gospeling"
Hymns of Worship
Live Stream Sign-off
Sharing & Pastoral Prayer
Closing Hymn
Benediction
__________________________________
11 am Sunday school opportunities:
K- 5th Grade -Children's classes. Individual rooms in the basement. If you have questions, please contact Kim Good.
Youth - c/o Pastor Bill in the youth room.
Adult class will meet in the sanctuary studying the
uniform quarterly lesson, the current theme is "Prophets
Faithful to God's Covenant", today's Lesson 7 - c/o Tom Beachy & Brent Maust.
Option 2: "Understanding Worship" a RightNowMedia study by Tom Kraeuter in the Fellowship Hall. c/o Debi Ackerman. This study dives into what worship really is. Kraeuter states, "Your thinking will change-perhaps dramatically- but even more importantly, your heart will be changed, too." This class is not just for musicians or those in leadership. Please contact Debi if you have questions.
Announcements
The Children's SS will be combining into two classes in June and July (toddler and grade school). Would you consider serving in this ministry and teaching for 1-2 Sundays (sign-up sheet)? Please see Kim Good for more information.
Our summer Adult Sunday School will feature one class in the sanctuary. The study will be "Confident Hope" - in the Gospels, Romans, Hebrews, 2 Cor. & 1 John.
The Menno Knights completed another successful year. Those with the most exercise this year were McKayla Messing, Pat Anderson, Sandy Gnagey, and Lynn Maust. Those losing the most weight were Dave Maurer, Michael Swathwood, and Matthew McIntosh. Congratulations to all 34 participants for their commitment at staying healthy.
Our VBS is on the calendar for July 19-23. Help is needed for all areas. Please put your name on the list at the Welcome Center if you are willing to help or contact Rhonda Buehler. Parents please put this in your calendar and register your kids on our website VBS page.
The Hospitality Committee would like to plan some summer evenings with campfires and fellowship. Our goal is two times a month in June, July & August. We are looking for families who would like to host. You can offer your home, the church, town park, etc. Each host can choose the location. You can provide hot dogs, or anything else you choose and drink. The guests will bring a dish to pass and lawn chairs. If you are interested in hosting, please contact Jeannie Gascho by May 30, so we can put a schedule together and we can all get the dates on our calendar.
For Father's Day, the worship committee would like to put together a photo montage to go with special music that Barry Maust will be singing. We are asking that all of the fathers take a moment after worship to go to the sewing room where Carlene Maust will be taking pictures of their hands for use in the montage. Feel free to bring along something to hold that is representative of you (ex. a hammer for a carpenter). Thanks for your help with this.
Michigan Mennonite Disaster Service has requests for workers!!
This week marks the one year anniversary of flooding disaster in the Midland/ Gladwin, Michigan area. Hundred of wells were rendered useless and hundreds of homes were severely damaged. Blessedly, many, many helpers have put homes and lives back to safe, livable status. There is still work to do for the neediest ones left hanging. There are jobs for drywall installers. Come with a crew-big or little. Come for any length of time that works for you. Help out these families! There is need for roofers. One home is in need of a very skilled roofer to deal with poorly designed, low pitched surfaces. They want to rebuild, but can't if the roof stays as it is. There are low skilled needs and short term options. Please call if you can help, Bess Fitzgerald MI MDS (269) 381-4264.
The MCC Northern Michigan Relief Sale (Benefit Auction) committee is excited to announce that this will be an in person event on August 6 & 7th. If you've never attended please consider participating this year. It's a fun, day of browsing a variety of handmade items, quilts, produce, baked goods, used books, plus enjoying so many favorite foods like homemade ice cream, pasties, donuts, fresh fruit pies, pancake & sausage breakfast and much more. More details to follow.
Did you realize that you can post your own prayer requests in Faithlife? Skip the step of calling, texting, emailing the church with your prayer needs by posting in our Pigeon River's group. Those that read them can respond directly to your posts. You can post updates etc. If you don't know how to do that follow this link for step by step instructions. When you're part of the family, you're never alone. Celebrating with those who are happy and crying with those who are sad. Romans 12:15
It's time to be thinking of camping this summer. Please consider joining the church for our annual Labor Day camping weekend at Covenant Hills campground, Sept. 2-6, 2021. Sign up with Dale or Debi Ackerman. Another camping opportunity is at Bay Shore Camp. They have a Family Camping Weekend on June 18-20 . If you are interested in camping with our church group contact Dale Ackerman to reserve a spot.
Offering Today: PR Ministries - You can mail in your donation. Our online giving portal is on our website You can also check out how easy it is to set up giving through the Faithlife app or text. Simply text the word "GIVE" to (989)217-8181. We appreciate your generosity and flexibility.
Schedules
Offering next week: PR Ministries
Worship Leader this week: Dale Yoder
Worship Leader next week: Pastor Dave
Fellowship Greeter this week: Doug & Rhonda Buehler
Fellowship Greeter next week: Tom & Karen Beachy
Pastoral Care this week: Gerry Swartzendruber
Pastoral Care next week: Barry Maust
Prayer Needs
Prayers for the local church
· Welcome the Holy Spirit to work among us
Health Concerns/Situations
· GriefShare members
· Don Faupel cancer treatment options
· Pastor Bill's father - spiritual healing & healing for his cancer
· Marge Gnagey
· Craig family
· Our Seniors - Baccalaureate & Commencement programs in our schools this coming week.
Missions/Organizations
· RI - Quiros family sent to Spain by Costa Rican Menn. to point others to God's love.
US/World
· Escalating violence in Israel, USA & Russia
Let us get to know you!
Please take a moment to send us your information so that we may stay connected with you. Your information is carefully managed and protected.
How did you hear about us?