July 2021 Newsletter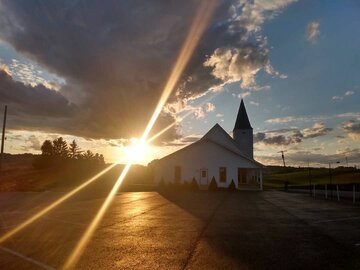 Greetings in the Grace and Peace of our Heavenly Father, whom, through the work of our Lord Jesus Christ and the Fellowship of the Holy Spirit, has brought us together. This last month was full of transition, perhaps the biggest being the new steel roof on the church, but not far behind that, the inauguration of our new ministry team meetings.
Our Hospitality and Watchcare teams met together to talk through the ways that we can do better to reach in, to our Faith Community, and to reach out, to the larger community around us. We discussed making flyers for our Day of Prayer, so that we could more easily share the monthly event, but also so people in the community could have the ability to let us know if they have a need. We also discussed the fact that now, with everyone having better access to the church's membership directory - through Faithlife or Email or in Print - how each of us can take greater initiative to connect with each other. This is especially important considering how much emphasis pastor Joshua puts on how real ministry is about relationships and not just clever organization.
Also, our Educational Scholarship Fall Festival planning team met to brainstorm that event coming up in October at Kunkle Park. They had a lot of great ideas for food and games and music and speakers. It sounds like the festival is going to be a great opportunity for us to connect with the community and raise both awareness and funds for the scholarships.
Soon we will be developing teams for our newsletter, facilities care, children's ministry, and more; so if there is something you feel especially passionate about, let the Pastor know. God has put each of us here for a purpose, and He has a plan for us to walk out. Don't miss out on what He wants to do in your life, during your time here, and don't let us miss out on what He wants to do in our lives through you, during your time here.
For just as the body is one and has many members, and all the members of the body, though many, are one body, so it is with Christ. For in one Spirit we were all baptized into one body—Jews or Greeks, slave or free—and all were made to drink of one Spirit.
For the body does not consist of one member but of many. If the foot should say, "Because I am not a hand, I do not belong to the body," that would not make it any less a part of the body. And if the ear should say, "Because I am not an eye, I do not belong to the body," that would not make it any less a part of the body. If the whole body were an eye, where would be the sense of hearing? If the whole body were an ear, where would be the sense of smell? But as it is, God arranged the members in the body, each one of them, as he chose. If all were a single member, where would the body be? As it is, there are many parts, yet one body.
The eye cannot say to the hand, "I have no need of you," nor again the head to the feet, "I have no need of you." On the contrary, the parts of the body that seem to be weaker are indispensable, and on those parts of the body that we think less honorable we bestow the greater honor, and our unpresentable parts are treated with greater modesty, which our more presentable parts do not require. But God has so composed the body, giving greater honor to the part that lacked it, that there may be no division in the body, but that the members may have the same care for one another. If one member suffers, all suffer together; if one member is honored, all rejoice together.
Now you are the body of Christ and individually members of it.
1 Corinthians 12:12-27, ESV
Reflections On The Way: July 4th

July is here and with it the celebration of our Nation's Independence. But July 4th has long been a point of contention among Christians. How are we to think of the war of Independence? And furthermore, how should we now engage with our fellow Americans in this new nation?
Some have viewed our American Revolution as rebellion, claiming that since Paul wrote in Romans 13:1-7 that we should submit to the authority over us, during a time of great persecution, there are no reasonable justifications for it. Conversely, others have seen in our American Revolution the culmination of the Reformation's stand against the use of State power to prop up ungodly authority, a conviction born out of the interpretation of that same passage in Romans which declares the purpose of the authority established by God is to establish what is good. Regardless of which side of that divide one falls on, and personally I am more inclined to the 2nd position, we are who we are now.
It has been 245 years since the Declaration of Independence was signed, 238 since England determined to accept it, and 234 years since the US Constitution solidified that in the new Government of the United States of America it would be the community of individuals who were ultimately the true authority. And while it was President Abraham Lincoln who most famously used the exact phrase, "government of the people, by the people, for the people" in his Gettysburg Address on November 19, 1863, to summarize this idea; there are some who assert that the phrase in a similar form actually predates even the ideas laid out in the founding documents, to the writings of the Morning star of the Reformation, John Wycliffe. The Columbia Book of Quotations (1957) asserts that Wycliffe wrote in the general prologue to his translation of the Bible (1384) "the Bible is for the Government of the People, by the People, for the People". And while this attribution has been controversial, we do know that Lincoln took it from a sermon by the Abolitionist and Pastor, Theodore Parker, preached in Boston on July 4, 1858.
Thus it falls to us today to recognize that we as individuals are together the ground for the US Government and that as such when our elected representatives fail to administrate their duties in a way that serves us all, it is in fact they who have rebelled against the authority which God has established in this nation. Contrary to the increasingly popular lies propagated on us by our media and our political elites, we were not born to serve the interests of the State, the State was "born" to serve us. The importance of this difference cannot be overstated. Christians who see themselves as servants of Society will give up their freedoms and stifle their faith at the first mention of the separation of Church and State. But Christians who understand that the individual comes first will also recognize that it is Faith that leads to freedom and that these two things are ultimately what Society actually needs. The separation of Church and State as articulated in the 1st Amendment was about keeping the State from stifling the free exchange of ideas, specifically in matters of Faith, not about keeping People of Faith from influencing the State with those ideas.
What we need now, is to recognize that every single person's basic assumptions about what is Real and True and Good impact their political views, and as such we can either live in a society guided by the ideas of those who are self-deluded and self-destructive, or we can live in a society guided by the ideas of those who are committed to Justice and Mercy and Walking humbly with the LORD God (Micah 6:8). Not by reducing Patriotism to flag-worship, or worse, reducing Christianity to ideological nationalism. And not by falling prey to the bipolar spirit of modern politics that tells us one political party is better than the other political party. No, what we need is for every Christian to consider their place in the local community as a place of providential mission, to put their hand to the plow, and to work for the good of their community (Jeremiah 29:4-7).
For most of us, this means having uncomfortable conversations with our neighbors about faith and politics, focused on policy rather than politicians' personalities. For some, this means finding ways to serve the less fortunate in our communities, so that they are no longer reliant on government bureaucracy. For some, it means transforming how we do what we do, or even completely changing our occupation, as we shift our focus from what benefits us to what benefits the community. There are so many needs, from the economy to healthcare from education to law, but God is raising up among us the people who can fill those gaps. We must be faithful to pray for and support the Entrepreneurs, the Doctors, the Teachers, the Lawyers, the Civil Servants whom He is calling to step out in faith and do the work. For we may not be of this World, be we are most certainly to honor God while we are in it (Matthew 5:13-16).
SHALOM.
Pastor Joshua
A Chain Of Good Will!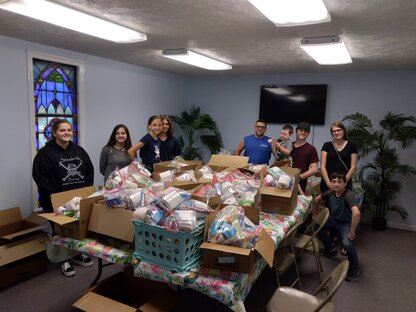 On June 19th, Dan and Tanya Sherbondy brought our students together to pack care bags for the Homeless Ministry in Pittsburgh which we support through the efforts of Jackie Broda. These items came to us from Leechburg High School through the efforts of Senior and Honor Society Officer, McKenna Pierce who got permission from the Leechburg Schoolboard to do a collection at the school.
Facilities Care

CARPET CLEANING: Once again a big thank you to Tim and Cathy Clark, Dan Sherbondy, and our students for coming out and spot cleaning the carpets in the Café rooms and Hallways at the church. It looks great and we appreciate your servant hearts.
WORKDAY: Now that the roof is finished, there are some odds and ends to be addressed. In the near future we will be having a quick informational meeting after our AM gathering to brainstorm what we can do and what we need to do for a work day. Between now and then, if you see something, make a note of it, maybe even let a Board Member know. The only way to do this right, after all, is to do it together.
Ministry Spotlight on the Newsletter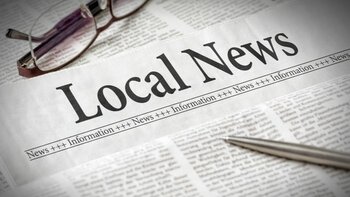 So perhaps you haven't thought of our newsletter as a ministry before, but it really is. Through our newsletter we are able to highlight important stuff that has happened in the last month and preview what is coming up. This is valuable for everyone, but especially for those who don't have access to Faithlife online and instead receive the newsletter in the mail.
The thing is, pastor Joshua's dream is to see the newsletter become more than just a basic church newsletter. His goal is to eventually get to the point where it more closely resembles an old-fashioned local newspaper, with all that we have now, but also with local news and human interest stories as well.
Maybe you have idea for an essay, a devotional, or a book review. Maybe you have a poem or a short story you would like to share. Maybe you want to highlight a good deed done by one of your neighbors in the community, or interview business and community leaders. Whatever your ideas, let's talk about it and see what we can build together.
Relationships & Connections @ A Glance
Finances @ A Glance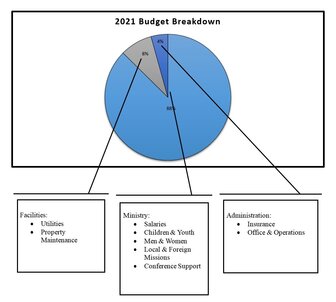 YTD Budgeted Income
Current Assets: $50,618
Download
We set aside the last Friday of each month for a day of intercessory prayer (9AM-5PM). Come & See what God is doing @ Pine Run EMC.
Friday, July 30th, 2021  •  9 am – 5 pm (EDT)
Watch Care & Intercessory Prayer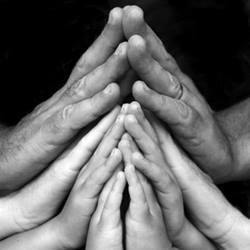 Access the Full Prayer Board On Faithlife Here.
JULY PRAYER LIST
For our Leadership & Denominational Connections:
Pastor Joshua & Allissa Strunk.
RJ & Kylee Hesketh.
Eve Alexandria Strunk
For our Board of Stewards & their Families.
Jim & Kathy Johnson.
Mike Marangoni.
Brian & Kim McCollim.
Mike & Michelle Kushner.
For our EMC Superintendents & their Families.
(International) Max & Judy Edwards.
(North-East) Brian & Tammy Hammond.
(West) Wes & Lorrie Mackey.
(South) Kevin & Carolyn Brouillette.
For our Missions and Outreach Partners:
Jeff Zito, Missionary w/Jacob's Hope.
Jim & Emma Dunmire, KV Habitat for Humanity.
Cathy Sloan, Reg. Dir. of Child Evangelism Fellowship.
Joshua & Amanda Westurn, Dir. KA Youth Network.
Kiski Area Association of Churches.
For the Needs of our Family and Friends:
Barbara Allison
Ann Altman
Mckenna Black
Sharron Brank
Ann Busshaus
Kathy Cairns (& her mom)
Dave & Penny Carroll
Elliot Chase
Tim & Cathy Clark
Jim Cloud & Family
Bob Cook
Frank & Ann Crawford
George Dillon
Chris & Beth Domiano
Boyd & Sandy Doverspike
Jim & Emma Dunmire
Faith Edmondson
Rose Mary Elwood
Erin Fanning
Loretta Frick
Donna Gardone
Brian George
George Gerner
Joe & Joanne Gibson
Leanne Golding
David Grimm
Dwight Guthrie
Dave & Diane Hamilton
Caiden Hutchinson
David Illar
Toni Kilcrease
Ted Klisavge
Tracy LaPierre
Christina Lisenbigler
Helen Lomb
Jen & Abigail Long
Mary McIlwin
Helen Megee
Robert Miller Sr.
Deanna Parson
Spencer Reidel
Harry & Shirley Robertson
JY & Bernice Rosensteel
B. Sellers & Family
Martha Serwinski
Emma Shirey > Cancer
Mark & Cheryl & Matthew Shirey
Kimmy Sloan
Bill Smeltzer
Harry Swenson > Spinal Cancer.
Kelly Wolfgang
Ray & Cynthia Widmer
Jimmy Young
Bud Zerby
Pray for our Service Men:
Travis Pauly – US Airforce Reserve Airman
Daniel Stiffler – Active Airforce Airman
Nicolas Stiffler – Active Airforce
Pray for our College Students:
Daniel Johnson
Luke Golding
Become A Supporting Partner!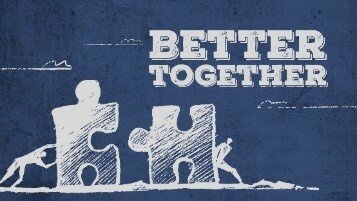 The Community of Faith is the Original Crowd-Funding Experiment. We can't do any of this without your support.
And Remember...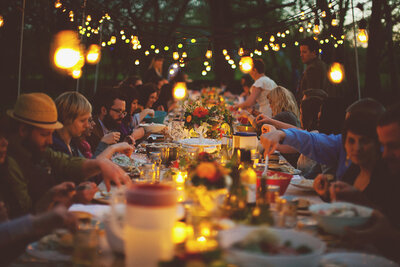 We have plenty of room at the table. So help us expand our reach & our impact by telling a friend about what we're doing.
*******
The Community Church of Pine Run was originally established in 1861 in the Historic Alle-Kiski River Valley, on the outskirts of the town of Apollo, in Washington Township of Westmoreland County Pennsylvania.
We are a Community of Faith that is biblically-based, family-oriented, naturally diverse, and multi-generational; committed to loving God and others in real and practical ways.
*******
This Is What Coming Home Feels Like!
Our address is: 190 Pine Run Church Rd, Apollo, PA 15613, USA