August 2021 Newsletter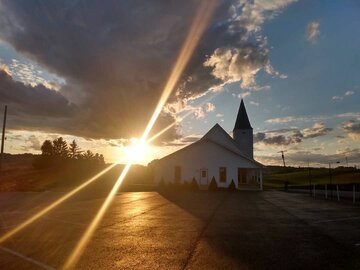 Greetings in the Grace and Peace of our Heavenly Father, whom, through the work of our Lord Jesus Christ and the Fellowship of the Holy Spirit, has brought us together. August is here and with it we begin to gather what we have planted. All the work of planning, planting, keeping the pests away, and weeding will finally and hopefully be worth it.
The work of ministry follows this same pattern. Lots of time, energy, and resources are invested in preparing and planting. The work is hard and often goes unnoticed. Then we wait and watch, weeding when we must, standing guard to protect what God has entrusted to us. And when harvest comes, it comes on fast! All of a sudden we go from waiting longingly, to praying for a break. But if we are faithful in the little things in life, God will bring greater and greater opportunities our way. And we are seeing that play out here at Pine Run EMC.
Through our various ministry teams, initiatives, and partnerships, more and more people are finding a place to connect and pour themselves out in service to our LORD. But more importantly than this, I regularly hear the stories about how people are finding creative opportunities to serve their families and their neighbors in their everyday lives. The thing is, there will always be more need than there is people to meet it. Because there will always be fewer of those who know the Truth and have found the Life that is truly Life; then there will be those who have accepted the lies of the World-systems we live in and thus live blind and broken.
This is why the work we do serving others, both individually and together, as God's People, is so important. You can give of yourself, your time and talent and treasure, anywhere you want; but you choose to partner with us. We are so privileged to call you our "fellow laborers in the Gospel". Now, together, let us allow the harvests that begin in August, to remind us of the Great Harvest which our LORD has sent us into. And let us pray, that God will send others to us that will likewise choose to give of themselves, their time and talent and treasure.
In Christ.
After this, the Lord appointed seventy-two others and sent them on ahead of him, two by two, into every town and place where he himself was about to go. And he said to them, "The harvest is plentiful, but the laborers are few. Therefore pray earnestly to the Lord of the harvest to send out laborers into his harvest.
Luke 10:1-2, ESV
Reflections On The Way: Saying Goodbye

As most of you know, I went to Florida in July, to say goodbye to one of my oldest and dearest friends. John Garner was my pastor, my mentor, my "Father in the Faith". RJ has referred to you as his "Grandchildren in the Faith"... and honestly, he's not wrong. MY teaching is so influenced by him that I am not entirely certain where his ideas end and mine begin. In fact, I am not entirely certain that I have ever done anything other than standing on his shoulders and catch glimpses of the things he had seen first.
John and his wife Laurie were there for my adolescent rebellion, my wedding, my children, for all of my greatest failures and the handful of my greatest successes. Their love for my family was sustaining, as it was motivating. I would not be who I am or where I am without them.
The funeral went really well, and all of the stories, with the tears and laughter, that encircled those few hours on Saturday were all so very important. And I held together magnificently, up until the last night when I realized that I had to go. And suddenly every parting I have ever had - and there have been so many - began to feel like a weight pressing down onto my chest, and I couldn't breathe. In the words of my new friend John McCullough, I was suddenly aware that "so long as I remained, John lived on in those shared moments, but when I left, it was then that his death would be real to me". And John was right.
I slept so little that last night that when Allissa forced me out of bed today I was barely cognitive, but as I closed the door behind me to go out to the car I could feel the sadness coming. the next few hours as we flew home were likewise somber but not overwhelming. But as the plane pulled up to the gate, Allissa was singing this song that is a favorite in our family, and it just broke me. I have always thought of this song as the Apostle John's story. I am certain that is not what the writer had in mind but its what I think of - John reclining on Jesus looking up at the stars - when he sings:
"You taught me the courage of stars before you left, how light carries on endlessly, even after death. With shortness of breath, You explained the infinite, how rare and beautiful it is, to even exist. I couldn't help but ask, for you to say it all again,
I tried to write it down, but I could never find a pen. And I'd give anything to hear, you say it one more time, that the universe was made, just to be seen by my eyes. So with shortness of breath, I'll try to explain the infinite. How rare and beautiful it is, to even exist." (Sleeping at Last, Saturn)
But this morning, for the first it felt like my story. John was a man of so much wisdom and I know that I only scratched the surface of what God had blessed him with. And a thousand times I wanted to just sit and write it down but I couldn't. But at the core of his wisdom was a knowledge of the Love of God. So if that is all we catch, perhaps that will be enough.
Anyway, Jack picked us up at the airport in Latrobe and we headed home. And as we drove through southwestern Pennsylvania, I realized that I really was home. That I had finally done what John had asked of me so many times, I had rooted down and made this place home. And there was suddenly a bittersweetness to my sorrow because I felt that joy that I knew he had wanted for me and that for so long I was too immature to understand. And so, even in death, he gave me yet another gift - Life & Legacy. But I suppose that makes sense when you follow one who follows the ONE from whom Life & Legacy come... (John 11:25-26)
I'm going to be honest though. This hurts really bad right now.
Thank you to each of you for your love and support.
SHALOM.
Pastor Joshua
Ministry Spotlight on the Fall Festival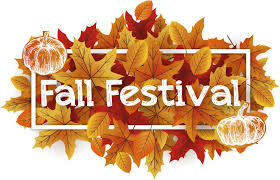 On October 2 we will be having a huge blowout Fall Festival at Kunkle Park, around the corner from the church. We are going to have music and games, a chili cookoff and some other stuff as well. Rj and Kylee Hesketh are busy working out the details now, but the day is going to come quickly, so if you would like to get involved you need to connect with them now.
Furthermore, the goal of this Festival is to raise awareness about and funding for our Educational Scholarships. That will only happen if we get the word out to the greater community. So start telling your friends and neighbors, and we'll get some flyers out for you to share soon.
Relationships & Connections @ A Glance
Finances @ A Glance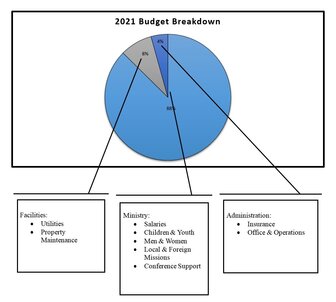 2021 YTD Budgeted Income
Current Assets: $48,681
Download
We set aside the last Friday of each month for a day of intercessory prayer (9AM-5PM) & then end the evening with a time of congregational worship (6PM-7PM). Come & See what God is doing @ Pine Run EMC.
Friday, August 27th, 2021  •  9 am – 7 pm (EDT)
Watch Care & Intercessory Prayer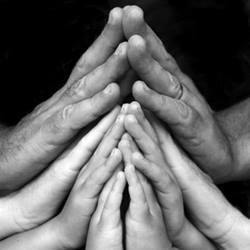 Access the Full Prayer Board On Faithlife Here.
AUGUST PRAYER LIST
For our Ministry Leadership & their Families:
Pastor Joshua & Allissa.
Pastor RJ & Kylee.
Eve Alexandria Strunk
For our Board of Stewards & their Families:
Jim & Kathy Johnson.
Mike Marangoni.
Brian & Kim McCollim.
Mike & Michelle Kushner.
For our EMC Superintendents & their Families:
(International) Max & Judy Edwards.
(North-East) Brian & Tammy Hammond.
(West) Wes & Lorrie Mackey.
(South) Kevin & Carolyn Brouillette.
For our Missions and Outreach Partners:
Jeff Zito, Missionary w/Jacob's Hope.
Jim & Emma Dunmire, KV Habitat for Humanity.
Cathy Sloan, Reg. Dir. of Child Evangelism Fellowship.
Joshua & Amanda Westurn, Dir. KA Youth Network.
Kiski Area Association of Churches.
For the Needs of our Family and Friends:
Barbara Allison
Brian & Ann Altman
Ann Altman's son Junior Mezinko
Mckenna Black
Sharron Brank
Ray & Martha Burkholder
Ann Busshaus
Kathy Cairns & her mom
Dave & Penny Carroll
Elliot Chase
Tim & Cathy Clark
Jim Cloud & Family
Bob Cook
Frank & Ann Crawford
George Dillon
Chris & Beth Domiano
Boyd & Sandy Doverspike
Jim & Emma Dunmire
Faith Edmondson
Rose Mary Elwood
Erin Fanning
Loretta Frick
Donna Gardone
John Garner's Family (John passed 7/20/21)
Brian George
George Gerner
Joe & Joanne Gibson
Leanne Golding
David Grimm
Dwight Guthrie
Dave & Diane Hamilton
Caiden Hutchinson
David Illar
Toni Kilcrease
Douglas Kirkpatrick (His Dad passed 7/16/21)
Ted Klisavge
Tracy LaPierre
Christina Lisenbigler
Helen Lomb
Jenn, Abigail & Adeline Long
Matt McCormick's friend Julian (Brain tumor)
Mary McIlwin
Helen Megee
Robert Miller Sr.
Deanna Parson
Spencer Reidel
Harry & Shirley Robertson
JY & Bernice Rosensteel
B. Sellers & Family
Martha Serwinski
Emma Shirey (Cancer)
Mark & Cheryl & Matthew Shirey
Kimmy Sloan
Bill Smeltzer
Aaron & Mary Sulava (Baby due in August)
Harry Swenson (Spinal Cancer)
Kelly Wolfgang
Ray & Cynthia Widmer
Jimmy Young
Bud Zerby
Pray for our Service Men:
Travis Pauly – US Airforce Reserve Airman
Daniel Stiffler – Active Airforce Airman
Nicolas Stiffler – Active Airforce
Pray for our College Students:
Daniel Johnson
Luke Golding
Stuff You Might Have Missed!
Become A Supporting Partner!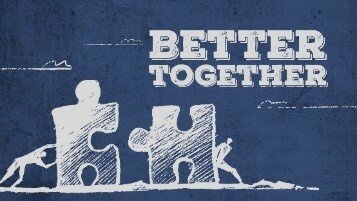 The Community of Faith is the Original Crowd-Funding Experiment. We can't do any of this without your support.
And Remember...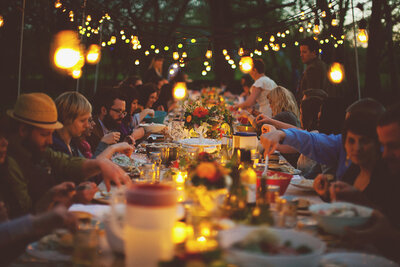 We have plenty of room at the table. So help us expand our reach & our impact by telling a friend about what we're doing. Also, if you are not yet connected with us @ http://www.Faithlife.com then click the link and make a profile (and use your full name so we know who you are). Once you have that done, just search for The Community Church of Pine Run EMC and click on the FOLLOW button. You'll be able to see all the stuff we're doing, participate in the conversations, and be a part of an online Community of Faith that will encourage, equip and empower you to know God, to love God, and to live fully-alive through Him.
*******
The Community Church of Pine Run was originally established in 1861 in the Historic Alle-Kiski River Valley, on the outskirts of the town of Apollo, in Washington Township of Westmoreland County Pennsylvania.
We are a Community of Faith that is biblically-based, family-oriented, naturally diverse, and multi-generational; committed to loving God and others in real and practical ways.
*******
This Is What Coming Home Feels Like!
God. Family. Community.
Our address is: 190 Pine Run Church Rd, Apollo, PA 15613, USA