September 2021 Newsletter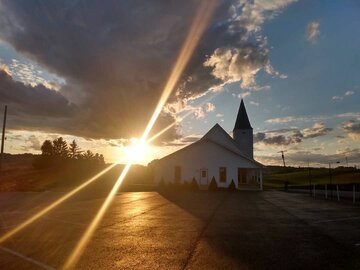 Greetings in the Grace and Peace of our Heavenly Father, whom, through the work of our Lord Jesus Christ and the Fellowship of the Holy Spirit, has brought us together.
September is here and with it, we turn our attention to the Fall, as many are beginning to try and regain some measure of normalcy. It has now been almost 21 months since COVID19 changed our world. Most people thought that the changes we were making to our lives would be small and short-term, but that has proven to be wrong. For some, this was a medical necessity, but for others, it was simply the result of an entire societal shift away from Face-to-Face connection.
The changes many have endured have been drastic, not having intimate contact with another human being, only viewing the world through a screen. Research shows that these things can have devastating effects on the heart and mind. We need nature and we need each other, in order to be healthy and whole > Intellectually, Emotionally, Physiologically, and Spiritually.
This is why the writer of Hebrews encourages the Messianic Community to not forsake the gathering of themselves together. Gathering is so much more than just a ritual that we perform. Gathering is about being a Community of the Faith. We are united by our Shared Confession, and by the indwelling of the Holy Spirit. When we are together, we are reminded of what really matters in life and how desperately we need to hold on to that.
Now, sometimes we cannot be together as we would like to be. Distance and health can be real impediments, but they do not have to isolate us entirely. This is part of the reason this newsletter exists, to keep us connected. Phone calls and letters, cards and videos, all create opportunities to at least peek in on each other and encourage each other. It is easier to feel like you are not alone when you maintain contact with the people you love and who love you.
Too often what happens instead is that when people stop Gathering with their Brothers and Sisters in Christ, everything else floods in and fills that time. Before long, something new - work, school, sports, late mornings and leisurely lunches, etc., etc. - has become the thing that they cannot live without and Jesus becomes little more than a footnote in their biography. Not because they are bad people, but because they were not intentional about how they invested their time.
So as you consider how best to "Get back to Normal", consider these options: We still gather regularly. We will again be offering Sunday Evening and Wednesday Evening Bible studies this fall. We have multiple opportunites to serve that we have put together, up to and including a big Fall Festival for Educational Scholarships on Oct 2nd. Also, you can make an account with Faithlife. Doing so will give you access to our online directory & calendar. Plus you'll be able to see all the stuff we're doing, participate in the conversations, and be a part of an online Community of Faith that will encourage, equip and empower you to know God, to love God, and to live fully-alive through Him.
Whatever you do, know that we love you.
In Christ.
Pastor Joshua
Therefore, brothers, since we have the confidence to enter the holy places by the blood of Jesus, by the new and living way that He opened for us through the curtain, that is, through His flesh, and since we have a great priest over the house of God, let us draw near with a true heart in full assurance of faith, with our hearts sprinkled clean from an evil conscience and our bodies washed with pure water. Let us hold fast the confession of our hope without wavering, for He who promised is faithful. And let us consider how to stir up one another to love and good works, not neglecting to meet together, as is the habit of some, but encouraging one another, and all the more as you see the Day drawing near.
For if we go on sinning deliberately after receiving the knowledge of the truth, there no longer remains a sacrifice for sins, but a fearful expectation of judgment, and a fury of fire that will consume the adversaries. Anyone who has set aside the law of Moses dies without mercy on the evidence of two or three witnesses. How much worse punishment, do you think, will be deserved by the one who has trampled underfoot the Son of God, and has profaned the blood of the covenant by which He was sanctified, and has outraged the Spirit of grace? For we know Him who said, "Vengeance is mine; I will repay." And again, "The Lord will judge his people." It is a fearful thing to fall into the hands of the living God.
But recall the former days when, after you were enlightened, you endured a hard struggle with sufferings, sometimes being publicly exposed to reproach and affliction, and sometimes being partners with those so treated. For you had compassion on those in prison, and you joyfully accepted the plundering of your property, since you knew that you yourselves had a better possession and an abiding one. Therefore do not throw away your confidence, which has a great reward. For you have need of endurance, so that when you have done the will of God you may receive what is promised. For, "Yet a little while, and the coming one will come and will not delay; but my righteous one shall live by faith, and if he shrinks back,
my soul has no pleasure in him." But we are not of those who shrink back and are destroyed but of those who have faith and preserve their souls.
Hebrews 10:19-39, ESV
Ministry Spotlight on the Knit-Wits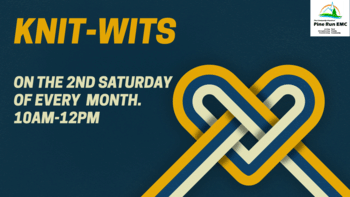 From the Crochet Hooks of the Knit-Wits:
As you know, we have been giving prayer shawls, hats, and premie hats to the Alleghany Health Network. We have given out 93 prayer shawls and 182 hats, with 13 prayer shawls going to different members of the church, and we will be going through the shut-in and prayer lists and giving out more as they are made. If you know of anyone who is in need of a prayer shawl, please let us know.
Also, if you have any yarn that you are not going to use, we would appreciate the donation. We go through yarn very quickly. If you know how to crochet or knit, consider coming to join us. We would love to have you. If you don't know how to crochet or knit, that's okay too, we would love to teach you.
Lu Tucci
Get Involved!
In years gone by, we have been able to raise funds for our Educational Scholarships through a diverse number of projects. This past year that was not the case. So we are going to try doing a Fall Festival this year. First things first. We need everyone to Pray for God to bless this endeavor. However, for everyone who can, we also really need volunteers for the day of.
Volunteer Opportunities Include:
Greeters
Parking Attendants
Chili Cook off
Adult Games
Kids Games
Church Table
Other
The Chili Cook-Off will be held Saturday, Oct. 2 at Kunkle Park during The Community Church of Pine Run EMC Fall Festival from 11am-6pm. All participants should be ready at the pavilion by noon and judging will end at 2 pm. The winner will be announced at 3 pm. The following categories will be awarded: Best Chili and Hottest Chili.
Please send all entries to office@pinerunemc.org
Watch Care & Intercessory Prayer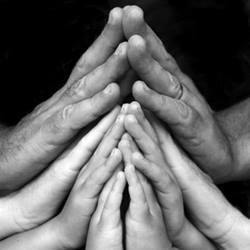 Access the Full Prayer Board On Faithlife Here.
SEPTEMBER PRAYER LIST
For our Ministry Leadership & their Families:
Pastor Joshua & Allissa.
Pastor RJ & Kylee.
Eve Alexandria Strunk
For our Board of Stewards & their Families:
Jim & Kathy Johnson.
Mike Marangoni.
Brian & Kim McCollim.
Mike & Michelle Kushner.
For our EMC Superintendents & their Families:
(International) Max & Judy Edwards.
(North-East) Brian & Tammy Hammond.
(West) Wes & Lorrie Mackey.
(South) Kevin & Carolyn Brouillette.
For our Missions and Outreach Partners:
Jeff Zito, Missionary w/Jacob's Hope.
Jim & Emma Dunmire, KV Habitat for Humanity.
Cathy Sloan, Reg. Dir. of Child Evangelism Fellowship.
Joshua & Amanda Westurn, Dir. KA Youth Network.
Kiski Area Association of Churches.
For the Needs of our Family and Friends:
Barbara Allison
Brian & Ann Altman
Ann Altman's son Junior Mezinko
Mckenna Black
Sharron Brank
Ann Busshaus
Kathy Cairns & her mom
Dave & Penny Carroll
Elliot Chase
Tim & Cathy Clark
Jim Cloud & Family
Bob Cook
Frank & Ann Crawford
George Dillon
Chris & Beth Domiano
Boyd & Sandy Doverspike
Jim & Emma Dunmire
Faith Edmondson
Rose Mary Elwood
Erin Fanning
Loretta Frick
Donna Gardone
Brian George
George Gerner
Joe & Joanne Gibson
Leanne Golding
David Grimm
Dwight Guthrie
Dave & Diane Hamilton
Caiden Hutchinson
David Illar
Toni Kilcrease
Douglas Kirkpatrick (His Dad passed 7/16/21)
Ted & Kathy Klingensmith (Ted has Lung Cancer)
Ted Klisavge
Tracy LaPierre
Helen Lomb
Jenn, Abigail & Adeline Long
Matt McCormick's friend Julian (Brain tumor)
Mary McIlwin
Helen Megee
Junior Mezinko (Ann Altman's Son)
Robert Miller Sr.
Deanna Parson
Martha Piwinsky
Spencer Reidel
Harry & Shirley Robertson
JY & Bernice Rosensteel
B. Sellers & Family
Martha Serwinski
Emma Shirey (Cancer)
Mark & Cheryl & Matthew Shirey
Kimmy Sloan
Bill Smeltzer
Harry Swenson (Spinal Cancer)
Doris Walker
Kelly Wolfgang
Ray & Cynthia Widmer
Jimmy Young
Bud Zerby
Pray for our Service Men:
Travis Pauly – US Airforce Reserve Airman
Daniel Stiffler – Active Airforce Airman
Nicolas Stiffler – Active Airforce
Pray for our College Students:
Daniel Johnson
Luke Golding
Praise The Lord! He Answers Prayer!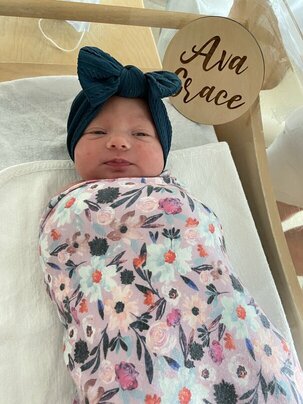 Aaron & Mary Sulava's daughter, Ava Grace, was born on August 23, 2021. Both mother and child are doing well. Greg & Brenda Miskinis are so very excited about this newest edition to the family.
They said that they are grateful first, to the Lord for this wonderful gift, and second, for a Community of Faith that prays.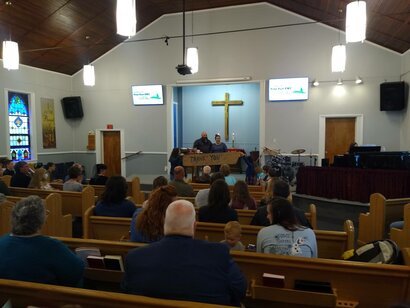 Ally Johnson has been offered a position as an early elementary teacher in Deleware. We are obviously sorry to see her go but excited for what the future holds for her.
Other Stuff You Might Have Missed!
Become A Supporting Partner!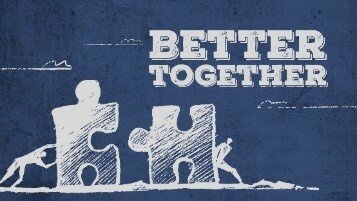 The Community of Faith is the Original Crowd-Funding Experiment. We can't do any of this without your support.
And Remember...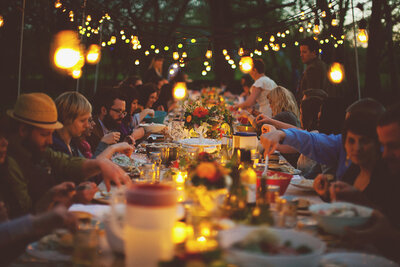 We have plenty of room at the table. So help us expand our reach & our impact by telling a friend about what we're doing.
Also, if you are not yet connected with us @ http://www.Faithlife.com then click the link & make a profile (please use your full name so we know who you are). ​Once you have that done, just search for The Community Church of Pine Run EMC and click on the FOLLOW button.
This will give you access to our directory & calendar. Plus you'll be able to see all the stuff we're doing, participate in the conversations, and be a part of an online Community of Faith that will encourage, equip and empower you to know God, to love God, and to live fully-alive through Him.
*******
The Community Church of Pine Run was originally established in 1861 in the Historic Alle-Kiski River Valley, on the outskirts of the town of Apollo, in Washington Township of Westmoreland County Pennsylvania.
We are a Community of Faith that is biblically-based, family-oriented, naturally diverse, and multi-generational; committed to loving God and others in real and practical ways.
*******
This Is What Coming Home Feels Like!
God. Family. Community.
Our address is: 190 Pine Run Church Rd, Apollo, PA 15613, USA