Local Annual Church Conference
Conference Reports
September 29, 2021
7 PM - 8 PM
Presiding Superintendent,
Rev. Brian Hammond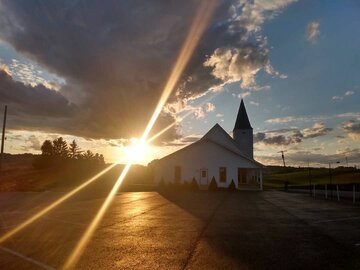 Our History
The Community Church of Pine Run was established in 1861 in the Historic Alle-Kiski River Valley, on the outskirts of the town of Apollo, in Washington Township of Westmoreland County Pennsylvania, as the Pine Run Reformed Church.
In 1968, the church reorganized as an independent congregation under the name Pine Run Evangelical Reformed Church. Then in 2002, the congregation joined with the Evangelical Methodist Church.
The EMC is a small denomination rooted in the Legacy of John Wesley, an Anglican minister nurtured by his parents in the religious philosophy of the Puritan Reformers. His passion was to see all people, in all places, come to know the risen Christ and to experience the abundant life that is only possible when we rest in His love for us.
Throughout all the changes, we have remained a Community of Faith that is biblically-based, family-oriented, naturally diverse, & multi-generational; committed to loving God and others in real & practical ways.
Our "WHY?"
We believe that God reveals Himself so that we can KNOW Him, LOVE Him & LIVE fully alive in Him. Our desire is to be a Biblical Community of Faith; DISCIPLES, WORSHIPERS, & STEWARDS of Christ's Kingdom. Our focus is on helping individuals to LOVE GOD, to STRENGTHEN their FAMILY, & to TRANSFORM their COMMUNITY.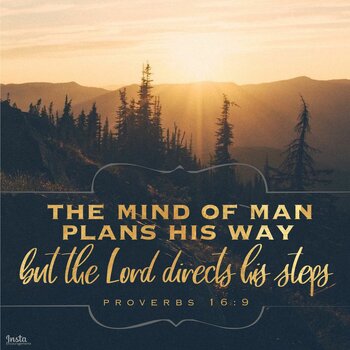 Order of Reports
The Board of Stewards.
Worship & the Arts.
Discipleship & Education.
Stewardship & Philanthropy.
Men & Women's Ministry.
Pastor Strunk.
Leadership Nominations.
The Board of Stewards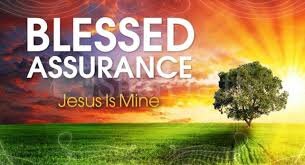 The last two years it has felt like the world was coming to an end. COVID disrupted us just like it disrupted every other facet of life. Things that seemed certain became less so, & we scrambled to figure out how to minister to people's needs, how to engage them with the scripture, how to help them feel connected. And though not perfectly, we have been able to do just that.
Providentially, many of the things we began working on prior to COVID, we're in place just when we really needed them. So instead of starting from scratch with things like live-streaming, sermon & teaching videos, online community, the newsletter, etc.; we were able to simply build on what we had already begun to do. Truly we have found that when we look to God and follow His direction, fully investing in His Kingdom, He is always faithful to do far more than we could ever ask or think of.
In addition to these things, we were able to replace the roof on the church this year, navigate a surprise transition with our treasurer (Kim McCollum had to resign due to health issues), & solicit RJ Hesketh to begin developing a Public Safety Team to prepare for crisis/emergency situations & to keep the facilities maintained properly.
Over the last couple of years, we have received approximately 2 dozen new members from several denominational backgrounds, the biggest & most recent group being from the Trinity Church in Vandergrift. This could have been a difficult transition, but it was not & we have been able to come together in a beautiful unity. We have grown & accomplished so much at Pine Run, becoming more & more like the People God has called us to be, spiritually & socially. Our leaders have grown & our congregation has grown, & more importantly, our children have witnessed this growth & been able to flourish in the healthy environment that has been created.
Furthermore, we have continued to cultivate relationships with people both near & far. God willing, we will find ways to parlay these relationships into greater partnerships for the sake of the Kingdom work which God has called us to. There are so many ways to connect now, such as through Faithlife, & so many opportunities to serve, we are just really excited to see how that continues to evolve in the next few years.
One final thing to note: Due to the transition in our Church Treasurer and record-keeping systems, we were not yet able to finalize a budget for the 2022 Fiscal year. We will finalize all of that and bring it before the congregation by the end of November.
Grace & Peace.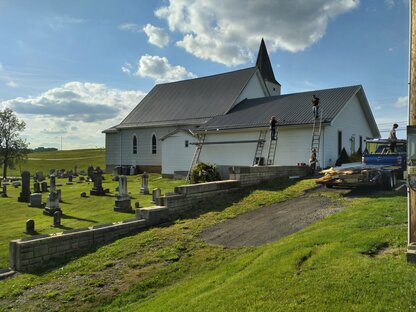 Worship & the Arts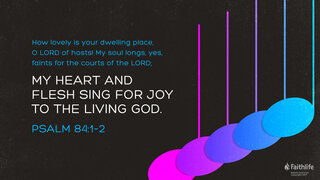 Currently, Eve Alexandria Strunk is our director of Worship & the Arts. Interestingly though, she actually began filling this role before it was a role to fill.
For several years, as a budding local artist, she acted as a kind of Artist in Residence for us. She created crafts for Children's Church & VBS, painted various things to beautify the Church, & taught art classes to help raise funds for our Educational Scholarships.
Almost 2 years ago, when we found ourselves without a Congregational Worship Leader, Eve drew upon her classical training under Ms. Sandy Rubright at the Western PA Music and Arts Academy, & stepped in, shouldering that responsibility as well. Not only has she done this with excellence, finding that delicate balance between the Traditional and the Modern, but she has also begun to train others for this ministry as well. Because of her active tutelage, her younger sister Katelyn, at the tender age of 13, has been able to lead our congregational worship on several occasions. Furthermore, over the last several months, she has been able to incorporate various musicians for our monthly Night of Worship, including some of our own youth whom she has been tutoring musically.
Eve is committed to seeing our Faith Community be a place that embraces the Arts as an expression of authentic Worship. Her efforts in this have helped to foment a culture of creativity here that is beginning to blossom as other artists and musicians have begun to connect and share their gifts and talents as well. Soon, God willing, we will have leaned into every area of the Arts: Musical, Visual, Media and Theatre. In the end, the only thing that limits our potential is our willingness to imagine what is possible.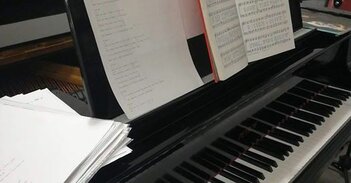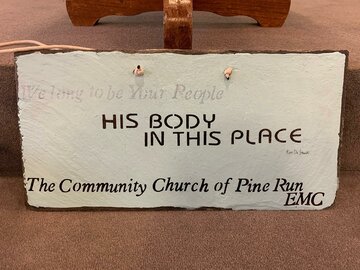 Discipleship & Education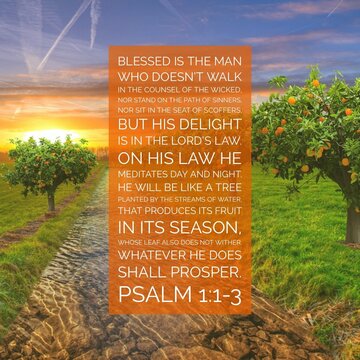 18 months ago Rev. RJ Hesketh & his family joined us here at Pine Run. RJ came in as the Director of Discipleship & Education but quickly began to take on other roles as well. Nevertheless, his primary focus is on overseeing the development of fully mature followers of Christ.
To this end, RJ has been writing book & media reviews for our newsletter, helping develop teaching videos, & teaching two evening bible studies. While these two studies differ in content, they both are focused primarily on modeling proper personal bible study methods. Thus every student is on their way to becoming a teacher themselves, even if they don't realize it, because they are learning how to discern the Words of God.
In addition to these things RJ has been assisting Pastor Strunk
with the development of the EMC Family Catechism, overseeing the Student Ministry, the Children's Ministry, and the Homeschool Co-Op.
Student Ministry
The Student Ministry has been through a lot of transition this last year. First Matthew Bunton was working with the young people, then he stepped away & Eve Strunk stepped in to temporarily fill the gap. Now Daniel Sherbondy has stepped up & taken on the task of leading this ministry. In June they packed bags for the Homeless Ministry in Pittsburgh which we partner with through Jackie Broda. In August they did their 2nd Annual Kayak Trip down the Kiskimentas River. Next up, Dan Sherbondy will be doing a once-a-month gathering to hang out & learn the scripture together.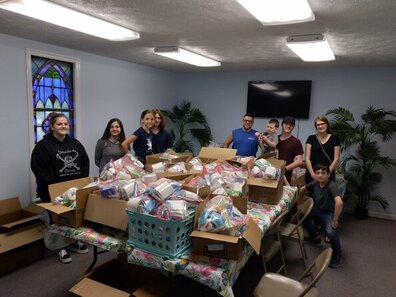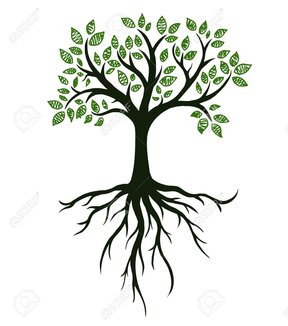 Children's Ministry
Our Children's Ministry has also been through a lot of transition this year as well. We had a lot of kids & a pretty strong structure. Then we had almost no kids & it was difficult to plan for anything. Thankfully Erin Fanning & Ally Johnson stepped in & handled it with excellence.
Unfortunately, in June we had to say goodbye to Ally. She was offered a position as an early elementary teacher in Deleware. We are obviously sorry to see her go but excited for what the future holds for her.
Allissa Strunk is now, once again, developing a structure for whatever comes next.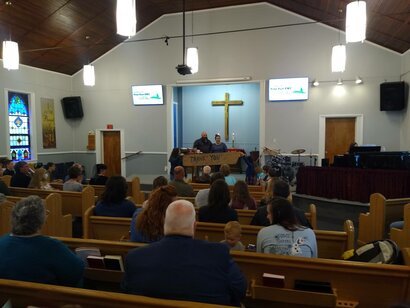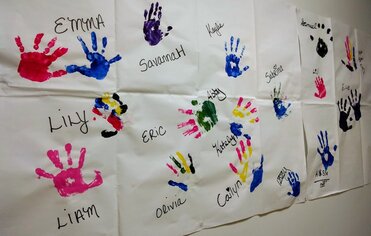 Stewardship & Philanthropy
We are called to be Stewards of the Kingdom Resources which God has entrusted to us, & to invest those resources back into Kingdom work. This is Philanthropy in the truest sense of the word. At Pine Run, we have tried to do this through our Hospitality & Watch-Care Ministries, through our Community Initiatives like Knit Wits & our Educational scholarships, & through our Community Partnerships like KAYN & Habitat for Humanity.
Hospitality & Watch Care
Devoted to the care of members and the local community through the cultivation of a welcoming family environment, intercessory prayer & ongoing connection such as cards, phone calls, & visitation; this core aspect of what we do is like the glue that holds everything else in place.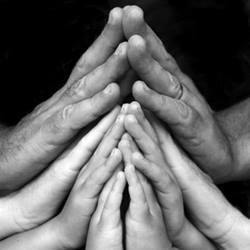 Knit-Wits
We have been giving prayer shawls, hats, & premie hats to the Alleghany Health Network, as well as to our friends & family here at Pine Run. We have given out 93 prayer shawls and 182 hats, with 13 prayer shawls going to different members of the church, & we will be going through the shut-in & prayer lists & giving out more as they are made. If you know of anyone who is in need of a prayer shawl, please let us know.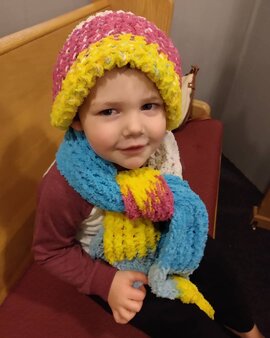 Educational Scholarships
Every year we raise money to help nurture the dream of further education for future Christian leaders in our Local Alle-Kiski Valley Communities. Over the years the Pine Run EMC Educational Scholarships have grown to include students from the Apollo, Kiski, Penn Hills & Leechburg school districts.
In October of 2005, the Women's Ministry started the first Scholarship fund with just $153. With a handful of donations & a few small fundraisers, they were able to give the first scholarship of $500 in the spring of 2006 to a local high school graduate. At this point, we have given over $57,000 to a total of 82 students over the course of the last 15 years.
Christians often talk about how bad things are & how they wish things were better. Well, this is one way that we are helping to make things better. Because these scholarships help make it possible for young men & young women to pursue careers that bring their faith, & consequently the love of God, into the world in tangible ways.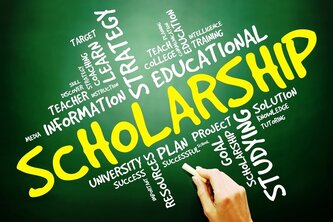 2021 Scholarship Festival
In years gone by, we have been able to raise funds for our Educational Scholarships through a diverse number of projects. This past year that was not the case. So we are going to try doing a Fall Festival this year at Kunkle Park. There will be music & games, a chili cook-off & vendors. A lot of work has gone into this already & we hope to raise both awareness & funds through this festival.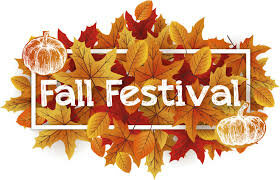 Community Partnerships
Both Habitat For Humanity & the Kiski Area Youth Network use our facilities for the monthly board meetings & we coordinate with both, to support their ongoing work in whatever ways we can. With regard to the Pittsburgh Dream Center, we have an area where we take in donations for the homeless ministry & then one of our members takes those items to them regularly.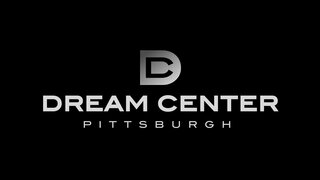 Men & Women's Ministries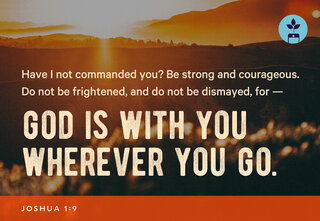 Over this last year, we have begun to do more to gather our Men & Women together. With monthly men's prayer breakfasts & quarterly women's tea, we are definitely in the beginning stages, but we are believing God for greater things.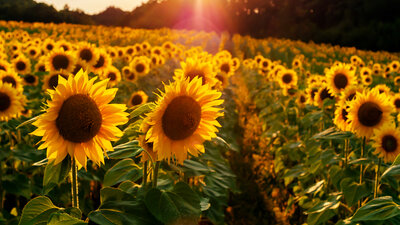 Pastor Joshua C. Strunk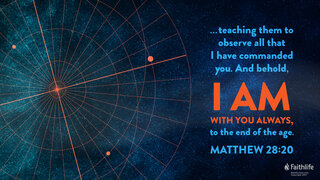 September 1, 2021 marked 10 years that my family & I have been here. It has been a long, strange, wonderful ride. Although it did not always feel like God placing us here was a good gift, looking back I can full-heartedly say that Pine Run EMC has been a blessing to me in every way.
In 1992 I met my pastor, John Garner, & his wife Laurie, at the North Fenton Baptist Church in North Fenton NY. It was about a 30-minute drive to get there from my house, but a good church was hard to find in those days and my parents would have driven almost any distance for the chance to be a part of a healthy congregation. I was immediately enthralled by John's knowledge, and I was immediately embraced by Laurie's hospitality. Together, their wisdom formed the framework for my faith to grow, and the congregation they had cultivated provided me with an environment in which I thrived.
I was 14 when I went with them to a youth retreat, and there found myself confronted with a God whose presence I could no more deny than one could deny the sun because it was hidden by the clouds. It was there, as I lay face down on a cold concrete floor weeping over my failure to live in congruence with the reality I knew to be true, that I heard God speak to me for the first time… "Behold a voice in the wilderness, Prepare the Way of the Lord". Those words ran through my mind over and over again, and so when I left that camp to go out with the Boy Scouts the following week and there was asked to teach a group of young men from the scripture, I agreed. When I returned home, to consult John about these events, he informed me that this was what Christians referred to as being Called into the Ministry. And that was it, I never looked back.
The thing is, the next 24 years of Ministry, were far harder on me & my family than I ever would have expected. Much of that was my own immaturity, some of it was ill-matched assignments, & some was wolves who had convinced sheep that they were friends. When we came to Pine Run EMC, we were excited but also cautious. The circumstances which brought us here were both undeniably God at work, & also frustratingly stressful.
Recovering from a toxic church experience, I had been unemployed & we had spent all of our savings to stay afloat for a year while I did work piecemeal and focused on my doctoral studies. Finally, just as the money was running out, I got a position teaching & while it felt like starting from scratch, at least we were starting. The work was good but it wasn't fulfilling & I knew that I wasn't where God wanted me.
But then Allissa got pregnant with baby # 7. We were so excited. All I could think of was how kind God was to us… At least until a few weeks later when the baby's heartbeat stopped. It was, I imagine, what it feels like to be hit by a car, full speed to sudden stop. We were lost. Then I found out that due to budget cuts I was going to be unemployed again & I lost it on God. I was so hurt & so angry. To this day, the emotion is still raw nerves, everything I did seemed like it ended in failure & I was certain there was no way I could make any of this right.
Then we got the call to come here. We were so excited at the prospect & so thoroughly convinced it was going to be the true fresh start we had been praying for. Eve was 11, Jack was 9, Abigail was 6, Samuel was 5, Katelyn was 3, Noah was 1, & Lilyan was 2 months from arrival. We had moved so many times, had been without roots for so long, we desperately wanted this to work. Of course things started out well, got rough sooner than I would have preferred, reached a boiling point where I kept trying to get God to release me (He wouldn't), before finally things took a turn & started to get better.
Through these last ten years, we have struggled, grown, laughed & cried together. You have become my family & we have celebrated together the arrival of 3 more Strunk children into the tribe. We have come so far & this place has truly become the kind of Community of Faith I had always dreamed of: In love with the LORD & His People, seeking His Kingdom above all else, walking by faith & letting our light shine before all men.
Never was I more appreciative of the fact that this is what coming home feels like, than during this past year.
In the midst of recovering from COVID lock-downs & after stepping out in faith to bring RJ on staff, we moved forward with a $56,000 roof project. This, on top of our Educational Scholarships & other ministries. The expense brought us to a low point financially, but not once did our leadership talk of going backward. We kept walking by faith & God has continued to provide just as He always has when we have put His Kingdom first.
Then, in July, John Garner passed away unexpectedly. I was able to go to Florida to officiate the funeral because RJ was here to oversee the flock & you all were willing to help with my tribe. This is all John ever wanted for me, & I so desperately wanted to share it with him, but apparently it wasn't meant to be.
Finally, last month, for a few brief moments of bliss, we were overjoyed by the news that the LORD had blessed us with baby # 12. Unfortunately, that joy turned to sorrow when once again we miscarried. As I wept before the LORD, angry for the loss & even angrier that I could not call John & hear him tell me how everything was going to be okay, once again I heard God ask me that o' so familiar question…
"Do you trust Me?"
That Sunday, as I looked out over the congregation hearing you lifting your voices together in praise & worship, declaration & confession, I knew it was going to be okay. God has brought us to a place unlike anywhere I have ever been. I know that we have many challenges before us, both as individuals and as a Community.
The national response to COVID isolated most people from their flesh & blood support systems, & even as things began to open up in some ways, in others we continue to be isolated from the ones we need the most. Everywhere we turn we see Division, Depression & Hysteria driven by a 24-hour Media cycle all designed to hold you in their sway. The world is changing. Christian ideas are no longer the norm. Current research indicates that only 1 out of every 20 people hold to Biblical ideas about life. Not that people don't want Truth, because they do. What they don't want is empty religious systems, form without substance. What people are desperately hungry for is honest, authentic relationships with people who will love them, live truth before them, & model how to live truth for them.
So how will we sustain the Christian Movement here in the Alle-Kiski Valley in the days ahead? What will our Community of Faith look like if we stay committed to Jesus' Mission? In what ways do we need to pivot our attention and resources to be most effective?
I don't have the answers to these challenges & questions. Honestly, no one does. But I do know this, we will figure it out together because that's what families do.
Maranatha!
Pastor Joshua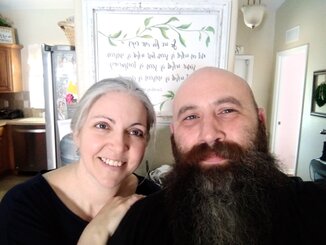 Leadership Nominations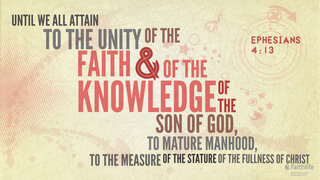 Current Leadership
Board of Stewards / Trustees:
Brian McCollim (3 years served)
Mike Kushner (3 years served)
Mike Marangoni (1 Year Served)
Jim Johnson (1 Year Served)
Church Secretary:
Church Treasurer:
THANK YOU!
We want to say a special Thank You to all of you who have served Pine Run so faithfully through the years. Your commitment to lead has made all of this possible, time and time again.
This year we especially want to acknowledge the contributions of Brian and Kim McCollim. They joined us in 2017 and quickly began helping out where ever they could. Soon, Brian accepted a nomination to serve on the Board of Stewards, and later Kim graciously stepped in as Church Treasurer. Unfortunately, health concerns have moved them on and this summer they began the transition of moving to Tennesse. Their laughter and their kindness will be sorely missed, but we pray that the Lord blesses them on their journey.
Newly Elected Leadership
Board of Stewards / Trustees:
Mike Marangoni (1 Year Served)
Jim Johnson (1 Year Served)
Rick Doverspike
Daniel Sherbondy
Timothy Clark
Church Secretary:
Church Treasurer.
Why Do We Only Elect Church Officers?
According to the Discipline (291), the BOARD OF STEWARDS is a representative body elected by and amendable to the local congregation, deriving its power and functions from the local church and the Discipline.
Furthermore, the Discipline (235) states that a local church may, in consultation and approval of the Conference Superintendent modify its local church structure of boards and committees to fit its unique mission and administrative model.
As such we have vested the responsibilities of the multiplicity of boards and committees laid out in the Discipline, into the hands of the Board of Stewards. They in turn appoint Ministry leadership directly. This has allowed us a measure of organizational agility, which has so far resulted in greater efficiency and effectiveness.
Consider Becoming A Supporting Partner!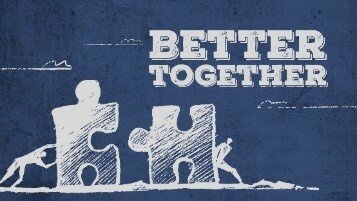 The Community of Faith is the Original Crowd-Funding Experiment. We can't do any of this without your support.
And Remember...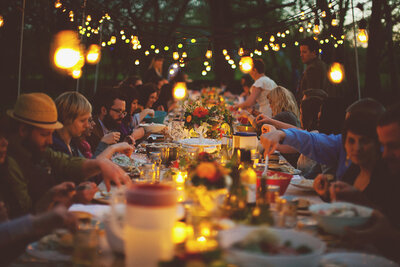 We have plenty of room at the table. So help us expand our reach & our impact by telling a friend about what we're doing.
Also, if you are not yet connected with us @ http://www.Faithlife.com then click the link & make a profile (please use your full name so we know who you are). ​Once you have that done, just search for The Community Church of Pine Run EMC and click on the FOLLOW button.
This will give you access to our directory & calendar. Plus you'll be able to see all the stuff we're doing, participate in the conversations, and be a part of an online Community of Faith that will encourage, equip and empower you to know God, to love God, and to live fully-alive through Him.
*******
The Community Church of Pine Run was originally established in 1861 in the Historic Alle-Kiski River Valley, on the outskirts of the town of Apollo, in Washington Township of Westmoreland County Pennsylvania.
We are a Community of Faith that is biblically-based, family-oriented, naturally diverse, and multi-generational; committed to loving God and others in real and practical ways.
*******
This Is What Coming Home Feels Like!
God. Family. Community.
Our address is: 190 Pine Run Church Rd, Apollo, PA 15613, USA