February 2022 Newsletter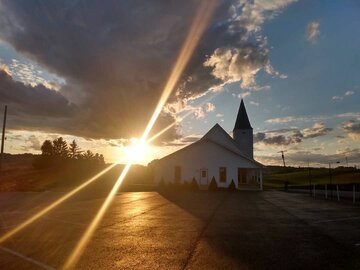 Greetings in the Grace and Peace of our Heavenly Father, whom, through the work of our Lord Jesus Christ and the Fellowship of the Holy Spirit, has brought us together.
February is recognized as the month of Valentine's Day. The hearts, cupids, cards, and even the amethyst birthstone, all had their origins from St. Valentine who died on the 14th in 296 AD. 1700 years later, Valentine's Day is celebrated in every country. St. Valentine has several possible origins including a persecuted Roman priest executed by Emperor Claudius II for refusing to convert to Roman paganism. He healed the daughter of the jailer from blindness leading to the 42-person household converting to Christianity. Other stories include Valentine performing secret marriages for Roman soldiers who were forbidden to marry by Emperor Claudius II. To remind the men of their vows, Valentine cut hearts from parchment and gave them to these soldiers and persecuted Christians. Valentine was recognized by his amethyst ring with an engraved cupid, and February 14th is the day of his burial. The feast day was established in 496 AD. There are many other stories about the origins and customs of Valentine's Day replete with pagan symbolism.
So as Christians how are we to think about Valentine's Day? Our Bibles portray 4 kinds of love: Storge which is empathy, Philia for friendship, Eros is romantic love and Agape is unconditional love, the kind God has for us. The Bible itself is all about God's Agape love for us and instruction for us on showing love to others. Song of Solomon is all about Eros love and Jesus calls us his 'beloved' all through the Gospels. We should cast off what has become a view of love as something purely Eros (erotic) – simply because our language and thinking hasn't developed the emotion of love. As Christians, we should adopt God's vocabulary Agape, Philia, Storge, and lastly Eros and embrace the opportunity Valentine's Day gives us to express our love to others.
Blessings,
Colleen Morris
Reflections On The Way: God & Science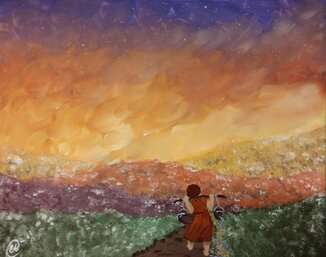 Last year, my family took a trip to Kentucky to visit the Creation Museum & the Ark Encounter. It was an awesome experience & I would encourage everyone who can, to go. Among the many exhibits was a sign that simply read, "Same Evidence, Different Conclusions"; its purpose being to draw attention to the fact that most arguments against a historic understanding of the sacred texts are more opinion & assumption than evidence-based. The older I get the more I am aware that this dynamic is little more than a ploy to get Followers of the Way of Jesus Christ to doubt the foundations of their faith.
Justin Taylor (2017) quotes Timothy Larsen, a Christian historian who specializes in the nineteenth century, writing:
"The so-called 'war' between faith and learning, specifically between orthodox Christian theology and science, was manufactured . . . . It is a construct that was created for polemical purposes."
Two American scholars from the nineteenth century: (1) Andrew Dickson White (1832-1918), the founding president of Cornell University, and (2) John William Draper (1811-1882), professor of chemistry at the University of New York.
Draper and White were not simply describing an ongoing war between theology and science, but rather they were endeavoring to induce people into imagining that there was one. In order to do this, they repeatedly made false claims that the church had opposed various scientific breakthroughs and developments.
The more I reflected on this the more I became convinced that we need to do a better job as the Community of the
Faith, of helping people have access to the voices of our fellow Followers of the Way who are also scientists. To this end, I have begun to populate a page on our website titled "God & Science?" On this page, you will find hours of video and links to various scientific research that will educate you and encourage your faith in the Trust which we have been entrusted with. My prayer is that as you dig deeper into this, you will find yourself ever more deeply grounded in the Love of Christ.
SHALOM.
Pastor Joshua
Justin Taylor (Feb 1, 2017) Who Is to Blame for the Greatest Myth in the History of Science and Religion? These Two Guys. The Gospel Coalition. https://www.thegospelcoalition.org/blogs/evangelical-history/who-is-to-blame-for-the-greatest-myth-in-the-history-of-science-and-religion-these-two-guys/
___________________
When I think of all this, I fall to my knees and pray to the Father, the Creator of everything in heaven and on earth. I pray that from his glorious, unlimited resources he will empower you with inner strength through his Spirit. Then Christ will make his home in your hearts as you trust in him. Your roots will grow down into God's love and keep you strong. And may you have the power to understand, as all God's people should, how wide, how long, how high, and how deep his love is. May you experience the love of Christ, though it is too great to understand fully. Then you will be made complete with all the fullness of life and power that comes from God.
Ephesians 3:14-19
New Ministries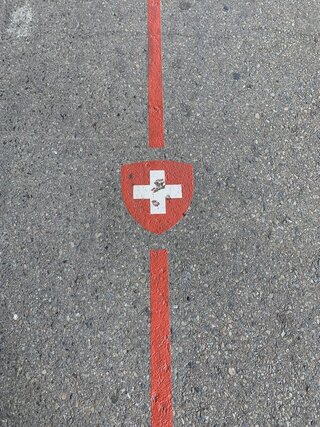 Health and Public Safety Ministry Team is getting up and running. We are looking at ways we can make our church gatherings as safe as possible. This means having trained volunteers and specialized equipment for those rare occasions it is needed. Among other things we are looking into grants to help us acquire a defibrillator. Anyone with CPR training or other first responder training who is interested in helping is welcome to speak to Pastor RJ or Tim Clark.
On Going Ministries:
Local Missions: With all the hits the average person has taken this year, loss of employment, rising prices, etc… If you know someone in need – neighbors, co-workers, friends – contact the church office for resources. It's hard to be told to "trust God and have faith" when your electricity is going to be shut off, you have little food, or need employment. As God's blessed people these are the times when we should be attuned to the needs of others and reach out a helping hand.
Education Scholarships: Our goal is $10k for 2022. We are asking our Church Community to utilize the Mason jars (previously used for the Soup fundraiser) to collect change throughout the year towards scholarships. If you have any other fundraising opportunities or suggestions, let us know.
Knit-Wits: Meets the 2nd Saturday of every month from 10 AM-12 PM, no experience needed- we can teach you and give you supplies. Allegheny Health Network distributes to Homeless, Cancer patients, and hospitals throughout Western PA. If you know of anyone who is in need of a prayer shawl, please let Pastor Lee or Lu Tucci know. Donations of yarn or 2.5 gallon Ziploc bags are also appreciated.
In 2021 Knit-Wits Ministry has made 69 Prayer Shawls, 147 Adult hats, 2 Baby Afghans, 84 Preemie Hats, 17 Child hats. We are praying that in 2022 we will be even more effective in this ministry.
Sunday AM Intercession: After our morning congregational worship Pastor Lee Tucci lingers for a few minutes following the Benediction to pray with anyone who would like him to do so. Please don't hesitate as God hears as they join with you in prayer.
"While at Pine Run with Pasto Lee joining me in prayer I have been healed from a painful skin condition on my hands, for 15 years! I also survived COVID and know it was God answering prayers." –Colleen Morris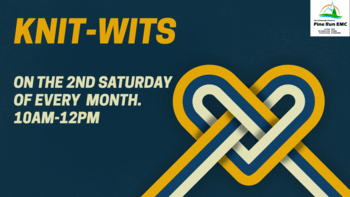 Youth Pics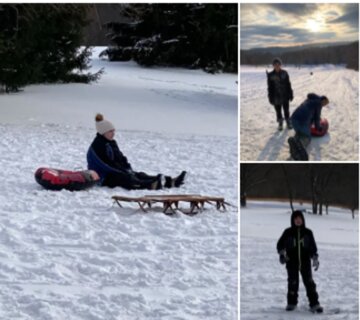 A TIME TO CELEBRATE
One generation will commend Your works to another; they will tell of Your mighty acts. They will speak of the glorious splendor of Your majesty, and I will meditate on Your wonderful works. They will tell of the power of your awesome works, and I will proclaim your great deeds.
Psalm 145:4
70th Wedding Anniversary!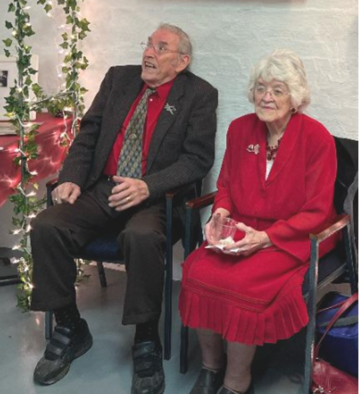 Congratulations to Jim and Emma Dunmire on their 70th Wedding Anniversary. It was a privilege to celebrate this wonderful day with you!
Baby Dedication!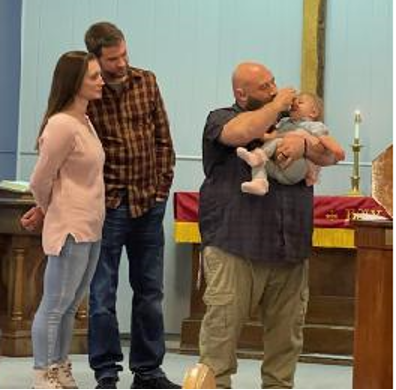 On Sunday, January 16th we dedicated Emersyn (Emmy) Angela Bruce, daughter of Tyler and Jessica Bruce, to the LORD.
Congratulations to the Bruce, Dunmire, Hessom, Kennedy, Evans, & Fanning families.
Watch Care & Intercessory Prayer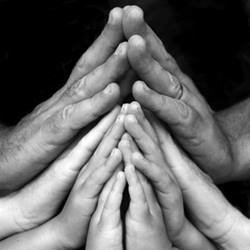 Faithlife Members > Access the Full Prayer Board Here
FEBRUARY PRAYER LIST
For our Ministry Staff & their Families:
Pastor Joshua & Allissa.
Pastor RJ & Kylee.
Eve Alexandria Strunk.
For our Board of Stewards & their Families:
Tim & Cathy Clark.
Mike Marangoni.
Jim & Kathy Johnson.
Rick & Nancy Doverspike.
Dan & Tanya Sherbondy.
For our EMC Superintendents & their Families:
(International) Max & Judy Edwards.
(North-East) Brian & Tammy Hammond.
(West) Wes & Lorrie Mackey.
(South) Kevin & Carolyn Brouillette.
For our Missions and Outreach Partners:
Jeff Zito, Missionary w/Jacob's Hope.
Cathy Sloan, Child Evangelism Fellowship.
Joshua & Amanda Westurn, Kiski Area Youth Network.
Kiski Area Association of Churches.
Steve Miller, The Table in New Castle PA.
For the Needs of our Family and Friends:
Barbara Allison
Brian & Ann Altman
Ann Altman's son Junior Mezinko
Mckenna Black
Ann Busshaus
Kathy Cairns & her mom
Dave & Penny Carroll
Elliot Chase
Jim Cloud & Family
Bob Cook
Frank & Ann Crawford
George Dillon
Chris & Beth Domiano (Chris is Cancer Free!)
Boyd & Sandy Doverspike
Jim & Emma Dunmire
Faith Edmondson
Rose Mary Elwood
Erin Fanning
Lewis Flickinger & his daughter Lisa
Loretta Frick
Missy Gardina
Brian George
Joe & Joanne Gibson
Leanne Golding
James Griffits (Chemo pill & Eye pain)
David Grimm
Dwight Guthrie
Dave & Diane Hamilton
Dave Hamilton's daughter Jennifer (LIves in TX & is dealing w/ Heart Issues)
Joseph Hesketh (Physical Concerns)
Ron Hreha (Back injury)
Caiden Hutchinson
David Illar
Josephine & Cindy
Toni Kilcrease
Ted & Kathy Klingensmith (Ted has Lung Cancer)
Ted Klisavge
Mike & Michelle Kushner
Tracy LaPierre
Helen Lomb
Jenn, Abigail & Adeline Long
Brian & Kim McCollim
Matt McCormick's friend Julian (Brain tumor)
Brian & Kim McCollim
Mary McIlwain
Helen Megee
Robert Sr. & Shirley Miller
Robert & Colleen Morris
Howard Newell
Omar Ortiz (Kidney Cancer)
Martha Piwinsky
Spencer Reidel
Harry & Shirley Robertson
Bernice Rosensteel
B. Sellers & Family
Martha Serwinski
Emma Shirey (Cancer)
Mark & Cheryl & Matthew Shirey
Kimmy Sloan
Bill Smeltzer
Harry Swenson (Spinal Cancer)
Doris Walker
Kelly Wolfgang
Ray & Cynthia Widmer
Jimmy Young
Bud Zerby
Pray for our Service Men:
Travis Pauly – US Airforce Reserve Airman
Daniel Stiffler – Active Airforce Airman
Nicolas Stiffler – Active Airforce
Pray for our College Students:
Daniel Johnson
Luke Golding
Other Stuff You Might Have Missed!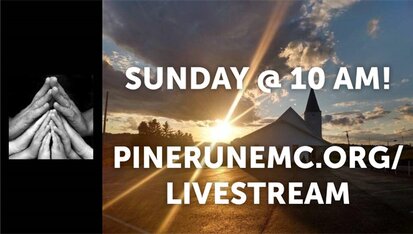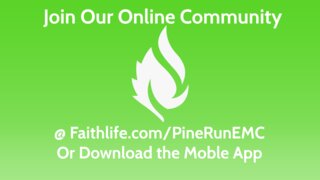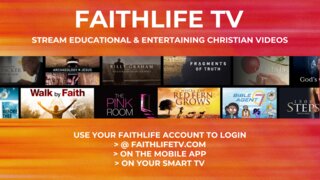 Become A Supporting Partner!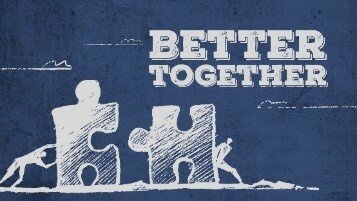 The Community of Faith is the Original Crowd-Funding Experiment. We can't do any of this without your support.
And Remember...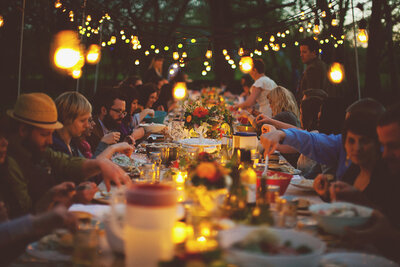 We have plenty of room at the table. So help us expand our reach & our impact by telling a friend about what we're doing.
Also, if you are not yet connected with us @ http://www.Faithlife.com then click the link & make a profile (please use your full name so we know who you are). ​Once you have that done, just search for The Community Church of Pine Run EMC and click on the FOLLOW button.
This will give you access to our directory & calendar. Plus you'll be able to see all the stuff we're doing, participate in the conversations, and be a part of an online Community of Faith that will encourage, equip and empower you to know God, to love God, and to live fully-alive through Him.
*******
The Community Church of Pine Run was originally established in 1861 in the Historic Alle-Kiski River Valley, on the outskirts of the town of Apollo, in Washington Township of Westmoreland County Pennsylvania.
We are a Community of Faith that is biblically-based, family-oriented, naturally diverse, and multi-generational; committed to loving God and others in real and practical ways.
*******
This Is What Coming Home Feels Like!
One Last Thing!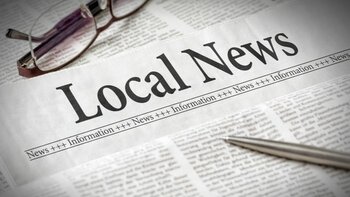 For many, this newsletter is a solid reminder of their part in our Community. There are so many talented people, we would love to include your contributions, stories, celebrations, praise reports, prayer requests, photos, and whatever you would like to share with the community. It's easy, just send an email to office@pinerunemc.org & we will take it from there.
God. Family. Community.
Our address is: 190 Pine Run Church Rd, Apollo, PA 15613, USA