June 2022 Newsletter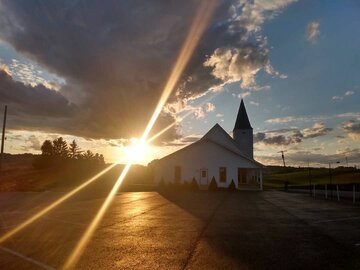 Greetings in the Grace and Peace of our Heavenly Father, whom, through the work of our Lord Jesus Christ and the Fellowship of the Holy Spirit, has brought us together.
In May of 2022, we celebrated Mother's Day, Scholarship Sunday, and Pentecost. With COVID over we are recovering from the losses and getting back to celebrating life. Spring is trying to do its thing and there are lots of chores and occasions to celebrate the life God has given us.
Mother's Day is a time to honor your mother, the 1st commandment where God makes a promise. "Honor your father and mother that it may go well with you and that you may live long in the land." Eph 6:1-3. Scholarship Sunday is an opportunity for us to celebrate young adults including the Lord in their pursuit and our collective goal of helping them out. Pentecost is a good time for us to ask Our Father to create opportunities for us to share our faith with those who are hurting.
Whether in the workplace, homeschooling children or retired - the world makes ever-growing demands on our time. With all that is going on, it is far too easy to put chores and celebrations before our relationship with God. In the same way that we recognize that God isn't a magic wand, but instead, we look for God-Opportunities (April '22 Newsletter). God is also not our remote control- we have to make the choices. As easy as it would be if God made our decisions, He will not. Our part is to find ways to keep God in our minds and meditating on His word is a good way to do that.
A synonym for meditating is to ruminate. Like a cow chewing its cud, when we meditate, we bring up God's Word throughout the day and keep chewing on it. God tells Joshua; "This Book of the Law shall not depart from your mouth, but you shall meditate on it day and night that you may observe to do according to all that is written in it. For then you will make your way prosperous, and then you will have good success." (Joshua 1:8)
Dr. Caroline Leaf, a Christian neuroscientist has remarked, that our brain and neurologic system look like a tree. By meditating on something 7 times a day for 7 days a new neurologic 'bud' will sprout and after 28 days that bud will have grown into a tree. (Notice how 7 is one of God's favorite numbers and the tree is one of His favorite metaphors).
Meditating on God's promises throughout the day creates a heart and brain that like Job says, "I have heard of you with the hearing of the ears but now my eyes have seen you" Job 42:5. So with the business of life before us, let's grow a tree of God's promises in our brains and hearts. Then we can share with others when God gives us an opportunity.
Below are some of my favorite promises of God. Just a little something for you to get started ruminating on.
Your Sister in Christ,
Colleen Morris
But they that wait upon the Lord shall renew their strength.
Isaiah 40:31
As a mother comforts her child, so I will comfort you.
Isaiah 66:13
God causes all things to work together for good to those who love God, to those who are called according to His purpose.
Romans 8:28
But seek first his kingdom and his righteousness, and all these things will be given to you as well. Therefore, do not worry about tomorrow, for tomorrow will worry about itself. Each day has enough trouble of its own.
Matt 6:33-34
Sometimes we cannot be together as we would like to be. Distance, health, and weather can be real impediments, but they do not have to isolate us entirely. This is part of the reason this newsletter exists, to keep us connected. Faithlife, phone calls, letters, cards, photos, and videos, all create opportunities to at least peek in on each other and encourage each other. It is easier to feel like you are not alone when you maintain contact with the people you love and who love you. Participate in the conversations and be a part of an online Community of Faith that will encourage, equip and empower you to know God, love God, and live fully alive through Him.
Connect with us @
WWW.FAITHLIFE.COM/PINERUNEMC
EDUCATIONAL SCHOLARSHIPS
Our goal for 2022 was to raise $10k, which is audacious, to say the least. Thing is, we did raise almost $6000 with more than $300 coming from our Mason Change Jars. This allowed us to give away 5 $1000 scholarships for graduating High School Seniors this year. If you missed our Scholarship Sunday Celebration, you can check it out here:
https://pinerunemc.org/scholarships
If you have any fundraising opportunities or suggestions for 2023, let us know. Together we can make it our best year so far.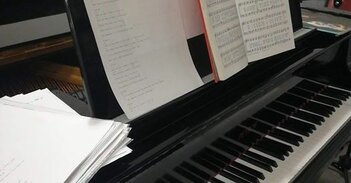 NIGHT OF WORSHIP
On April 29th & May 27th (during our Messianic Pentecost Celebration), we had the opportunity to hear the growth of our next generation of Worship leaders as they led us in a night of worship. You can watch the video from April here:
https://pinerunemc.org/worship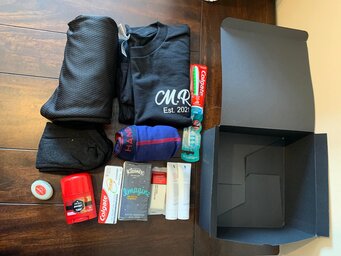 MR BOXES
This Philanthropic Initiative was started by Sarah and Brian Frick, in cooperation with the Community Church of Pine Run EMC. They donate care boxes to local hospitals that minister to Fathers who have lost a child. Contributions can be made directly to this Ministry by specifying in the comments box when giving online.
Please take the time to read the article about the Fricks, who are giving to others out of their loss.
As Pastor Joshua said in the article, "What they are doing is amazing. When tragedy strikes, instead of dwelling on the unexplainable, they saw a gap that needed to be filled. There are things in life that we never get answers to. Life comes out of death, and joy comes out of pain."
​https://triblive.com/local/valley-news-dispatch/parks-township-couple-creates-a-way-to-comfort-dads-after-loss-of-a-baby/?fbclid=IwAR3JmDWXwh8qJr_X24v4ttlazleC8JUrTWrzSz0h220jRsvvr9GHILfqgAA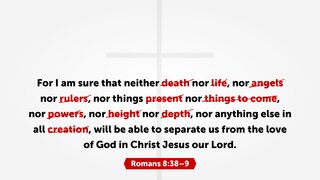 PUBLIC SAFETY TEAM
With the coming addition of a defibrillator, anyone with training in CPR willing to provide a rotation during Church services is welcome. Please speak to Pastor RJ or Tim Clark.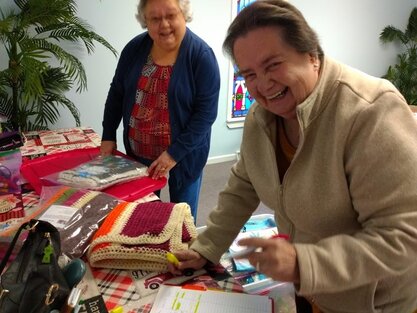 KNIT WITS
The Knitwits are in need of people to make hats or prayer shawls. The need has greatly increased. Allegheny Health Network distributes to Cancer patients and the Homeless throughout Western PA. Military Pocket shawls are distributed at the VA.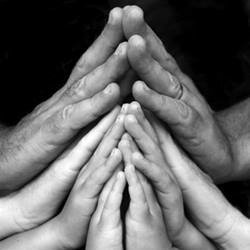 Praise The Lord!
He Answers our Prayers!
Pastor Lee offers a time of Intercessory prayer after Sunday Services. Please don't hesitate to stay and ask. God hears and answers our prayers.
Also. Remember. We have a Prayer List that we update monthly (contact Elaine Gill for this), and a Prayer/Praise Wall on our Faithlife online platform that you can access and use to share as well.
https://faithlife.com/pinerunemc/activity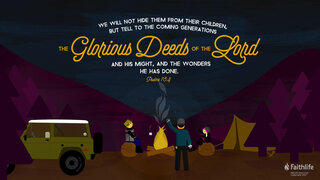 Youth Ministry
Dan Sherbondy has been finding fun things to do with our Jr High and High School Students over these last few months. What a blessing he has been for us and our kids. Pray for them, and him, that God would do something special in all their lives through these experiences.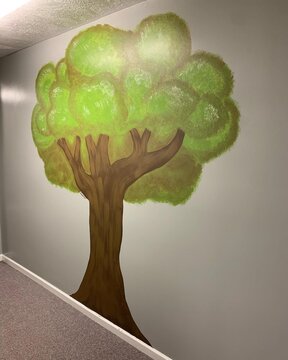 Get excited about
OUR FAMILY TREE: A PHOTO WALL
Bring in a 3x5 photo of your family that you want to share & we will put it on the wall. Eve and David painted this tree to give us a proper backdrop.
With the growth of our church, this is a great way for us to connect names and faces.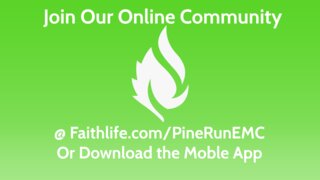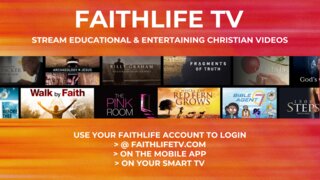 Looking For An Easy Way To Share The Faith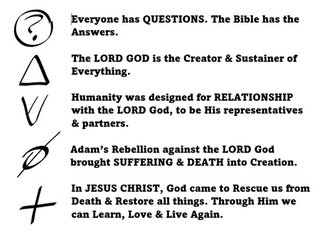 Check out these resources on our website!
Become A Supporting Partner!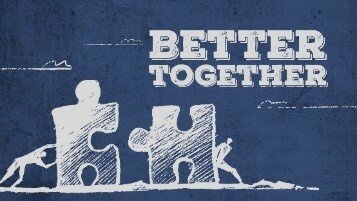 The Community of Faith is the Original Crowd-Funding Experiment. We can't do any of this without your support.
And Remember...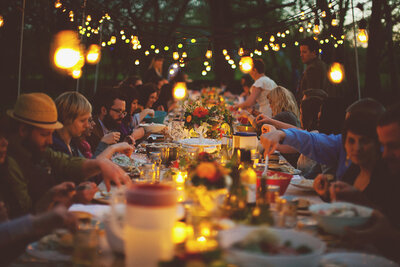 We have plenty of room at the table. So help us expand our reach & our impact by telling a friend about what we're doing.
Also, if you are not yet connected with us @ http://www.Faithlife.com then click the link & make a profile (please use your full name so we know who you are). ​Once you have that done, just search for The Community Church of Pine Run EMC and click on the FOLLOW button.
This will give you access to our directory & calendar. Plus you'll be able to see all the stuff we're doing, participate in the conversations, and be a part of an online Community of Faith that will encourage, equip and empower you to know God, to love God, and to live fully-alive through Him.
*******
The Community Church of Pine Run was originally established in 1861 in the Historic Alle-Kiski River Valley, on the outskirts of the town of Apollo, in Washington Township of Westmoreland County Pennsylvania.
We are a Community of Faith that is biblically-based, family-oriented, naturally diverse, and multi-generational; committed to loving God and others in real and practical ways.
*******
This Is What Coming Home Feels Like!
One Last Thing!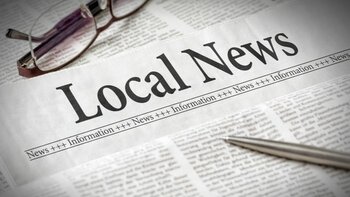 For many, this newsletter is a solid reminder of their part in our Community. There are so many talented people, we would love to include your contributions, stories, celebrations, praise reports, prayer requests, photos, and whatever you would like to share with the community. It's easy, just send an email to office@pinerunemc.org & we will take it from there.
God. Family. Community.
Our address is: 190 Pine Run Church Rd, Apollo, PA 15613, USA