July 2022 Newsletter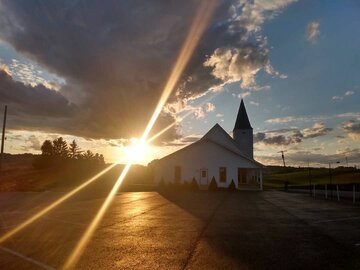 Greetings in the Grace and Peace of our Heavenly Father, whom, through the work of our Lord Jesus Christ and the Fellowship of the Holy Spirit, has brought us together.
We head into July with a fireworks of gratitude for the gift of freedom that have here in the United States. But even more so, grateful for the greater gift of freedom that we have through Jesus Christ our Lord. As we celebrate Elaine Gill's life, we are reminded that she was faithful to the Lord and her community, and we are assured that she is now fully Free, according to God's promises.
Now the Lord is the Spirit,
And where the Spirit of the Lord is,
there is freedom.
2 Corinthians 3:17
We all go through times of feeling bogged down by this world. Peter tells us 'Repent therefore and be converted that your sins may be blotted out, so that times of refreshing may come from the presence of the Lord.' Acts 3:16
The Lord sends His Spirit to renew us, like a shower washing away the dirt of this world. God gives us trials or times of separation from Him so that we can discover Him again. And He sets us back on a straight path.
Teach me your way, O Lord,
And lead me on a level path.
Wait for the Lord;
Be strong and full of courage;
Wait for the Lord!
Psalm 27:11 & 14
Remember: God changes caterpillars into butterflies, sand into pearls, coal into diamonds... using TIME & PRESSURE.


He's working on you too.
Your Sister in Christ,
Colleen Morris
Elaine Gill: God's Faithful Blessing To Us.
Elaine has gone before us in faith. She is remembered as one of the longest members of Pine Run EMC. She faithfully recorded statistics and greeted us each Sunday. Elaine assembled the calendar and prayer list. She celebrated her birthday Sunday, June 19th. She will be sorely missed, but Jesus tells us "I go and prepare a place for you, I will come back again and take you to myself, so that where I am you also may be (John 14:3)."
From Her Obituary:
Lois "Elaine" (Rowley) Gill, 78, of Washington Township, passed away Saturday, June 25, 2022, in her home.
Born June 19, 1944, in Washington Township, she was the daughter of the late Elmer and Martha (Little) Rowley. She was a 1962 graduate of Washington Township High School, and Indiana University of PA, where she earned a teaching certificate.
Elaine was a 3rd-grade teacher for the Apollo-Ridge School District for 40+ years until her retirement in 2003. She was the owner and operator of Curves in Washington Township since 2010.
Elaine was a member, secretary, and treasurer for the Community Church of Pine Run EMC. She was active with Habitat for Humanity and Westmoreland County 4H.
Elaine enjoyed cooking and sewing. She loved her nieces and nephews, she never forgot one of their birthdays.
In addition to her parents, she was preceded in death by her brothers, Ray, George, Daniel, Robert Rowley, and sister, Florence L. (Rowley) Svoboda.
Elaine is survived by her, husband of 34 years, Wesley C. Gill of Washington Township; many nieces, nephews, great-nieces, and great-nephews.
Services were held Wednesday, June 29, 2022, at 10:30 in the Curran-Shaffer Funeral Home in Apollo, with Pastor Joshua officiating. Afterward, there was a private burial in Rowley Cemetery, Hillsdale, PA.
A simple video of the service can be seen here:
Sometimes we cannot be together as we would like to be. Distance, health, and weather can be real impediments, but they do not have to isolate us entirely. This is part of the reason this newsletter exists, to keep us connected. Faithlife, phone calls, letters, cards, photos, and videos, all create opportunities to at least peek in on each other and encourage each other. It is easier to feel like you are not alone when you maintain contact with the people you love and who love you. Participate in the conversations and be a part of an online Community of Faith that will encourage, equip and empower you to know God, love God, and live fully alive through Him.
Connect with us @
WWW.FAITHLIFE.COM/PINERUNEMC
EDUCATIONAL SCHOLARSHIPS
Our goal for 2022 was to raise $10k, which is audacious, to say the least. Thing is, we did raise almost $6000 with more than $300 coming from our Mason Change Jars. This allowed us to give away 5 $1000 scholarships for graduating High School Seniors this year. If you missed our Scholarship Sunday Celebration, you can check it out here:
https://pinerunemc.org/scholarships
Coming up on October 1, 2023, we will be having our 2nd Annual Fall Scholarship Festival. If you would like to help make this event even more successful than last year, speak to Kylee Hesketh.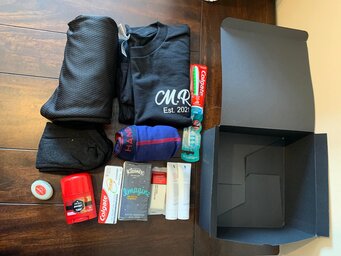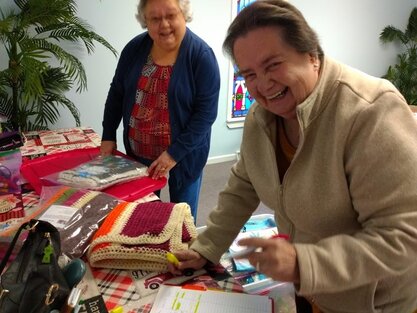 KNIT WITS
The Knitwits are in need of people to make hats or prayer shawls. The need has greatly increased. Allegheny Health Network distributes to Cancer patients and the Homeless throughout Western PA. Military Pocket shawls are distributed at the VA.
It has been several years since we participated in a Rise Against Hunger event. We are excited to get back to it.
Donations are being accepted during July - You can note it in the memo of your check or drop cash in the jug by the door in the foyer of the church. We will be packing the meals on the morning of September 10th.
For more information speak to Kathy Johnson.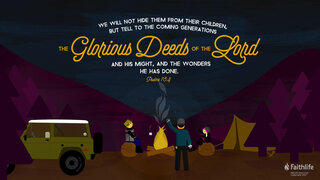 Youth Ministry
In addition to his service on our Board of Stewards, Dan Sherbondy has been finding fun things to do with our Jr High and High School Students over these last few months. What a blessing he has been for us and our kids. Pray for them, and him, that God would do something special in all their lives through these experiences.
This month they will be putting on a FREE carwash @ the Advanced Auto Parts store in Leechburg on JULY 9TH from 10PM-2PM, as a way to show the love of Jesus to the Community. For more information speak to Dan Sherbondy.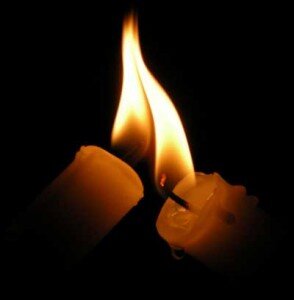 EMC Course of Study candidate, Michael Baun is going to come out on two Sunday evenings in July. He will be taking us on a 2-part exploration of the first chapter of the Gospel of John. We would love to have you join us.
Sunday Evening, July 10th @ 5 PM.
Sunday Evening, July 17th @5 PM.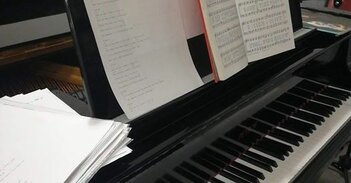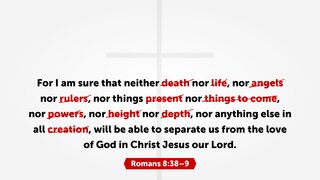 PUBLIC SAFETY TEAM
With the coming addition of a defibrillator, anyone with training in CPR willing to provide a rotation during Church services is welcome. Please speak to Pastor RJ or Tim Clark.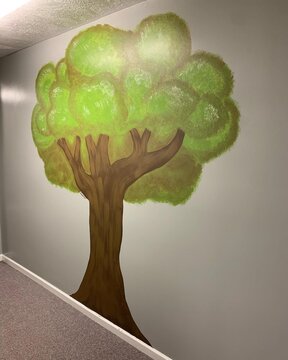 Get excited about
OUR FAMILY TREE: A PHOTO WALL
Bring in a 3x5 photo of your family that you want to share & we will put it on the wall. Eve and David painted this tree to give us a proper backdrop.
With the growth of our church, this is a great way for us to connect names and faces.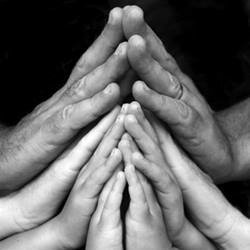 Praise The Lord!
He Answers our Prayers!
Pastor Lee offers a time of Intercessory prayer after Sunday Services. Please don't hesitate to stay and ask. God hears and answers our prayers.
Also. Remember. We have a Prayer List that we update monthly (contact the Office for this), and a Prayer/Praise Wall on our Faithlife online platform that you can access and use to share as well.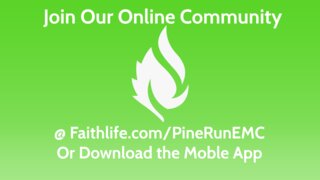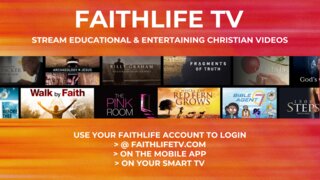 Looking For An Easy Way To Share The Faith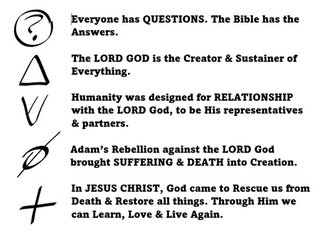 Check out these resources on our website!
Become A Supporting Partner!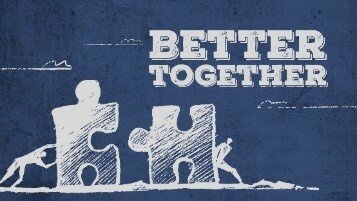 The Community of Faith is the Original Crowd-Funding Experiment. We can't do any of this without your support.
And Remember...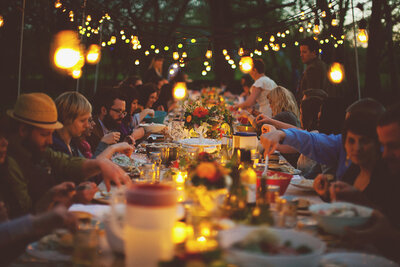 We have plenty of room at the table. So help us expand our reach & our impact by telling a friend about what we're doing.
Also, if you are not yet connected with us @ http://www.Faithlife.com then click the link & make a profile (please use your full name so we know who you are). ​Once you have that done, just search for The Community Church of Pine Run EMC and click on the FOLLOW button.
This will give you access to our directory & calendar. Plus you'll be able to see all the stuff we're doing, participate in the conversations, and be a part of an online Community of Faith that will encourage, equip and empower you to know God, to love God, and to live fully-alive through Him.
*******
The Community Church of Pine Run was originally established in 1861 in the Historic Alle-Kiski River Valley, on the outskirts of the town of Apollo, in Washington Township of Westmoreland County Pennsylvania.
We are a Community of Faith that is biblically-based, family-oriented, naturally diverse, and multi-generational; committed to loving God and others in real and practical ways.
*******
This Is What Coming Home Feels Like!
One Last Thing!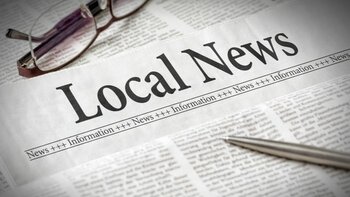 For many, this newsletter is a solid reminder of their part in our Community. There are so many talented people, we would love to include your contributions, stories, celebrations, praise reports, prayer requests, photos, and whatever you would like to share with the community. It's easy, just send an email to office@pinerunemc.org & we will take it from there.
God. Family. Community.
Our address is: 190 Pine Run Church Rd, Apollo, PA 15613, USA