April 2021 Newsletter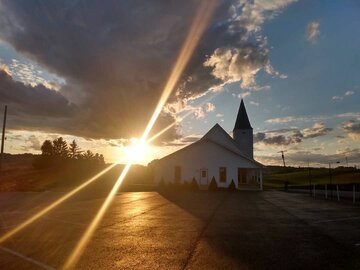 Greetings in the Grace and Peace of our Heavenly Father, whom, through the work of our Lord Jesus Christ and the Fellowship of the Holy Spirit, has brought us together.
As we come into our second month using the Faithlife Platform, we are all super excited about the many opportunities it is opening up for us. The last year was hard, and connection was difficult to accomplish. So while Faithlife is obviously not a perfect solution, it does go along way in the right direction.
If you're not on Faithlife with us yet, don't wait. Making an account is simple and the benefits are fantastic; online community and communications, educational and entertainment content, as well as top of the line bible study tools. If you are already on Faithlife, make it your homepage for your internet and start posting. Let's fill the space with encouragement & testimonies of the things God is doing in our Faith Community. You can also use the prayer tab to share your burdens, and to keep us updated about what God is doing to answer on prayers on your behalf. Here are some videos to get you started.
Nothing will ever replace Face-2-Face community, but this can be a source of nourishment in times of extended absence. And to this end, we've included links in this month's newsletter, to some stuff you may have missed. Enjoy, & we'll see you soon.
Blessings.
"Do not be deceived: God is not mocked, for whatever one sows, that will he also reap. For the one who sows to his own flesh will from the flesh reap corruption, but the one who sows to the Spirit will from the Spirit reap eternal life. And let us not grow weary of doing good, for in due season we will reap, if we do not give up. 10 So then, as we have opportunity, let us do good to everyone, and especially to those who are of the household of faith."
Galatians 6:7-10, ESV
Reflections on the Way: Historical Facts

This month we celebrate the greatest moment in Human History. It was the moment that changed, literally, EVERYTHING! I am speaking of the Resurrection of Jesus Christ from the grave. Everything in the Apostolic texts (i.e. the New Testament) points back to this as the final seal of God's approval on the work of Messiah to redeem, reconcile, and restore humanity to it's original place in God's creative design. But the Resurrection is not only of theological significance within the framework of the Revelation of the Word, it is also of great practical significance as the evidence that Jesus was who He said He was & that His life & teaching were more than just the ramblings of another contemplative moral philosopher challenging us to do better (cf. Hanegraaff, The Third Day, 2003).
It is worth noting that in Acts 1:3, Luke asserts that the verification that Jesus was who He said He was is to be found in the Historical Facts. This is no small claim, because facts are true whether we like them or not. Facts are objective. We cannot sit in judgment on them, rather it is they which sit in judgment on us. It is the facts which Luke calls "infallible proofs". It is these Historical Facts which Hanegraaff articulates as Jesus' fatal torment, the empty tomb, His many appearances, & the transformed lives of the Disciples (p.4).
In 1 Corinthians 15, the Apostle Paul goes so far as to say that if the Resurrection is not a historical fact then our personal faith in Jesus, as well as the Confession of the Christian Faith, are both worthless. But if the Resurrection is an actual historical fact then it is a game changer. And this is what we need to decide, is the Christian bible just a book of folklore and fables to be taught in Sunday school to fashion good boys & girls? Or is it the historical record of God's interactions with humanity, detailing for us His Plan & Purpose, Our Rebellion & Struggle, His unyielding Love & covenant Faithfulness, & Our Return to Him?
The Answer to these questions is t he difference between an empty confession of "He is Risen Indeed" & a transformative confession of "HE IS RISEN INDEED!" The difference between a life of dead religious observance, & the Life that is Truly LIFE. Only the latter will impact our families & our communities for the good we all desire to see.
SHALOM,
Pastor Joshua
Pastor RJ's Library: The Christian Husband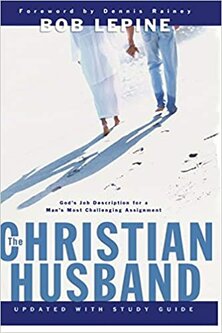 "You should never judge a book by its cover."
An old cliche to be sure, but cliche or not, it is usually true. In terms of "The Christian Husband" by Bob Lepine I would take that notion a bit further and add that you should not judge a book by your own skepticism.
I have to admit, when Pastor Joshua added this particular volume to my study and review list I took one look at it and assumed that I already knew everything I needed to about it. There was no doubt in my mind that the author would go one of two common directions. Either he would be preachy and lofty, excluding the down and dirty reality of marriage and replacing it with biblical idealism. Or he would subject me to a watered down self help mess, devoid of any real biblical truth. In my mind at the time there was no in between. I could not have been more wrong.
As it turns out Mr. Lepine had written something very different than my expectations could have anticipated. From page one, this book is designed not only to educate the reader but to engage them as well. It addresses the reality of the struggles and failures inherent in being a husband while at the same time unapologetically holding them up against the biblical standard.
"The Christian Husband," is broken into three main sections each with several chapters that tease out the primary theme of that section. It opens with the dialogue of an interview for the position of husband. In the back and forth we begin to see that the applicant, though excited about the position, is woefully ill prepared to execute or even understand what duties are expected of him. This interview theme runs throughout the book and allows the reader to continually return and recalibrate as new ideas are placed before them. At the end of each section we are given a list of questions to consider before we move on to the next section. This allows the reader to move from passive reader to active learner, fully engaged with the material.
Now for the big question. "Is this book only for husbands?" I would have to answer that question with a resounding "NO". Though married Christian men may be the initial focus of this book, much like the Scriptures, the initial audience and the total audience are not the same.
I would recommend this book to several different categories of people. The first is obviously men who are currently married or about to be married. But we should consider the value it could have for parents of young boys as well. I believe that this could be a great road map for parents as they train up the young men in their lives and prepare them for the covenantal calling of marriage. Or, how about women and young girls? As a father, I desire that the man my daughter marries be a biblical husband, and one way to help her achieve such a union is to prepare her for what to look for in a potential suitor. Furthermore, in Eve we find that for a woman to be a godly wife, she must act as a "help-mate" to her husband; and it is my opinion that the greatest help a wife can be, is to be ready and willing to call her husband back to a godly standard himself and this book is a great jumping off point for that endeavor.
In conclusion, "The Christian Husband" by Bob Lepine is a solid read that will challenge the reader without isolating them, and has earned a place in my marriage counseling library. I hope that if this is a subject of interest for you that you will take the time to prayerfully consider this work.
Other readings to consider:
From the author: "Love Like You Mean It" "Helping Your Children Know God"
On the subject: "The Masculine Mandate" By Richard D. Phillips
Ministry Spotlight On Worship & the Arts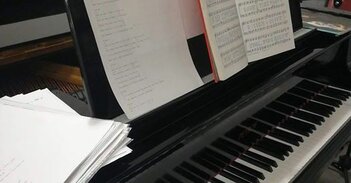 Currently, Eve Alexandria Strunk is our director of Worship and the Arts. Interestingly though, she actually began filling this role before it was a role to fill.
For several years, as a budding local artist, she acted as a kind of Artist in Residence for us. She created crafts for Children's Church & VBS, painted various things to beautify the Church, and taught art classes to help raise funds for our Educational Scholarships.
Almost 2 years ago, when we found ourselves without a Congregational Worship Leader, Eve drew upon her classical training under Ms. Sandy Rubright at the Western PA Music and Arts Academy, and stepped in, shouldering that responsibility as well. Not only has she done this with excellence, finding that delicate balance between the Traditional and the Modern, but she has also begun to train others for this ministry as well. Because of her active tutelage, her younger sister Katelyn, at the tender age of 13, has been able to lead our congregational worship on several occasions. Furthermore over the last several months she has been able to incorporate various musicians for our monthly Night of Worship, including some of our own youth whom she has been tutoring musically.
Although she works full-time as a barista at Coco's in Leechburg, she is absolutely committed to seeing our Faith Community be a place that embraces art as an expression of worship. Her efforts in this have helped to foment a culture of creativity here that is beginning to blossom as other artists and musicians have begun to connect and share their gifts and talents as well. Soon, God willing, we will have leaned into every area of the Arts: Musical, Visual, Media and Theatre. In the end the only thing that limits our potential, is our willingness to imagine what is possible.
Facilities Care

PARKING LOT PROJECT: A big thank you to Tim Clark and Mike Marangoni for coming out and repainting the lines in the parking lot.
ROOF REPLACEMENT PROJECT: At the Congregational Meeting in January, we decided to put a new roof on the church. This is going to cost upwards of $60,000. We have already raised almost half of this, so if you would like to help us raise the rest, in addition to your regular offerings, please make a note of it on your gift (Building Fund: Roof) so that we can make sure the funds have been allotted properly.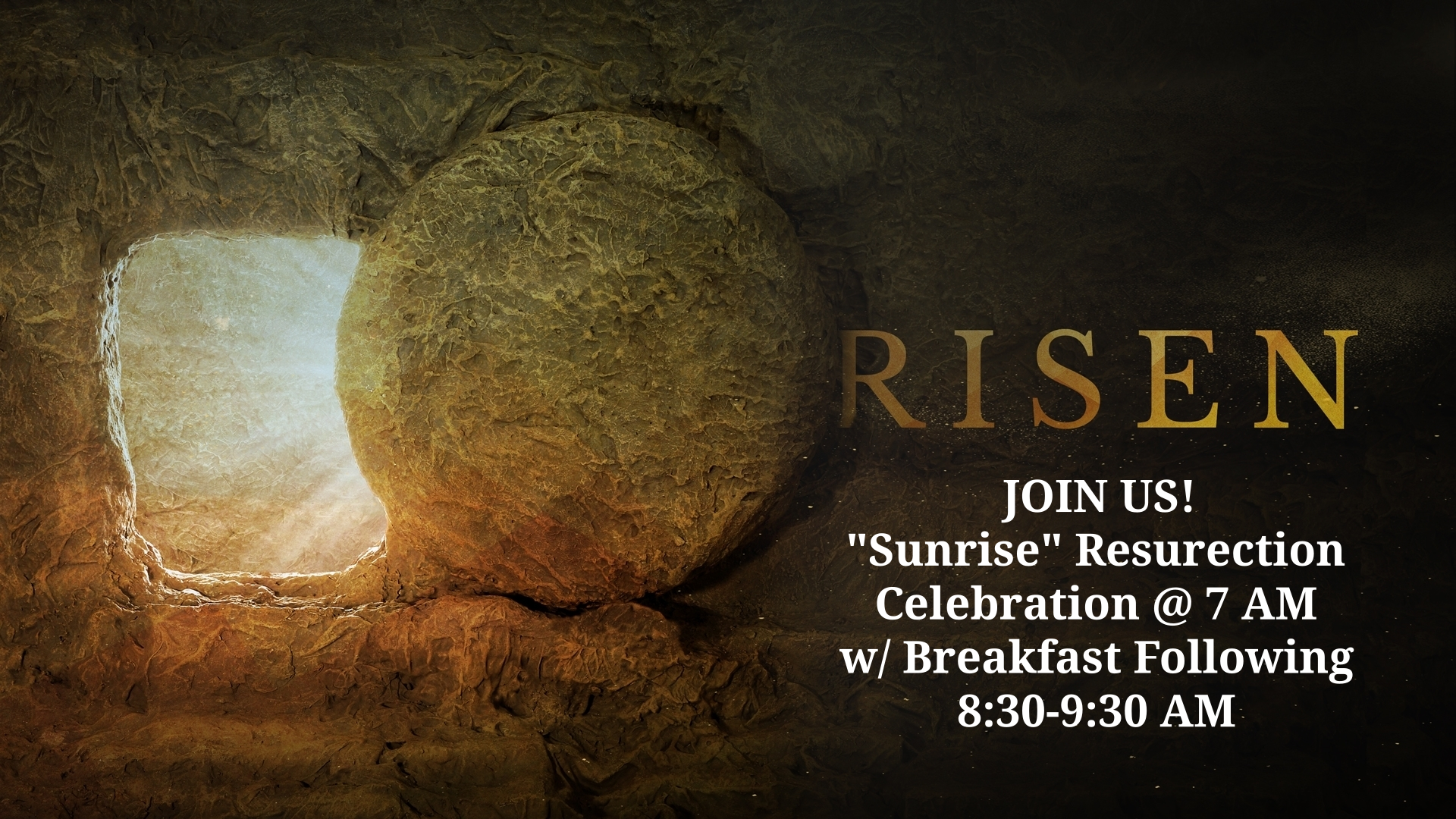 Sunday, April 4th, 2021  •  7:00–9:30 am
The Community Church of Pine Run EMC
 • 
Watch Care & Intercessory Prayer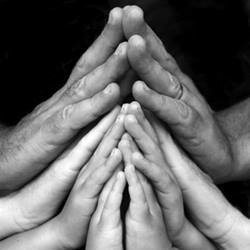 Access the Full Prayer Board On Faithlife Here.
APRIL PRAYER LIST
For our Leadership & Denominational Connections:
Pastor Joshua & Allissa.
Pastor RJ & Kylee.
Eve Alexandria Strunk
Our Board of Stewards & their Families.
Jim & Kathy Johnson.
Mike Marangoni.
Brian & Kim McCollim.
Mike & Michelle Kushner.
Our EMC Superintendents & their Families.
(International) Max & Judy Edwards.
(North-East) Brian & Tammy Hammond.
(West) Wes & Lorrie Mackey.
(South) Kevin & Carolyn Brouillette.
For our Missions and Outreach Partners:
Jeff Zito, Missionary w/Jacob's Hope.
Jim & Emma Dunmire, Kiski Valley Habitat for Humanity.
Cathy Sloan, Regional Director of Child Evangelism Fellowship.
Joshua & Amanda Westurn, Director of Kiski Area Youth Network.
Kiski Area Association of Churches.
For the Needs of our Family and Friends:
Altman, Ann
Black, Mckenna
Brank, Sharron
Busshaus, Ann
Cairns, Kathy (& her mom)
Carroll, Dave & Penny
Chase, Elliot
Clark, Tim & Cathy
Cloud, Jim & Family
Cook, Bob
Crawford, Frank & Ann
Dillon, George
Domiano, Chris & Beth
Doverspike, Boyd & Sandy
Dunmire, Jim & Emma
Edmondson, Faith
Elwood, Rose Mary
Fanning, Erin
Frick, Loretta
George, Brian
Grimm, David
Guthrie, Dwight
Hamilton, Dave & Diane
Hutchinson, Caiden
Illar, David
Kilcrease, Toni
Klisavge, Ted
LaPierre, Tracy
Lomb, Helen
Long, Jen & Abigail
McIlwin, Mary
Megee, Helen
Miller, Robert Sr.
Pisarcik, Cindy
Reidel, Spencer
Sellers, B. & Family
Serwinski, Martha
Shirey, Emma > Cancer
Shirey, Mark & Matthew
Sloan, Kimmy
Smeltzer, Bill
Swenson, Harry > Spinal Cancer.
Wolfgang, Kelly
Widmer, Ray & Cynthia
Young, Jimmy
Zerby, Bud
Pray for our Service Men:
(E-6) Tech Sergeant Travis Pauly – US Airforce Reserve
Airman Daniel Stiffler – Active Airforce
Airman Nicolas Stiffler – Active Airforce
Pray for our College Students:
Daniel Johnson
And Remember...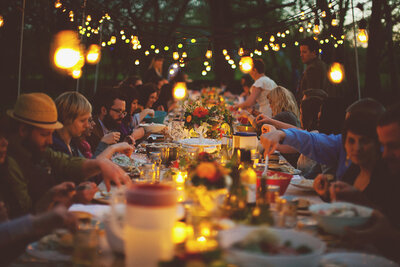 We have plenty of room at the table. So help us expand our reach & our impact by telling a friend about what we're doing.
God. Family. Community.
Our address is: 190 Pine Run Church Rd, Apollo, PA 15613, USA