June 2021 Newsletter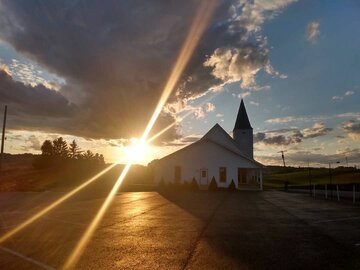 Greetings in the Grace and Peace of our Heavenly Father, whom, through the work of our Lord Jesus Christ and the Fellowship of the Holy Spirit, has brought us together. As May ends and June begins, there are many things to be thankful for and to celebrate.
On May 9th the Evangelical Methodist Church turned 75. There is a fantastic video that headquarters made, but unfortunately, we were asked not to post to social media. If you would like to see it you can email the church office and someone will send you the link. It commemorates the courage and faith that was required for our denomination to get where we are today.
Similarly, on May 31st we celebrate Memorial Day. Again, a time to remember the sacrifices made on our behalf by those who would never know most of us. Men and women of courage who gave everything for the dream of a better tomorrow. It has been said that the truest expression of liberty is found in the character of those who plant trees that will shade their grandchildren.
Finally, while it was April of 1861 when the Pine Run Congregation was formally organized, it was June 5th of that year when the cornerstone of this church was laid. This is part of the reason why we will be having our Messianic Pentecost Celebration on June 6th this year. It is a good time to remember how God has been Faithful to Us for the last 160 years.
There is so much to praise Him for. Let us keep our eyes on Him, setting our minds on His Kingdom, and keeping Him first in all things; so that we might be found faithful partners with Him in His work. For we are called to lead the nations, to call them out of the darkness, and to model for them what it looks like to Live Fully-Alive.
SHALOM.
Pastor Joshua
"I thank my God in all my remembrance of you, always in every prayer of mine for you all making my prayer with joy, because of your partnership in the gospel from the first day until now. And I am sure of this, that He who began a good work in you will bring it to completion at the day of Jesus Christ."
Philippians 1:3-6, ESV
Download
Gather around the table with Pastor RJ Hesketh and search the scriptures together. Sunday evening focus on digging deeper into the Sunday morning message & exploring any questions which are directly related.
Sunday, June 6th, 2021  •  5–6 pm (EDT)
Download
We set aside the last Friday of each month for a day of intercessory prayer (9AM-5PM). Come & See what God is doing @ Pine Run EMC.
Friday, June 25th, 2021  •  9 am – 5 pm (EDT)
Watch Care & Intercessory Prayer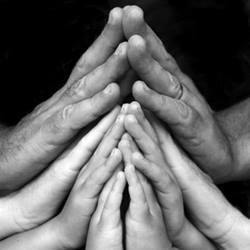 Access the Full Prayer Board On Faithlife Here.
JUNE PRAYER LIST
For our Leadership & Denominational Connections:
Pastor Joshua & Allissa.
Pastor RJ & Kylee.
Eve Alexandria Strunk
For our Board of Stewards & their Families.
Jim & Kathy Johnson.
Mike Marangoni.
Brian & Kim McCollim.
Mike & Michelle Kushner.
For our EMC Superintendents & their Families.
(International) Max & Judy Edwards.
(North-East) Brian & Tammy Hammond.
(West) Wes & Lorrie Mackey.
(South) Kevin & Carolyn Brouillette.
For our Missions and Outreach Partners:
Jeff Zito, Missionary w/Jacob's Hope.
Jim & Emma Dunmire, KV Habitat for Humanity.
Cathy Sloan, Reg. Dir. of Child Evangelism Fellowship.
Joshua & Amanda Westurn, Dir. KA Youth Network.
Kiski Area Association of Churches.
For the Needs of our Family and Friends:
Altman, Ann
Black, Mckenna
Brank, Sharron
Busshaus, Ann
Cairns, Kathy (& her mom)
Carroll, Dave & Penny
Chase, Elliot
Clark, Tim & Cathy
Cloud, Jim & Family
Cook, Bob
Crawford, Frank & Ann
Dillon, George
Domiano, Chris & Beth
Doverspike, Boyd & Sandy
Dunmire, Jim & Emma
Edmondson, Faith
Elwood, Rose Mary
Fanning, Erin
Frick, Loretta
George, Brian
Gibson, Joe & Joanne
Golding, Leanne
Grimm, David
Guthrie, Dwight
Hamilton, Dave & Diane
Hutchinson, Caiden
Illar, David
Kilcrease, Toni
Klisavge, Ted
LaPierre, Tracy
Lisenbigler, Christina
Lomb, Helen
Long, Jen & Abigail
McIlwin, Mary
Megee, Helen
Miller, Robert Sr.
Parson, Deanna
Pisarcik, Cindy
Reidel, Spencer
Robertson, Harry & Shirley
Rosensteel, JY & Bernice
Sellers, B. & Family
Serwinski, Martha
Shirey, Emma > Cancer
Shirey, Mark & Cheryl & Matthew
Sloan, Kimmy
Smeltzer, Bill
Swenson, Harry > Spinal Cancer.
Wolfgang, Kelly
Widmer, Ray & Cynthia
Young, Jimmy
Zerby, Bud
Pray for our Service Men:
(E-6) Tech Sergeant Travis Pauly – US Airforce Reserve Airman
Daniel Stiffler – Active Airforce Airman
Nicolas Stiffler – Active Airforce
Pray for our College Students:
Daniel Johnson
Luke Golding
And Remember...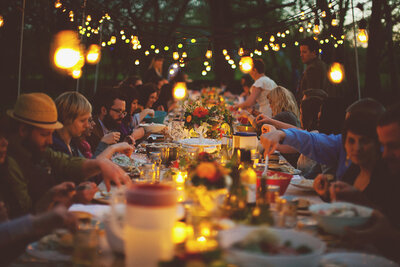 We have plenty of room at the table. So help us expand our reach & our impact by telling a friend about what we're doing.
God. Family. Community.
Our address is: 190 Pine Run Church Rd, Apollo, PA 15613, USA