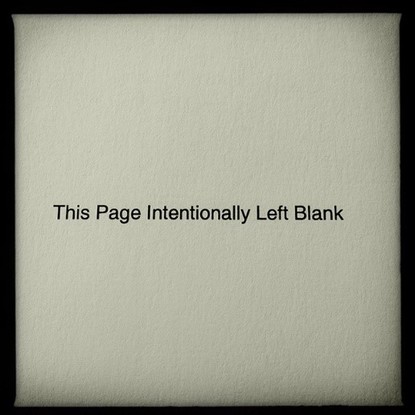 This Page Intentionally Left Blank
Have you ever gotten to the end of a book (or movie, TV series) and turned the page expecting "more" only to find that it ended? I've read a few books, one very recently – a crime-drama where all along they were developing a second plot-line/story – but at the end, they didn't resolve it. The bad guy was not caught; the good guy didn't bring him to justice. I flipped back and forth several times expecting there to be a glitch (I was reading via my Kindle), as if there were pages missing. There were not. It was most unsatisfying … so unsatisfying, I can't wait until my next vacation so I can buy the next book in the series and see if they resolve it!
That's kind of how the Old Testament (OT) ends. God's people return from exile to rebuild Jerusalem and the Temple. There is some drama involved there, but then the OT just ends. Well, actually, it ends with the threat of a curse ("utter destruction" – NIV and ESV). And then, Heaven goes silent.
What Happened on that Page Between the Old and New Testament?
9 We do not see our signs; there is no longer any prophet, and there is none among us who knows how long. Psalm 74:9 (ESV)
Unless you are a history buff or a Bible Geek like me, you probably don't think much about it or even care. But when we read the New Testament, it is helpful to know the context of the day. A lot changed in Palestine that shaped the landscape where Jesus lived and died.
The Old Testament ends (Ezra and Nehemiah appear 15th & 16th in order but record events at the close of the OT era, along with the prophets Zechariah, Haggai and Malachi) with The Remnant of Israel returning to a decimated and desolate land. Although they have the blessing and backing of a foreign king, they are just a rag-tag group trying to reassemble some semblance of a nation … which they fail to do.
The final words of the OT are an ominous "thud" and threat (see Malachi 4:5-6), and God goes "silent." For the next 400 years, no prophet hears from God; no words are heard from Heaven; no angel appears with a message. (1) The people wait … and forget. It is helpful to grasp this extended silence so that the dramatic revelation, beginning with Zechariah (Luke 1:5-25), and entrance of Jesus onto the human stage can be appreciated.
There are a lot of changes that take place on the global and local level during the intervening years. When the NT era opens, Rome has "custody" of Judea. There is good and bad in that; the good is that there is law and order and Israel has some autonomy, at least they are permitted to maintain their religion and customs – but they could not mete out the death penalty, which is why they needed Pilate's (2) permission to crucify Jesus. There is a universal language, "Greek," including a Greek translation of the OT Hebrew Scriptures (The Septuagint) and the Roman roads made travel much easier. These made the transmission of the Gospel to the known world much easier than it would have otherwise been in ancient times.
Other changes included synagogues popping up in most towns (Jesus would speak in several synagogues during His ministry);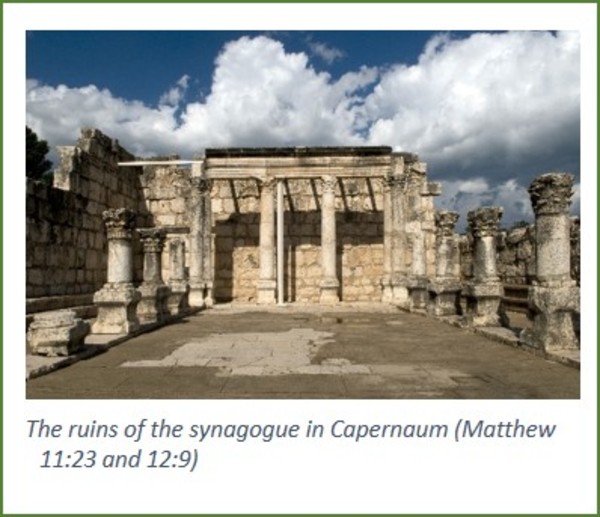 Rabbinical commentaries and schools of thought (Jesus was considered a Rabbi and His teaching methods, though more authoritative than the others, was not strange to the people of that day); and the development of the Pharisees and Sadducees, religious factions that were more concerned with acquiring and using power than they were with being good shepherds of God's people. This explains some of the tension and contention between Jesus and the "religious leaders" of His day.
The ultimate result was that the common person was spiritually dry; oppressed, depressed, confused, apathetic and they just "existed." Rome kept a heavy thumb on them through taxation, laws and a military presence. The Pharisees or Sadducees (depending on which group had the power at the time) offered no spiritual hope or help, but rather placed even heavier loads on the people.
It was into this spiritual, hopeless vacuum, this "darkness" (Isaiah 9:2) that Jesus was born. The people were in desperate need of good news (the Gospel), of hope, of healing. They wanted a political leader who would throw off the Roman oppression and improve their physical condition. For the most part, they weren't even thinking about or concerned for their spiritual drought. This made Jesus' message both needed and intriguing to them. This is also why they didn't glom onto Jesus' message but rather stayed on the fringe for the most part.
Can you identify with that same feeling of drought when you haven't heard from God in a long time? I can tell that these seasons of drought for me manifest in my thinking, my attitude and even my daily walk and quiet time with God. The big difference though is that I am not / should not be dependent on outside sources for my spiritual "feelings of dryness." God has placed His Holy Spirit in each one of His children; I/we have His Word so that I/we can hear from Him any time I want. But still, some days, I feel like that lonely, blank page that separates Malachi from Matthew. But I am also reminded that tomorrow is just a sunrise away and the Gospel, the Good News of Jesus Christ is just a page turn away.
________________________________________________________________
It could be argued that the dreams of Alexander the Great and the High Priest at the time, and the miracle of the eight-day oil supply (resulting in the Hanukkah celebration) were instances of God speaking from Heaven. Without denying that these could have happened, they were not direct revelations or messages of God to His people through prophets or priests.
Archeologist have recently deciphered a signet ring with Pilate's name inscribed (read this article). Critics of the Bible have long doubted the accuracy in regard to Pontius Pilate but the evidence is beginning to silence them.