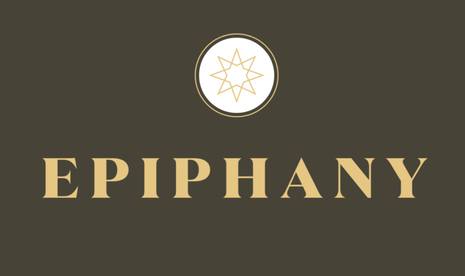 Bible Reading Plan Seasons: Epiphany
We are continuing our one year reading plan through Seasons. You can download the whole pdf here.
Below is the introduction to the Epiphany section:
If you're not very familiar with the Church Calendar, you've probably never heard of this particular season. It's often overlooked, and aspects of it, for better or worse, tend to get lumped into the traditional celebration of Christmas. But, even though it might seem obscure and confusing on the surface, Epiphany proves an essential part of the gospel—the story of Jesus.
Epiphany, which literally means "to show" or "make known," is about Jesus Christ being revealed as both the divine Son of God and as Savior to the whole world. There are three specific stories within the Scriptures that mark the season of Epiphany. First, though typically connected to the Christmas narrative, the journey of the Magi reminds us that Christ came not just for the Jews but also for the Gentiles, showing God's heart for the nations and the continued fulfillment of His promise to Abraham. The two other events that mark Epiphany are the baptism of Jesus by John the Baptist and the miracle at the wedding feast in Cana. Both events, in their own way, reveal the divinity of Jesus Christ.
Focused on the coming of Jesus as the Son of God and the hope of the nations, Epiphany marks a time of celebration, rededication and declaration. It is a season for us to affirm the truth that Jesus Christ is the second person of the Trinity, the Word who became flesh to dwell among us, who was sent from the Father by the Spirit to reconcile people of all tribes, tongues and nations back to the Father by the Spirit. And, as we affirm the manifestation of Jesus Christ, we are called to renew our faith in Him and to proclaim the good news that Jesus came to save sinners—both Jews and Gentiles. Some even say Epiphany serves as a sort of break between the coming of Christ and the passion of Christ, a season to rest in the promises of God fulfilled.
At the beginning of every year, our culture becomes obsessed with New Year's resolutions and aspirations for the future—if we only looked a certain way or did a certain thing. And as Christians, we often find ourselves caught up in this false story—a story of narcissism, materialism and romanticism—that says we can be better and feel better if we just try harder. But Epiphany offers a counter-story, a different way of starting the new year: By entering the story of Jesus, remembering and rejoicing in the manifestation of Christ as Lord and Savior of the world, we are then compelled to renew our union with Christ and to manifest Christ through the way we live our lives.