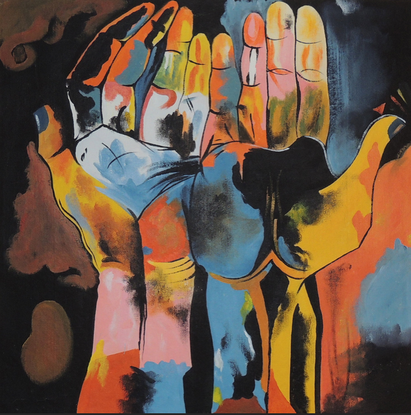 Racism, Multiculturalism, and the Local Church
[As I browsed several Christian websites recently, the issue of racism and multiculturalism in the church is a prevalent theme. That is sad. Here are some thoughts for our local body of Christ]
We are fortunate in our church to not have an issue with racism. We have a proper biblical and theological perspective, and I am thankful to our Lord for that. The moment a church talks about racism and how to be multicultural, they have fallen into the trap of the world.
Believers who make up the local church are to make disciples of all nations, teach the gospel of Jesus Christ, love all the brethren, keeping an upward look—not becoming entrenched in the issues of the world. Satan would like nothing better than for a local church and its leaders to focus on multiculturalism. What a waste of time!
As believers, we have a much higher calling than to immerse ourselves in "isms", and the same issues the world wallows in. The world does not have the Holy Spirit like we do! We are separate from the world. Because of His Spirit, we are one in Christ,
Galatians 3:28 (NKJV)
"There is neither Jew nor Greek, there is neither slave nor free, there is neither male nor female; for you are all one in Christ Jesus."
The Gospel transcends all earthly issues. They will know we are disciples by our love (John 13:35), not our cultural makeup. Why should there be no hint of racism within the body of Christ? Because all are one in Christ and all believers are indwelt by the unifying presence of the Holy Spirit.
Is there racism within Christian churches? I suppose there is. There is also adultery, fornication, gossiping, disobedience to parents, apathy for the things of God, and so on. Wherever there are people, there is sin. The gospel cures all of these sins. As believers we are to stop doing them.
1 Corinthians 6:11(NKJV)
"And such were some of you. But you were washed, but you were sanctified, but you were justified in the name of the Lord Jesus and by the Spirit of our God."
No beloved, we are different—We are seated with Christ in heavenly places. When we see ourselves "in Christ," the things of the world become strangely dim and we become more loving to everyone around us, regardless of their melanin content or what foods they eat.
When Christian leaders think of themselves as the unifiers they have fallen into the world's trap. Believers are not called to manipulate the cultural makeup of the body of Christ, nor should we try. We plant and water, but God gives the increase (1 Corinthians 3:6).
Believers in the local church are messengers of the Good News and Christ's ambassadors (2 Corinthians 5:20). It is Christ who draws all people to Himself (John 12:32). Let us continue, as we have done for 15 years, to keep our focus in its proper place in our local church and speak of Christ, and Christ alone.
(c) 2019 Roger L. Feenstra