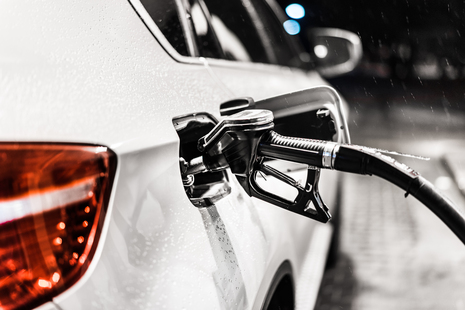 Filling Up
In Acts 13, Paul and Barnabas are sent to Cyprus and then on to Antioch in Pisidia. The reactions of the people to the gospel are quite varied. Some are astonished and believe in Jesus. Others become angry and revile Paul as he preaches. Really not all that different than what we see in today's culture.
The words that I highlighted in this passage were "filled" and "full" because that word seems to be the key in understanding the wildly different reactions. In verse 9 we read that Paul was "filled with the Holy Spirit" and he boldly confronts a magician named Elymas who was opposing him and the people to whom he was preaching. Paul tells Elymas that he is "full of all deceit and villainy". In verse 45 we see that the Jews were "filled with jealousy" and they began to contradict Paul and revile him. Finally, in verse 52, we see that the disciples are "filled with joy and the Holy Spirit".
So we see here that we can either choose to be filled with our own selfish desires and attitudes, in which case we will oppose the gospel, or we can allow God to fill us with His Holy Spirit, which brings joy as we conform our lives to the gospel. What are you filling your life with today?