Publishing Faithlife Sermon problem.
https://sermons.faithlife.com/sermons/369519
This week's sermon included a video clip (that I was able to successfully upload to Proclaim Media and play during the sermon). When I try to Publish this recording to Faithlife sermons I repeatedly get an error. I've been able to upload an MP3 of the message audio, but have no video associated with this sermon. The only thing I can think that is different from previous weeks is the inclusion of the video clip. Any suggestions? Where should I send the Log Files?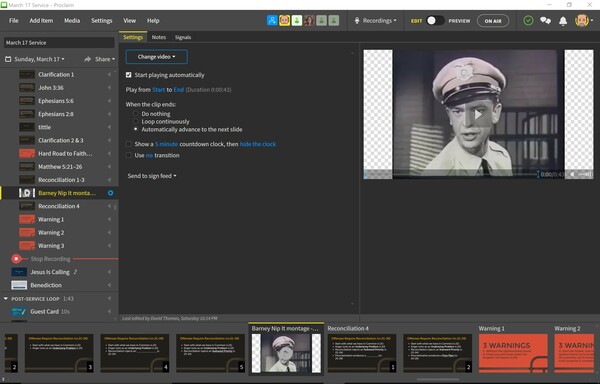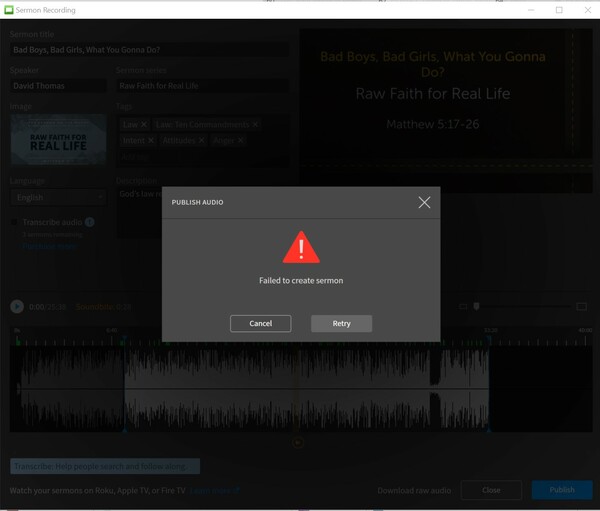 Hello

David Thomas

, Sorry for the trouble here, you can send the log files to support@faithlife.com. It'll likely include an error message that can help us track down this issue.