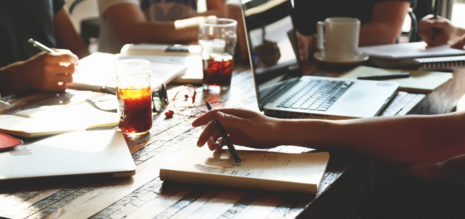 Class: Leading Others In Discipleship
Would you like to grow in leading others to follow Jesus? This class is for you! All are welcome and invited.
Every Christian should be influencing (leading) others to follow Jesus and so the content of this class applies to everyone. Additionally we want all future leaders and apprentices of Intentional Communities to go through this content. But even if you do not see yourself leading an Intentional Community, this will be a great class for you!
Details:
Every Saturday. Starts June 15 and ends August 10.
7am to 8:30am
Includes breakfast and coffee
Will include some basic home work
Register by emailing Rich Shipe (rich@harvest.bible)
Church office: 44121 Harry Byrd Hwy STE 240, Ashburn, VA 20147 (Google Maps)
Class Schedule:
June 15 - The Christian Leader: Acts 2:36-41; Lk 14:25-35. You must be a disciple to make disciples.
June 22 - The Praying Leader: Eph 3:14-19; James 4:6-10. It's better to pray and do nothing than to work tirelessly without praying.
June 29 - The Loving Leader: Jn 13:34-35, 17:20-26; Acts 2:42ff. You must genuinely love those in your care. Avoid "doing ministry" without loving people.
July 6 - The Equipping Leader: 2 Tim 2:2; Eph 4:11-16. The goal is reproduction of disciples. Therefore we equip others to stand on their own and not to remain dependent on leadership.
July 13 - The Vulnerable Leader: Gal 6:2; James 5:16. Authentic community requires vulnerability and we must lead by example.
July 20 - The Missional Leader: 2 Tim 1:7; Matt 28:18-20. Keeping focused on God's mission of the gospel.
July 27 - The Spirit-Filled Leader: 1 Thes 1:4-10; Eph 5:18-21. Growing in holiness and power in response to God's leading.
August 3 - The Compassionate Leader: Matt 25:31-46; Isa 58. Knowing God's heart for those in need and his expectations for us.
August 10 - The Suffering Leader: Matt 16:24; 1 Peter 4:12-13. One of our primary and most powerful means of ministry is to suffer and sacrifice joyfully for the sake of the gospel.