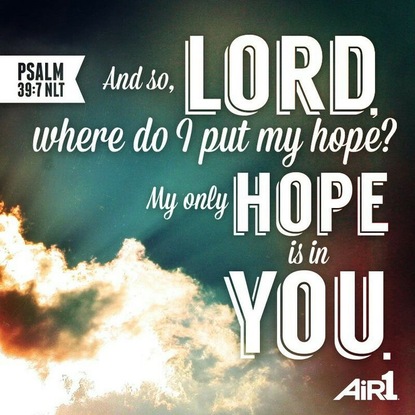 Psalm 39: "David's Silence"
Have you ever met someone who seems to have all the answers? Or how about someone who thinks they have all the answers? Either way, they tend to always have a response, and will be sure to let you know what their thoughts are. Here, we see a different approach from David. We already know that he is wise, but here he takes the silent route, instead of trying to be wise. This was because of his sin. He understood that it was better to be silent, than to speak falsely or dishonor the Lord. But, this came at a cost. David struggles with this, and asked God in his prayer to know his length of days. Remember, David was very much afflicted. He consistently was being pursued, and at times it was just too tough for him to bear. Obviously, David does eventually speak, mostly in the form of prayer. This is key. When we don't know what to say, not only will the Holy Spirit guide us, but we should also turn to prayer, in which the Holy Spirit guides us there as well. Being silent isn't always best, as we know from 1 Peter 3:15 that we should always be ready to defend our faith, but David, unlike Job knew that praising the Father holds much more value than defending oneself. When you at the end of the rope, turn to the Lord and He will pull you up.
#jesus #biblestudy
Thanks so much, Ryan! I like David, too, who seems to come back to God no matter how afflicted he is or how discouraged he is. When he was at the end of his rope, he turned to the Lord because he knew the Lord would pull him up out of the mire. Paul also felt false prophets were attacking his authority, and in the middle of his defense he says, (2 Cor. 10:3) "We are human, but we don't wage war as humans do. We use God's mighty weapons, to knock down the strongholds of houman reasoning and to destroy false arguments. We destroy every proud obstacle that keeps people from knowing God. We capture there rebellious thoughts and teach them to obey Christ." David didn't wage the spiritual war as humans do, either. He went to prayer to wage war. Paul said "We use God's mighty weapons" and prayer is one of those weapons as is the Word of God. These are the two offensive weapons in the armor of God, at our disposal. The rest of the armor is defensive. Praise God who gives us prayer and the Word. He is alone worthy of all praise, honor, glory and power and majesty. He is the only one true God. There is none other. And he is a good good God, as you are going to sing this Sunday. I've really enjoyed 2 Corinthians and look forward to 1 Timothy, starting tomorrow. I also look forward to your next Psalm. Keep on keeping on!