"On the way to Jerusalem, Jesus traveled along the border between Samaria and Galilee. As he entered a village, ten men with skin diseases approached him. Keeping their distance from him, they raised their voices and said, "Jesus, Master, show us mercy!" When Jesus saw them, he said, "Go, show yourselves to the priests." As they left, they were cleansed. One of them, when he saw that he had been healed, returned and praised God with a loud voice. He fell on his face at Jesus' feet and thanked him. He was a Samaritan. Jesus replied, "Weren't ten cleansed? Where are the other nine? No one returned to praise God except this foreigner?" Then Jesus said to him, "Get up and go. Your faith has healed you."" (Luke 17:11–19, CEB)
In Jesus' time the dreaded skin disease of leprosy caused those affected to be unclean and untouchable. They considered this skin disease contagious. Villages would setup a living space outside of the village where those infected had to live. No one entered the village of the sick and those ill were never let out.
However, in this story there was one who was unclean times two. The Samaritan was an unclean foreigner infected with leprosy. Jesus is traveling to Jerusalem along the border of Galilee and Samaria. The ten lepers get word that Jesus is traveling near them. Out of respect they approach Jesus but stay at a safe distance from Him. They call out that to him to show them mercy.
It was customary for a person who had leprosy to see a priest to have theirr disease confirmed or to be pronounced clean if the disease had gone away. Jesus does not say they are healed but sends them to see the priest knowing they will be healed when they arrive. The men notice, on the way to the priest, that they had been healed. No doubt they all felt the joy of being healed. Now they were in a hurry to see the priest so they could be pronounced clean. They could rejoin their families and engage in a normal life.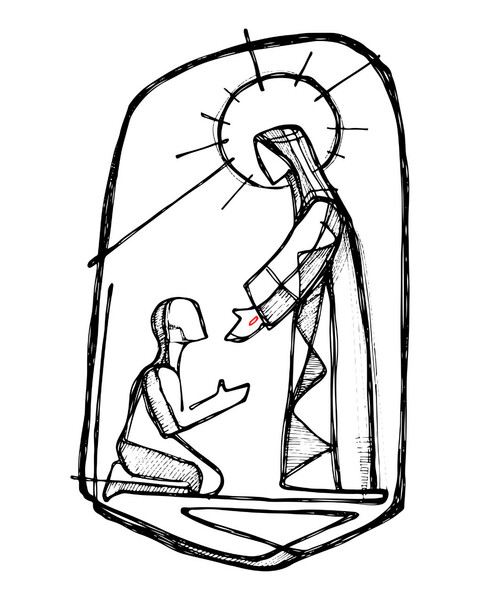 Except the Samaritan who was now clean was still a Samaritan. He was healed of the unclean disease but he was still unclean. The Samaritan turns around and goes back so he could thank Jesus. Jesus wonders why the other nine did not come back. But confirms that the Samaritan was healed through his faith. How do we know the Samaritan had faith? Because he came back to give thanks.
We should have gratitude that God sends people to us. In accepting them into our family they will be healed and so will we. Our nation needs moral healing so we can be proclaimed clean again.
Blessings Pastor Mick