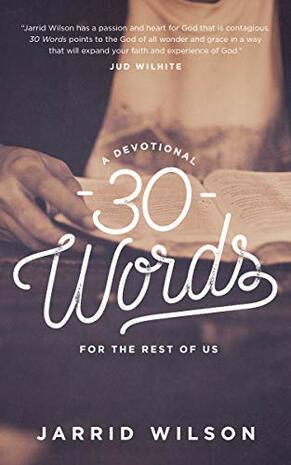 30 Words Daily Devotion
WORD 17 - FEARLESS
"I learned that courage was not the absence of fear, but the triumph over it. The brave man is not he who does not feel afraid, but he who conquers that fear."
―Nelson Mandela
We all have certain things in life that we're afraid of. Whether those things are spiritual, emotional, or physical, fear can creep in at any time and stir up our insecurities. I know we all have human emotions, but when it comes to reaching an encounter with God, why do we sometimes find fear on the path?
In Scripture we constantly read stories of God protecting and rescuing his children. And although we know God is our protector, refuge, and strength (Josh 1:9), we seem to forget these foundational qualities when faced with spiritual opposition.
Satan will do everything he can to get in the way of our spiritual confidence, and that includes using our feelings to distract us from the boldness and power of God's truth. Satan will whisper words of insecurity, saying, "You're not strong enough," "You're not worthy," "You don't deserve this," or "You can't do this."
Don't let Satan or your emotions get the best of your relationship with God. And don't let fear take away your focus on the promise of his word. Instead of listening to Satan's words, remember the words of 2 Samuel 22:3: "My God is my rock, in whom I find protection. He is my shield, the power that saves me, and my place of safety. He is my refuge, my savior."
Fear isn't in God's nature. In fact, fear is incapable of producing the holiness God wants to share with us. God has better things in mind for you than fearfulness. He wants you to know the depth of his love so completely that fear will have no place in your life.
When you feel fear start to creep up, remember your faith in Jesus and how he addressed the fear of his disciples that one stormy day out on the lake (Mark 4:35–41). High waves were breaking on the boat, the hull was filling with water, and the wind mercilessly whipped about. The disciples woke Jesus, asking him, "Teacher, don't you care that we're going to drown?" Immediately, Jesus calmed the wind and the waves and said to them, "Why are you afraid? Do you still have no faith?"
The next time fear shows up, ask Jesus to take it away and strengthen your faith. His reign is sovereign. No one, nothing else—no matter the situation—has more power than Jesus!
VERSE OF THE DAY
"Be strong and courageous! Do not be afraid or discouraged. For the Lord your God is with you wherever you go" (Joshua 1:9).
CHALLENGE
Share: "I will fear NOTHING because NOTHING is greater than my God. #30WordsBook"
DISCUSS
Discuss and examine your biggest fears in life.
Have you ever been afraid to try something new because you were concerned about the possible consequences?
What are some Bible passages you could use to encourage someone who is afraid to pursue God's calling on his or her life?
Wilson, J. (2016). 30 words: a devotional for the rest of us. (2nd Edition, Ed.) (pp. 98–101). Bellingham, WA: Kirkdale Press.