Scrambling to Get Your Church Online? We Got You.
During this time of crisis, we are running multiple live Q & A webinars to help churches. You can also learn how to take your church online in 24 hours here.
Live Q & A Webinars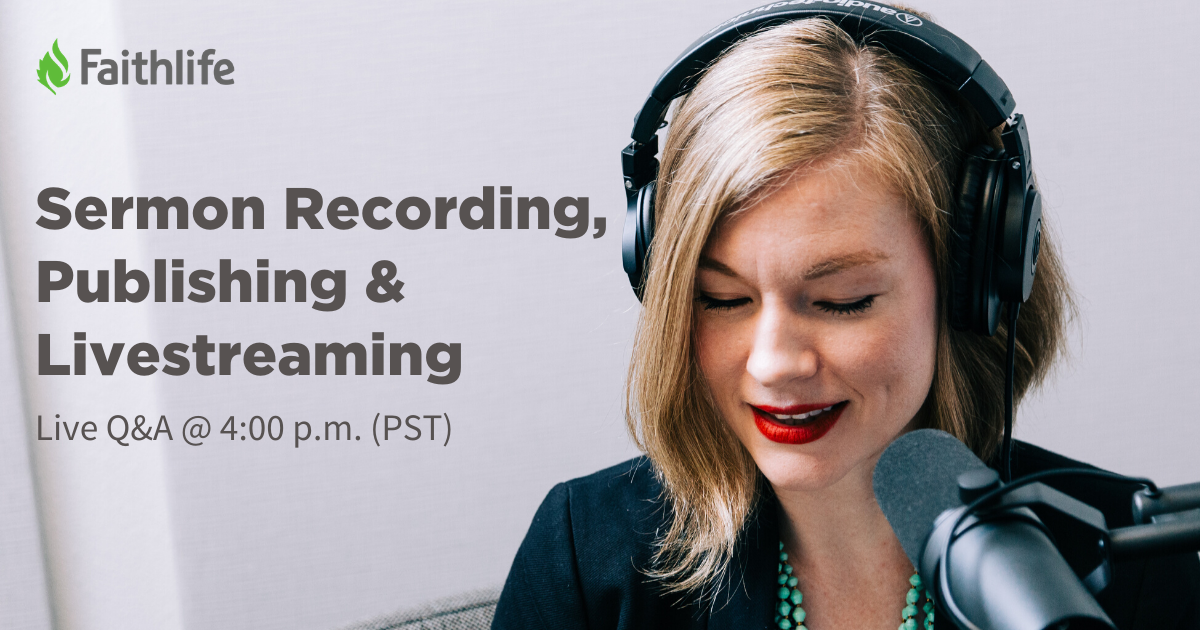 March 14:
March 16 - 20:
10 a.m. (PST) every day: How to Get Your Church Online in under 24 Hours | More info here
Other Resources
Online Giving
Faithlife is waiving the subscription fee on the Premium Faithlife Giving subscription for six months so your church can get the lowest rates. You can get signed up and active today—and Faithlife provides a communication kit for activating your congregation. You can sign up at giving.faithlife.com, or schedule a 1:1 consultation to discuss if Faithlife Giving is right for your church.
Live Streaming
You can livestream your sermon with Proclaim and free tools available online (no extra hardware required!). Here's how to get set up for this Sunday.