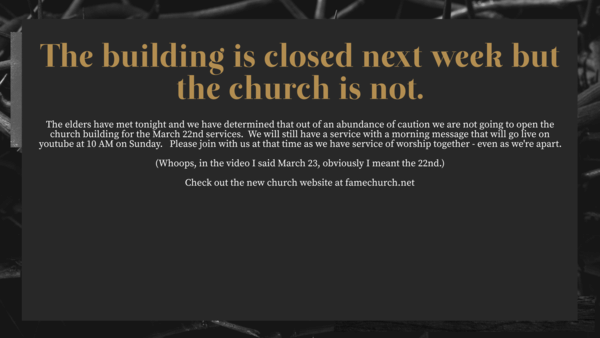 The building is closed next week but the church is not.
The elders have met tonight and we have determined that out of an abundance of caution we are not going to open the church building for the March 22nd services. We will still have a service with a morning message that will go live on youtube at 10 AM on Sunday. Please join with us at that time as we have service of worship together - even as we're apart. (Whoops, in the video I said March 23, obviously I meant the 22nd.) Check out the new church website at
famechurch.net
Home
Where Faith and Family Come Together.
famechurch.net