Our latest sermon is available now!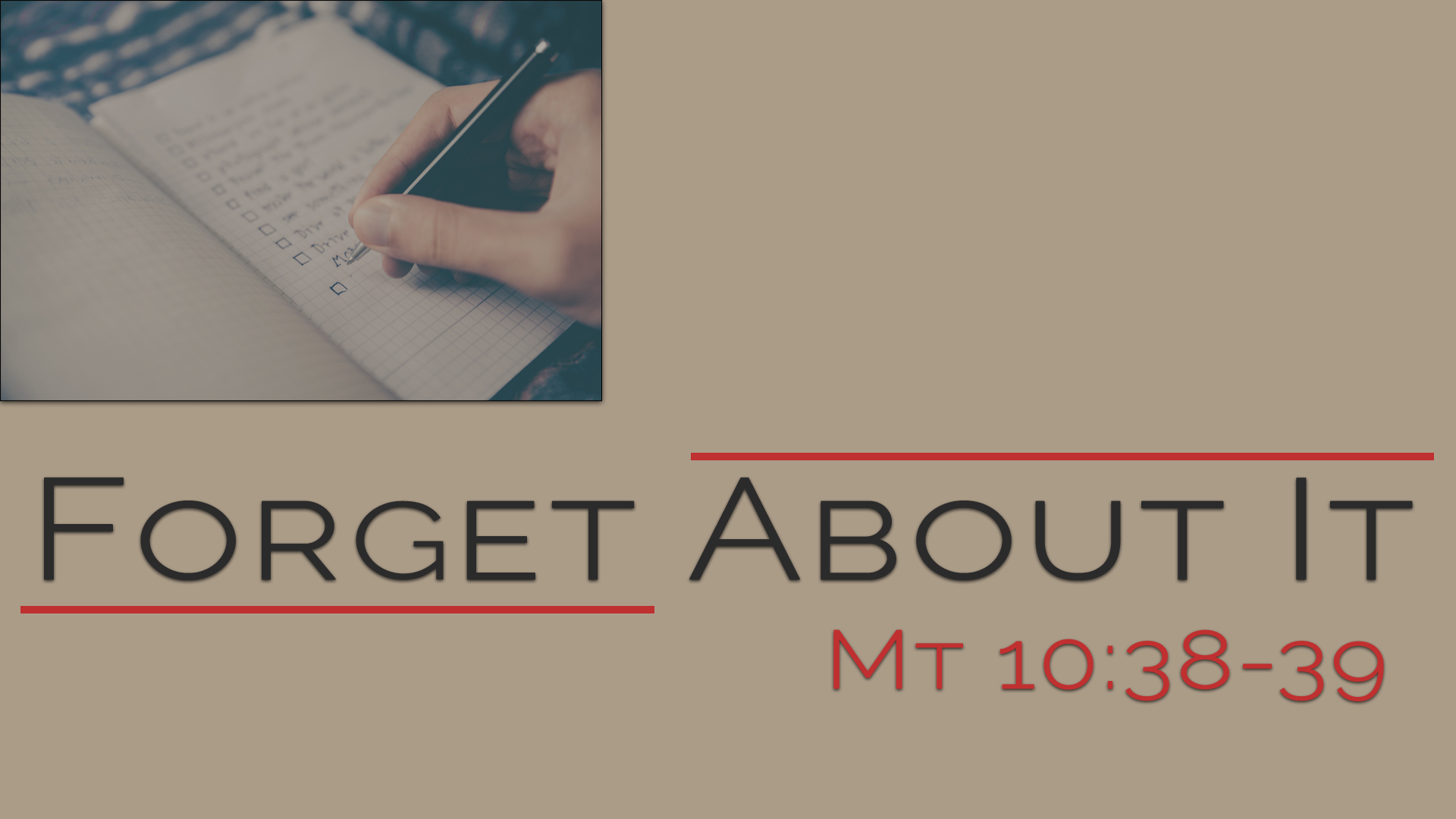 Forget About It
Today, Pastor Kevin continues our study on the Discipline of Submission.
sermons.faithlife.com
As Pastor Kevin was preaching an old hymn came into my spirit I'll share a few lines, the hymn is Take My Life And Let It Be 1st verse: Take my life and let it be consecrated Lord to thee; Take my hands and let them move at the impulse of Thy love. The other verses speaks of ; take my feet, take my voice, take my silver and my gold.The last verse is; Take my will and make it Thine, it shall be no longer mine, Take my heart, it is Thine own, It shall be Thy royal throne. God still speaks. Gods Blessings, Pastor Glenn

Amen, that was one I thought about along with another. Praise God for those reminders!