God's Perfect Timing: Studying, Pregnancy, and Becoming a Family of 3 in Thailand
By Cierra & Toon Khiewsod
Hello BCF! We are Toon and Cierra Khiewsod, and we are serving in Bangkok, Thailand. Toon is from Bangkok and Cierra has lived here since 2014, after graduating with a B.A. in missions from the University of Northwestern-St. Paul. We first met at an English school ministry called Santisuk English School, where Toon came to know Jesus at 18 years old, and where Cierra felt God calling her to a long-term commitment to ministry in Thailand. We got married in 2017 and spent the first two years of our marriage working at Santisuk, with Cierra as School Director and Toon as Office Administrator, both teaching English.
Now we are in a season of studying and equipping ourselves to be even more effective in ministry in the future. Toon is a full-time seminary student, studying his Master's in Ministry, while Cierra has been focused on studying the Thai language and teaching English at Toon's seminary. We just had our first child, a daughter we named Arlowyn Rose, on December 4, 2020!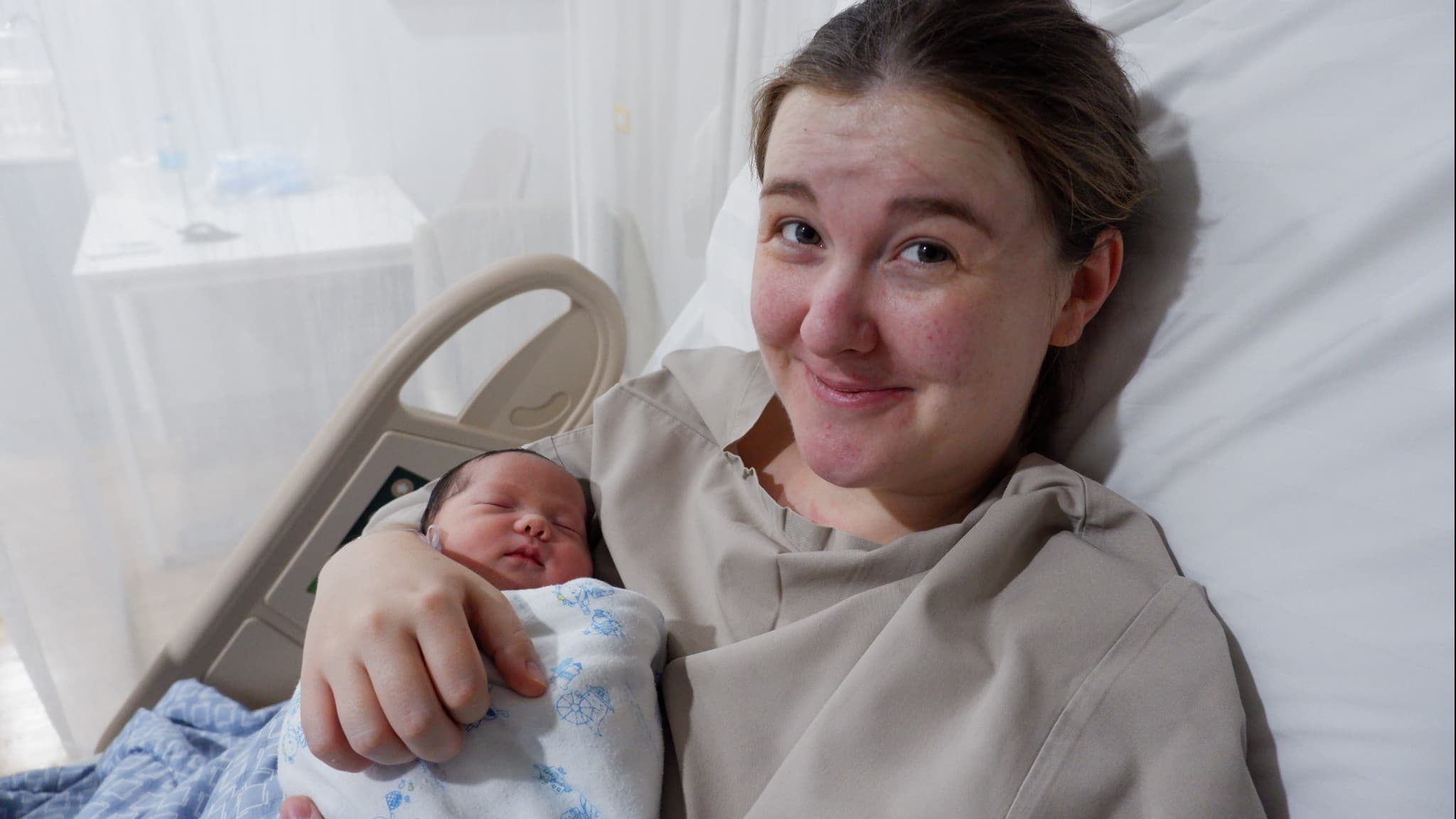 Currently, Toon has finished his first year of seminary and has less than one more to go, with plans to graduate in September 2021. He has been studying important topics such as preaching, counseling, sharing the Gospel, and many Bible courses. Part of his studies includes ministry outside the classroom, such as going out into marketplaces and sharing the gospel with vendors or preaching at church. Toon has preached at Santisuk (which is a church and school) and plans to preach every other month there from now on.
Cierra began her Thai studies at a language school for three months, but because of COVID-19 and a long commute on public transportation, prayed that God would provide her with a tutor near our home. God answered with the secretary of the seminary, a woman named Pu, offering to tutor Cierra. The seminary is just a 10-minute walk from our apartment, so life became much simpler and safer.
Another big prayer we had before starting our studies was that Cierra would find some type of ministry work during this time, but moving to a new area of Bangkok to be near the seminary, we weren't sure what God had for us there. Upon us visiting the seminary to turn in Toon's application, they told Cierra they'd been praying for an English teacher for some time and asked if she had any free time to teach. She said yes! So Cierra's days have been made up of both teaching and studying, all at the seminary, neither of which we expected before starting here. We are grateful for how God provides.
The biggest recent update we can give, of course, is the birth of our daughter! We had been praying and hoping to start a family during these two years of studying, so God certainly answered our prayers. Yet for Cierra, being pregnant and giving birth during a pandemic was a completely unexpected situation. Her family was unable to come visit as they always had planned to do when she had a baby.
Cierra had anticipated that giving birth in Thailand was going to be hard in certain ways, but that ended up being only one aspect of difficulty. Yet we can hardly count the ways God has been gentle to us during this whole process. Cierra's bad morning sickness perfectly coincided with the quarantine period in Bangkok along with the seminary's summer break. So not only was she not expected to be anywhere, Toon could be at home with her too! Our due date was in December, when Toon had a month-long Christmas break, and Arlowyn actually came early, the day after Toon's last day of class! This meant Toon could be at home with Cierra and Arlowyn for his whole break. Also, we had two baby showers thrown for us, when we were expecting none, since they are not part of Thai culture. One was a virtual one by our home church in Minnesota, Hope Christian Church, and the other by Santisuk.
Not having Cierra's family here to meet Arlowyn, and having no idea when they can meet, is very hard. But we have been comforted and amazed by the Christmas story in this season – the difficult circumstances that Christ Himself chose to enter into as He was born into this world. Never has the reality of the God of the universe becoming a helpless baby hit us more than watching our own sweet child and realizing Jesus was once exactly the same. What a magnificently loving God we serve, who would enter into our human weakness and messiness. We are so thankful this same God is with us always, no matter what earthly family can physically be with us – and so thankful for this truth: "In all our trials, born to be our Friend; He knows our need, to our weakness is no stranger" (O Holy Night).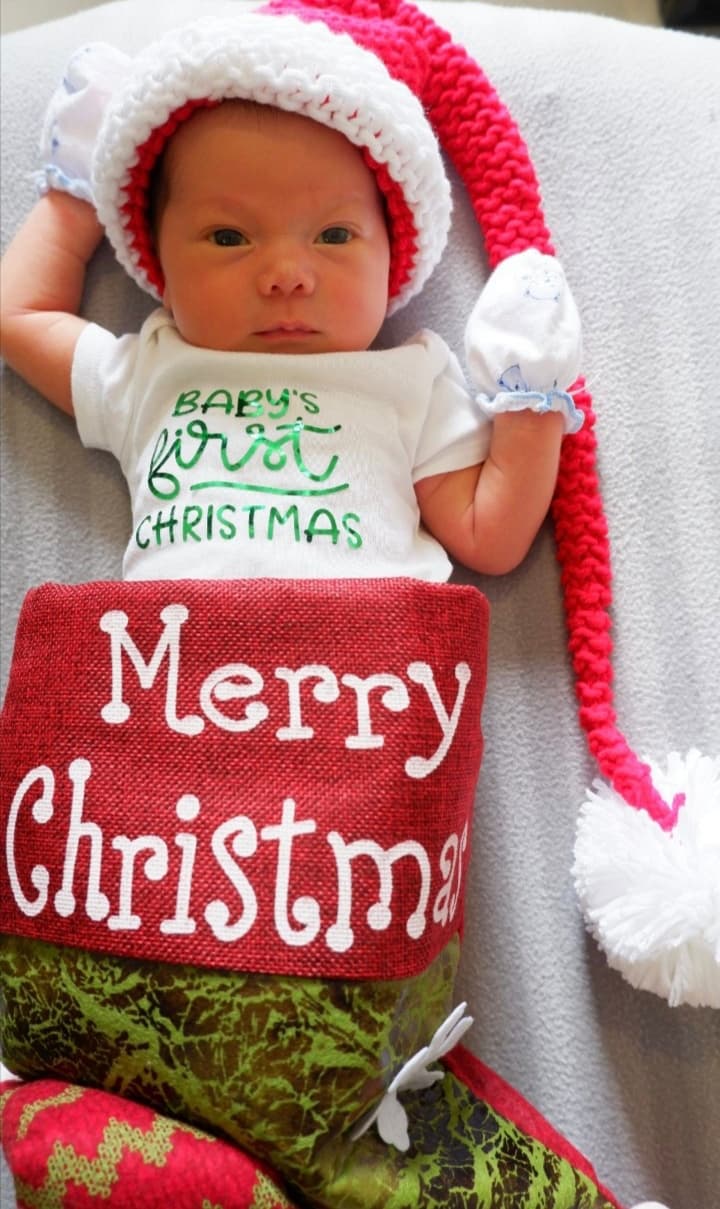 We are also so thankful for people and churches like you, BCF, who partner with us and want to see Thai people reached with the love of our God. Please be praying for us in this time of continuing studies and becoming parents, and our big request is to pray for God's clear direction for where we should commit ourselves after Toon graduates. We want to be where we can be most useful for the Kingdom in Thailand, and we are still in a time of praying and seeking for where that is.
God bless you all! May you know God's grace and peace each day!