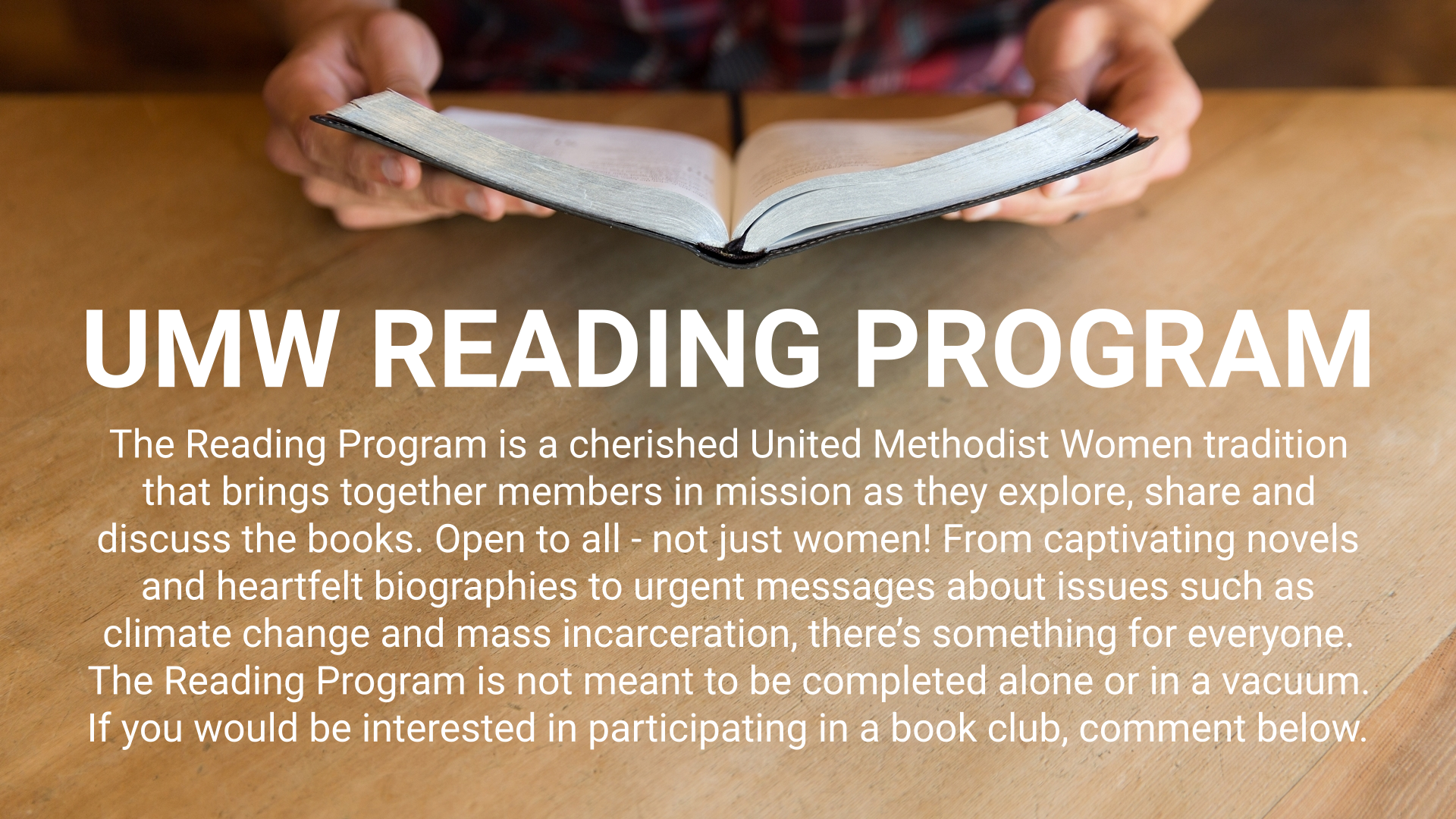 UMW Reading Program
The Reading Program is a cherished United Methodist Women tradition that brings together members in mission as they explore, share and discuss the books. Open to all - not just women! To participate, select one of our four plans and start reading! From captivating novels and heartfelt biographies to urgent messages about issues such as climate change and mass incarceration, there's something for everyone. Reading Program books are divided into five categories and are available for people of all ages and reading levels. As you read, track your progress using the Reporting Form. When you submit the Report of Completion Requirements, you will be recognized with a Certificate of Recognition. Earning your Certificate of Recognition is just one way to show what you've gained from the Reading Program. The Reading Program is not meant to be completed alone or in a vacuum. If you would be interested in participating in a book club, comment below.
Due to lack of participation, our unit has not purchased the reading program books in recent years.

I have several of them on my kindle. I just haven't started reading any of them.

I would be interested in doing this. If we can find out what books maybe I can order my own? And I can share them as well.