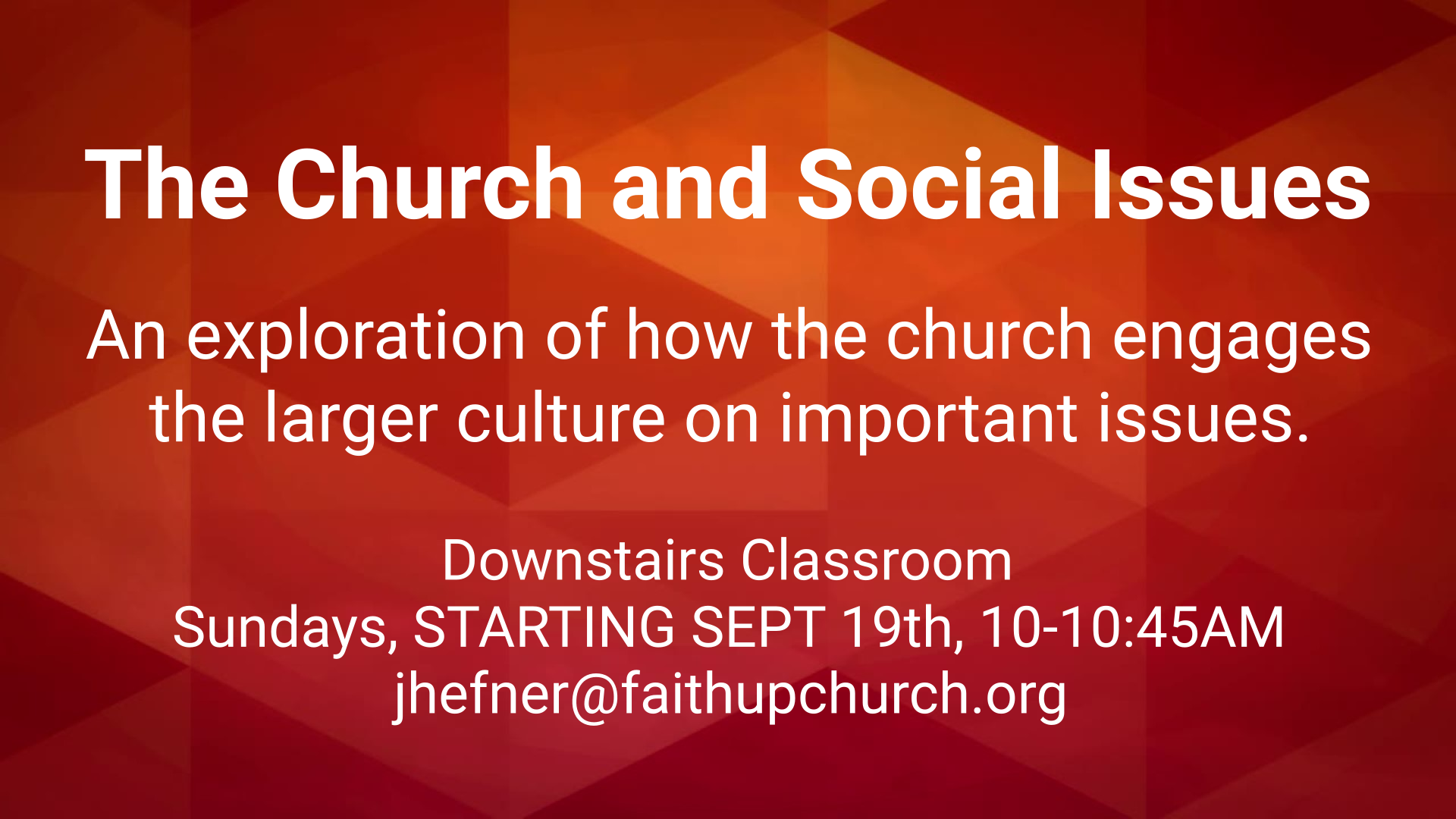 The Church and Social Issues Sunday School Class: SEPT 19th
Rev. Jason will be leading a Sunday school class entitled, "The Church and Social Issues" beginning on Sept 19th. This six-session study will help you to explore how the Presbyterian Church engages with the larger culture on social issues. Specifically, we will consider topics like: What does the church have to do with social justice? Discipleship in the public sphere How Christians engage social issues Embracing limitations and brokenness Participating in God's work Looking at issues around us today There is a study guide for this class, and we would like to reserve one for you! Please reply to this post or contact the church or Rev. Jason to sign up! We will meet at 10AM in the downstairs classroom on Sunday mornings, STARTING SEPT 19th. This class may also be attended through Zoom:
https://us02web.zoom.us/j/8200202387
Meeting ID: 820 020 2387
Join our Cloud HD Video Meeting
Zoom is the leader in modern enterprise video communications, with an easy, reliable cloud platform for video and audio conferencing, chat, and webinars across mobile, desktop, and room systems. Zoom Rooms is the original software-based conference room solution used around the world in board, conference, huddle, and training rooms, as well as executive offices and classrooms. Founded in 2011, Zoom helps businesses and organizations bring their teams together in a frictionless environment to get more done. Zoom is a publicly traded company headquartered in San Jose, CA.
us02web.zoom.us